Getting treatment for Drug & Alcohol addiction
Addiction is a terrible thing, there is nothing quite like it. While most ailments may wreak havoc on your physical health, addiction seeks to destroy your body, mind and spirit. While it may begin as a means of coping with stress, or a seemingly fulfilling past-time, addiction will not stop until it takes over your entire life. However, with the help of treatment, recovery is a very real possibility in your life. As soon as you enter into treatment, on-staff clinicians are ready to help with any of your needs. Once your body is free of toxins, you will begin to delve into learning the nature of addiction itself, as well as the core reasons that created the need to turn to substances. As the treatment process continues, you will then develop new skills that will help you live a life free from the grip of addiction.
By the time you leave treatment, you are fully equipped the knowledge and skills you need to a well-balanced and fulfilling lifestyle. Even though treatment may seem daunting, the effort is more than worth it. Even though recovery may seem like a difficult journey, treatment helps give you the means of making your recovery last a lifetime. There is a treatment center waiting for you, one that can meet every one of your needs. All you have to do is reach out and we can help you find the perfect treatment center. Call us at (866)-578-7471 to start your journey in recovery today.
The Road to Recovery
The first step after admitting there's a problem is coming up with your path to recovery.
Also read about the length of stay and relapse rates here.
---
Addiction Treatment Services
These are some of the most popular options when it comes to Treatment services. From length of stay to Luxury treatment programs, we at Detoxtorehab.com are ready to help you find the right choice for a loved one, a friend or yourself.
---
Addiction and the Family – Finding Help
Helping a Loved One Receive Treatment
Watching someone struggle with addiction can be a hard thing to experience. However, there are ways that you can help someone you care about. One way is to simply express your concern for the safety of him/her due to his/her substance use. Depending on the willingness of the individual to pursue treatment, this simple conversation could be just enough for that person to realize how much they need treatment in their lives. However, there may often be instances of denial. If that is the case, then an intervention may be a more effective means of encouraging change. If an intervention is done with a proper balance of gentleness and assertiveness, the individual should clearly see the need for recovery, and enroll in treatment.
Once an individual goes through treatment, they will likely need help to remain abstinent. Support will be one of the most important things your loved one will need. Learning about the nature of addiction will provide you with insight necessary for providing encouragement and advice for your recovering loved one. Even if someone else is needing help for substance use and chemical dependency, there are ways that you can help. For additional free consultation or information, please call us at (866) 578-7471. Read More about Interventions.
The Correlation of Addiction and Family
While many may think that addiction only affects those who use them, the issue expands much farther. Substance use and chemical dependency is often considered to be a family disease. When substance abuse is present within a family setting, the family's balance becomes destabilized. This may often manifest in different forms, such as increased fighting, secrets and dishonesty, or even just a barrier between one another. If you or a loved one is struggling under the grip of addiction, there is help available to everyone. In addition to help for the individual with addiction, there are also support groups and programs available for children and spouses of an addicted family member. When starting the journey into treatment, he/she will need the help of his/her family; more than ever.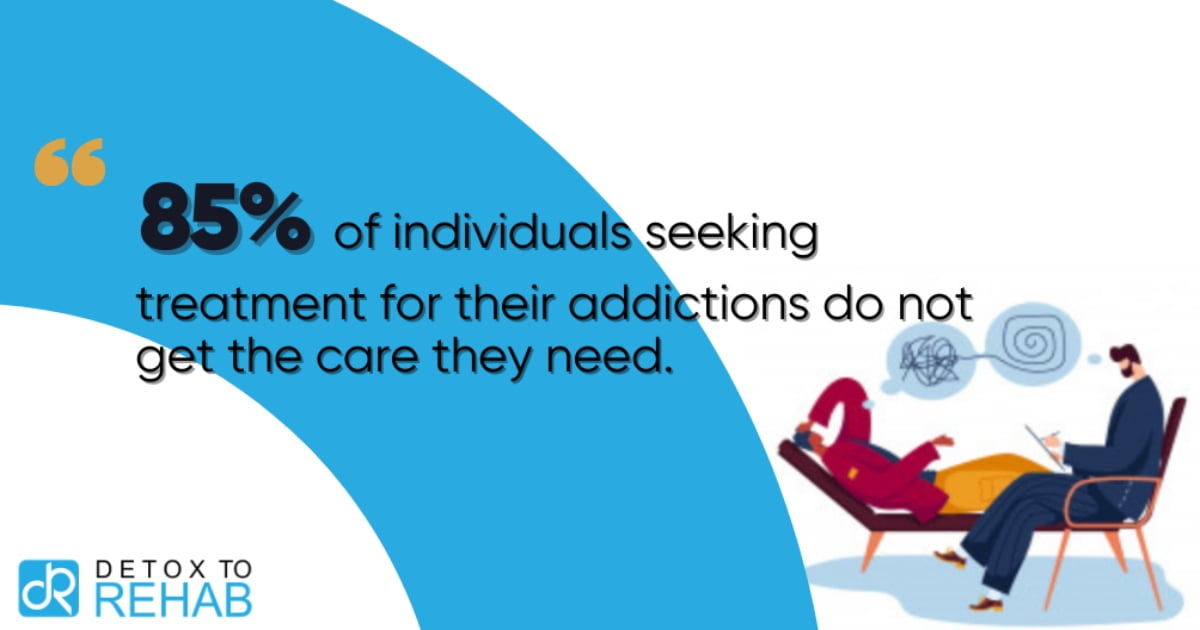 Just as addiction is a family ailment, recovery should help the family as a whole. Oftentimes, family members that understand the nature of addiction are not only more better off themselves, but also more able to help and support their loved ones in the recovery process. While treatment may seem like an isolating occurrence, the ultimate goal clearly the opposite. With proper care and education, treatment can bring families even closer together. Addiction is a family disease, Read More.
Drug and Alcohol Addiction Treatment Services
Most successful recoveries begin with a solid foundation of therapy. Psychotherapy has been clinically proven to assist individuals in both understanding the nature of addiction, as well as formulating new patterns that support a life of recovery. There are a wide variety of therapies available to suit your specific needs.
Substance Abuse and Mental Illness
It is not uncommon to find that issues of substance use and chemical dependency are accompanied by other underlying issues. According to reports from the National Institute of Drug Abuse, more half of the individuals in treatment for addiction also have an underlying mental illness. This circumstance is commonly referred to as co-occurring disorders. Substance abuse and mental illness often possesses a harmful synergy that can make recovery extremely difficult if it is not addressed.
Oftentimes, the symptoms of an underlying mental illness will contribute to the need to self-medicate with substances. For example, many people with anxiety or panic disorders may turn to Central Nervous-System (CNS) depressants like alcohol, benzodiazepines or opiates. On the other side of the spectrum, one with depression or episodes of depression from Bipolar may resort to using amphetamines, cocaine or crystal meth to increase his/her energy level. While this might work in theory, the addictive elements create an additional issue, rather than actually help.
Substance use itself can also contribute to the symptoms of more substantial mental disorders. Many times, psychoactive substance will actually worsen the symptoms of existing mental disorders. In addition, if an individual has a genetic predisposition for a mental illness, substances can actually induce a mental disorder. For example, there have been reports of individuals with a genetic predisposition to schizophrenia or other psychotic disorders to have had psychotic breaks as a result of trying marijuana just once.
Treatment fro co-occurring disorders can be immensely difficult if only one of the issues is treated at a time. For example, treatment for a mental disorder is nearly impossible if the individual in treatment is still using substances, thus reduces the effectiveness of treatment. On the hand, if one were to receive care for substance abuse without directly addressing the underlying mental disorder (or at least the symptoms of the disorder), the treatment may likely not be as effective either. In order to receive the highest quality care, it is vital that any person with an addiction as well as a mental disorder strive to find care that is specifically designed around their needs. However, just because someone is diagnosed with both a substance use disorder, that does not mean that there is not any hope.
There are numerous treatment programs available that make accommodations for any disposition one may have. When the option of travelling is taken into account, specialized care becomes widely available; thus allowing for a higher quality of care. Even though there are additional elements that need to be taken into account, specialized and comprehensive treatment can still pave the way for a successful recovery process. If you or someone you love is diagnosed with a co-occurring disorder, never believe that there is not help available. Many people with co-occurring disorders have received proper care and live healthy and fulfilling lives.
Just as addiction can affect anyone, recovery is also an option for everyone. No matter the circumstances, everyone has a right to a successful recovery. If you are ready for the help you need, call our service coordinators any time at (866) 578-7471 and start making change for the better. Read more about Co-Occuring Disorder Treatment
Traveling for Substance Abuse Treatment
When seeking the right place for treatment, the location can make a substantial difference. Many people may wish to enter into a treatment center that is close to home. However, the prospect of travelling out of town, or even out of the state has its own benefits.
Oftentimes, there are many memories associated our daily routines, things that we may not even be aware of. With active addiction, the mind will adjust to a routine that is centered around drugs or alcohol. Therefore, much one's daily routine poses a risk of triggers a relapse. In addition, it may be more difficult to focus on one's own treatment if there are active distractions occurs in the nearby vicinity. Much of this may include job-related interruptions or negative social influences that may hinder your recovery process. In addition, the open of travel also increases the variety of treatment centers you can access, thus ensuring a higher quality of care for you. When put in this light, there are many occasions in which traveling out of town or state would be a significant benefit to your recovery. Give us a call at (866)-578-7471 and our service coordinators can find the perfect place for you. Learn More
Facing Addiction Together
When fighting addiction alone, the battle may seem far from your favor. However, addiction can be at its strongest when you are isolated. Thus, it is when you are in a positive social environment that your recovery is able to thrive and grow. There are a number of ways in which this support may manifest. One of the most vital components of any successful recovery is the inclusion of family support. Given that your family is often the closest to you, having them included in your recovery can be a substantial benefit to everyone. In addition, there are numerous support groups in place to provide peer support for fellow members in recovery. In these groups, recovering individuals band together to share their experiences, thus giving each member a new bit of wisdom and encouragement.
Community support in your recovery is vital, even long after you've completed the treatment process. Without proper support for a new life of recovery, one may be at an increased risk of relapsing. Oftentimes, some of the more familiar elements may cause triggers, so a solid system of support is a vital protective measure. You never have to face your problems alone, there is always help. Learn More