Last Edited:
September 20, 2020
All of the information on this page has been reviewed and certified by an addiction professional.
What is an Intervention?
There are different ways to go about trying to intervene with a loved one's substance abuse problems. A simple one-on-one intervention might do the trick. Speaking to your loved on in a secluded meeting instead in front of a group of people might be better depending on his or her personality. If that does not work, maybe a classic intervention will.
In a classic intervention, family and friends of your loved one will gather to express concern about his or her actions while lending support. Sometimes it takes more than one intervention. Often times, a parent will have a one-on-one intervention with the child before moving on to a classic intervention.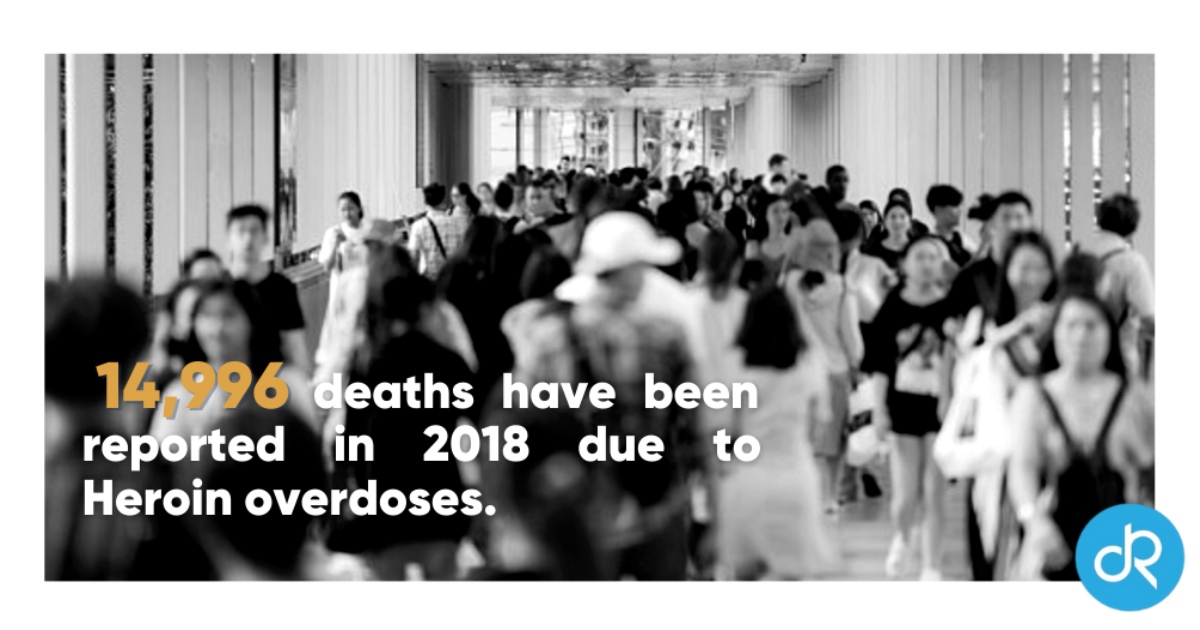 Getting a loved one to agree on getting professional help for a drug or alcohol problem can be hard. Your loved one might reject the first confrontation. But if your loved one sees that he or she has support and people still care m, then your loved one will be more likely to get help.
The Johnson Model attempts to confront the individual abusing substances in a way that shows their love and care. Instead of blaming or attacking the addict, the Johnson method aims to educate and motivate the individual to want change (Recovery). This is a tried and true method of intervention. Read More.
---
The Field Model incorporates aspects of the Johnson and Invitational Models. This model is specifically used to help when a person has the possibility of becoming violent or reacting in a negative matter. Given that possibility, a therapist will have to know how to act accordingly. Read More.
A healthy family systemic model includes support and encouragement. Letting your loved one know that people support him or her getting help is huge. Healing from addiction is not just for the addict, but the family and friends too. Everyone needs to cope with what happened during a loved one's drinking or drug intake. Read More.
---
If you suspect a coworker is developing a substance abuse problem, then it might be on you to save his or her life. Maybe your coworkers friends and family do not see the signs like you do. Maybe they have held an intervention for him or her and it didn't work. Step in and hold an intervention for them. Read More.
---
Click Here to learn about The Invitational Model Intervention
How to Perform an Intervention
If you are planning an intervention, you may feel overwhelmed. An intervention has a lot of components and it might seem hard to organize them all. However, it's important that you can implement a set of coordinated strategies. Below you will find the best practices for holding an intervention. Select a good team: An important aspect of having a successful intervention is selecting a team that can effectively persuade the individual to get help. You want to pick a group of people that the individual can trust. You don't want to pick somebody who has an abusive past with the person. An intervention is supposed to motivate and if you don't have the right people helping out on the team, it could go bad. Some of the best members to choose are spouses, children, siblings, parents or close friends.
Try and pick a good time to talk: Sometimes timing is the key to holding a successful intervention. Choosing when to hold an intervention is almost as important as the content of the intervention. It's important to pick a time when the person will have an open heart. One of the best times to hold an intervention is right after a major drug-related event happens. A person who got in trouble for a drug-related offense might be more receptive. Also, trying to hold the intervention when the person isn't high or drunk could help as well. You want him or her to have a clear head.
Try and pick an order that's most effective: The day of the intervention, family members will take turns reading their statements to the individual who is abusing drugs. Setting it up so that the most impactful person goes first, such as a child. A child opening the event can help alert the individual to the importance of it. You should try and put a spouse or a parent near the end when the person feels most vulnerable and open to change.
Quick Facts:
In 2015, Opioids were involved in about 33,000 deaths per a report released by the CDC.
Find the right location: Location is important. You may feel like holding the intervention at home, but that might not work. The person might feel comfortable in the house and seek out drugs in the bathroom or bedroom. Accordingly, it's important to try and find a neutral, professional environment. The professional environment will be free from the potential painful memories attached to the home. Stick to the script: Before the intervention, it's important to spend a lot of time going over a script to come up with the best statements to persuade a loved one into getting treatment. People often edit the script multiple times to get it right. Sometimes in the moment, people can feel like adlibbing. This can get them in trouble. When you try and sprout up a surprise in the intervention it can throw off the whole balance.
Have a backup plan in place: A lot of unexpected things can happen during an intervention. The loved one might leave the room, cry, scream or become violent. It's important that families are prepared for any and all situations that may occur so that nobody is thrown off guard.
Also, read how do I stage an intervention?
Common Misunderstandings Regarding Interventions
Many assumptions and stereotypes have been made around the nature of interventions; many of them not being accurate to the true nature or intent of a successful intervention. Many interpretations of a stereotyped intervention include the act of surprising the subject and verbally attacking the individual until he/she feels guilted into enrolling in treatment.
In reality, this notion is loosely based on an antiquated intervention, which is now shown to be ineffective for many years now. The true nature of an effective and efficient intervention contains a more complicated balance of genuine sympathy and assertiveness, rather than deprecation. However, this is balance between the two elements is delicate at best.  If an intervention is conducted with an unbalanced excess of assertiveness, the subject of the intervention is more likely to become defensive and combative, thus not reaching the intended outcome of the intervention. However, is there is not enough assertion in relation to sympathy, the subject may not be able to see the extent of his/her addiction.
Therefore, a carefully constructed intervention would be needed to only be effective, but also initially reassure the addicted loved one that the intervention does not work like the other over-aggressive intervention stereotypes.
Rehab Treatment Options
Finding Available Intervention Services
Intervention services provide people with several different interventionists through a company that employs them. Some interventionists work for themselves. Picking a type of intervention service is up to you. When you select an intervention service, you will get to pick an interventionist who best fits the needs of your family.
Every interventionist has his or her own strength. Finding the right interventionist for your family is crucial. You want to pick somebody you are comfortable with and who you feel like communicates the needs of your family most effectively. Don't rush into making a decision about an interventionist. This is a major decision.
When you hire an interventionist, it's important to not hold anything back from them. You want to disclose all you can about family history and about the person who has a substance abuse issue. If you don't disclose everything you can, it can make the intervention process go smoother. Before the actual intervention, the interventionist will hold an interview with the family and have a planning session to figure out how to go about the event. When you hire an interventionist, you make an investment in your love one's life. Interventionists greatly increase the chances of the intervention going smoothly. Learn More
Enlisting a Professional Interventionist Service
Getting a professional to mediate your intervention can be a good idea. Interventionists are trained in confrontational situations and know how to conduct an intervention. Bringing in someone with experience can give everyone a peace of mind knowing that someone will be there to direct things. Not everyone knows how to hold an intervention, so it can be scary and stressful trying to plan a gathering. Communication is the backbone of an intervention. When messages and intentions are not understood by the loved one or those gathered, things can get out of hand.
An interventionist will help with the communication flow of the gathering. It is easy to get judgmental toward your loved one about the drug and alcohol use but that will make him or her shove everyone away. You need to get your point across in a supportive, tough love form. An interventionist will be able to help with that. The interventionist can also help your loved one express feelings about the intervention. Realizing how out of hand the problem has gotten can shock your loved one. Keeping everyone calm and focused can pay dividends in the long run for an intervention. You are not clueless if you need to ask for professional help with an intervention, you are smart. Having an interventionist present for your meeting can help.
Building and Performing an Alcohol Intervention
When your loved one develops an addiction to alcohol it can seem scary and like you don't have a lot of options. People may act violently or out of character when they drink. Everything in their life may revolve around the bottle, making it hard to trust them. It is of paramount importance that you remember addiction is a disease. People who have it lose power over their ability to choose and often end up hurting others in their quest to quench their thirst.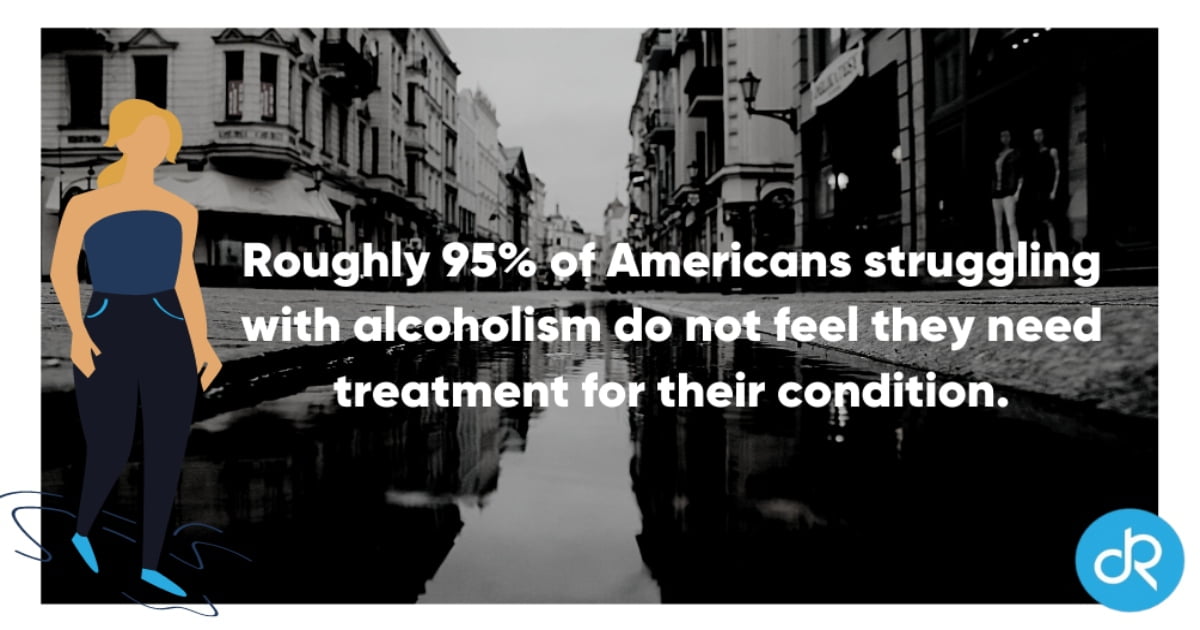 One of the most important things to remember is that addiction isn't anybody's fault. You didn't cause your loved one's addiction. Moving forward in that truth can help you hold an intervention without any guilt or shame. Also, it's important to remember that your loved one isn't a bad person for having an addiction. They aren't trying to hurt anyone with it. They are sick and need help.
When holding an intervention, it's important that the family remains non-judgmental and supportive throughout. If the family starts attacking, it can make the person submerge deeper into the depressive addiction. It's important to remember that there isn't a failed intervention. Every intervention has the ability to plant a seed in the heart of the individual. Eventually, it might pay off and your loved one could receive treatment.
Conducting a Prescription Drug Intervention
The National Institute on Drug Abuse reported that in 2010, 8.76 million people used prescription drugs for non-medical reasons. The three most abused prescription drug categories are painkillers, tranquilizers and stimulants. Many people use prescription drugs because they think the high is safer and there is no risk for addiction. But that is not true. Prescription drugs can be just as dangerous as Cocaine and just as addictive as Heroin. Some people also give their loved one the benefit of the doubt. They think that because their kid, sibling or friend is using prescription drugs then it must not be a big deal.
Quick Facts:
About 88,000 people die each year in the US from alcohol-related deaths, according to NIAAA.
If you suspect that a loved one is abusing prescription drugs then you might have to hold an intervention. If prescription drugs are not taken under proper supervision, they can ruin lives. Many people who abuse prescription drugs do so because they have easy access to them. Over half of the number of people who recreationally use prescription drugs,  get them for free from a friend or relative. Prescription drugs give the same high as street drugs, but they also give the same consequences. Taken correctly, prescription drugs can be great. Abused, prescription drugs can be the cause of your death. Learn More
Gathering for a Heroin Intervention
Heroin addiction is scary. People who abuse the drug often lose everything. They can lose their job. They can lose their family. They can lose who they are. When you have a family member who lives in active addiction to Heroin, it is important that you do not give up on them. Nobody who has an addiction is beyond caring about. Though they might have hurt you in the past, remember that's not who they are. They aren't the person who hurts others. That's the illness. When someone develops the disease of addiction, their brains are rewired in ways that make them place getting high above all their other needs.
An intervention is a great way to get someone help with a drug abuse problem. A lot of times, people who abuse drugs are unaware of the fact they are hurting others. They might only see their disease as hurting themselves. However, addiction is an atomic bomb that ravages everything around it.
Deciding when to hold an intervention is important. It's better not to wait too long. When you know that someone has developed an addiction, you should get them help. If you wait, it could prove too late. Learn More
Holding a Cocaine Intervention
Cocaine addiction can certainly be intimidating. Many who have been addicted to cocaine have lost everything. Whether it is one's job, one's family or even sense of self, it is unpleasant for everyone involved. However, if a loved one is struggling with addiction, it is imperative to help them. No matter the damage caused, no one deserves to die at the hands of addiction. The illness of addiction rewires the neural circuits of an addicted individual, making it difficult to break the cycle.
An intervention is an effective means of breaking that cycle. Many times, people are unaware of the damage being caused by their own addiction.
Deciding when and where to hold an intervention is paramount. It is vital not to wait too long. If you know that someone that has developed a cocaine addiction, you should help them before it may be too late. Learn More
Intervention for the Family
Intervention is an informative process. It teaches the family a lot of things. One of the most important aspects of an intervention is that it hopefully helps a family realize that the person's addiction is not anybody's fault. A lot of times, families can get derailed by guilt and shame. They can feel as though they caused the addiction, and this thinking can keep healing from happening. An intervention empowers the family with the tools to help a person in active addiction.
When you are a family member of someone in addiction, you could feel powerless. However, communication is a powerful tool to help people heal. A lot of times, families do not communicate well, which makes it difficult to have meaningful relationships. Families should be able to communicate and serve as a place of respite for people, not division and strife. When the family heals, the effects are boundless.
One of the best ways to help the family help the loved one is by hiring an intervention specialist. An intervention specialist can come in and offer an expert opinion and organize the process. The family is there to help the person in active addiction, but the unit can also heal in the process. Learn More
Coping With an Addicted lovedone
Do not feel that any of this is your fault. Addiction is a disease that requires professional help to overcome. If your friend or family member is missing out on life because of drugs and alcohol, know that it might not be their fault. You should also know that a comeback for them is possible. If you do not want to see attend an early funeral or visit your loved one in prison, then you have to hold an intervention. Give your loved on the wakeup call they needs. Your loved one might not realize that their problem is so out of hand.
Nobody chooses to live in hell, they get dragged there by their addiction. Help your loved see that there is a way to recover from their current situation. Be there for your friends and family no matter how much pain they may have caused you. Because if they keep feeding their addiction, they will not be there ever again.
You also might have to make an effort to not enable your friend. Do not encourage their drinking or drug abuse. Most people abuse drugs and alcohol to numb feelings of isolation. If you can help take away that feeling of isolation, then you might be able to reach them. It is never too late to help a loved one or close friend. Learn More
Sources: