Last Edited:
November 16, 2020
All of the information on this page has been reviewed and certified by an addiction professional.
Fighting The Addiction Problem In Arizona
Arizona, the home of the Grand Canyon and Tombstone, has also become home to a growing addiction problem. Although Arizona has the sixth highest drug overdose mortality rate in the United States, they have done a wonderful job keeping up with the rising abuse. Thankfully, there is hope for people who find themselves dealing with alcoholism or addiction. Once you acknowledge your addiction, it then becomes time to choose a rehab facility that will guide and support your recovery.
In This Article
Arizona offers a diverse array of rehabilitation facilities for you to choose from. The beauty of Arizona allows for someone who is looking for treatment to choose from recovering in the desert or finding recovery in the mountains. All you need to do is determine which one you feel most comfortable with. Before committing to treatment be sure that you have done your research on the facility. There are different licensing and accreditations that make some facilities better than others. Be sure to ask questions before you commit to a center in order to find the best possible care for you or your loved one.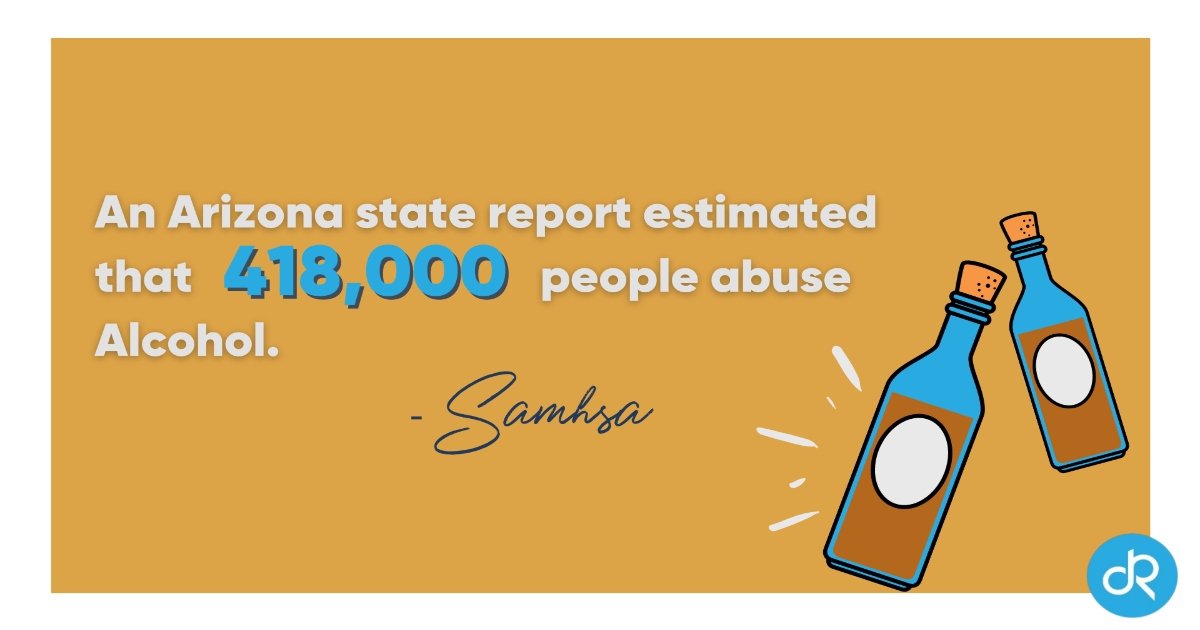 Quick Facts:
An Arizona state report estimated that 418,000 people abuse Alcohol.

If you ready to start fighting back against your addiction, then give us a call now. We can help you enroll into a drug and alcohol treatment center that can save your life. Addiction is a disease. There is no shame in asking for help. There are drug programs that can help you recover from your addiction.
Millions of people have recovered from additions and repaired their lives after coming from situations like the one you are in now. Sobriety is possible if you are willing to put effort into bettering yourself. You're not alone; when you call, you'll speak with someone who understands exactly how you are feeling. Call us now, so we can help you enroll into a detox and rehab center that can help you save your life.
Best Arizona Treatment Centers
Arizona Inpatient Rehab Facilities
Arizona Outpatient Rehab Centers
Arizona Sober Living Houses
Arizona Drug & Alcohol Detox
Detoxing your body of the poisons that you have been putting in your system is the first step on your journey of recovery and requires time and patience. While your body is adjusting to being without drugs or alcohol, it may react with temporary issues of anxiety, discomfort, and sometimes even pain. This is called withdrawal and can last between 7 to 14 days, depending on the severity of your addiction.
In many treatment plans, medical professionals oversee the progress of your detoxification. To ease your stress medication can be provided to ensure that the first step of your recovery is not your last.In some substance abuse cases, withdrawal symptoms can be severe and life threatening, which is why you should never go at it alone.
Do not put your life at any more risk than it has already been through with drug and alcohol consumption. Detox smart and safely at an inpatient facility.
Arizona Drug & Alcohol Rehab
After detox, your treatment plan will now focus on the mental aspects of your addiction. One-on-one therapy sessions determine co-occurring disorders that could have led you to substance abuse. It will also help you improve social skills, plan short-term and long term- goals, teach you how to take care of yourself.
Rehab will also provide the support and counseling you need to succeed in life. Choosing the rehab that will suit your individual needs at your comfort level should be the facility's main priority. Just as every person is different, every facility is different, and so you should do research to find which one best suits your needs.
Rehab does not cure anyone's addiction, but it can lead to living a happy and sober life. Learning how to cope with your addiction is the main goal of rehab. Realize that there are ways to live a happy and productive life without having to be high or drunk all of the timeis, hopefully, what you'll learn and apply during rehab.
Finding Treatment in Arizona
Treatment facilities are abundant and readily available in Arizona. This is great because it's important for someone who is addicted to obtain treatment immediately upon deciding to. Finding a treatment center is easy. Finding the right one for you may take some diligence.
The variety of detox and treatment centers allow you to choose an inpatient or outpatient program, affordable to expensive programs, and everything in between. If you need help narrowing down the vast number of options available to you in Arizona, give us a call or contact us through our contact form. We will be happy to help.
Finding the help you need is defiantly possible, all you have to do is call us. We will connect you with someone who has been where you are now.
Should I Travel for Treatment?
It is often recommended by substance abuse professionals to travel for treatment. Going to rehab in another city or state can provide you enormous advantages.
You will be far away from anything or anyone who enables your drug and alcohol use on a day-to-day basis. Also, when you take yourself out of your familiar surroundings, the temptation to return to old habits, although still present, will be harder to indulge as you'll be away from your comfort zone.
Quick Facts:
Roughly 177,000 people in Arizona reported abusing illicit drugs.

Right now, it is probably impossible for you to see yourself being sober. That is because everything you do every day is based upon how and when you will get your next fix. If you travel for treatment, you will be far away from the situations that are feeding your addiction.
Seeking Intervention
Even in the beautiful state of Arizona, home to the breathtaking Sonoran Desert and the Grand Canyon, substance abuse is a growing problem. If you know someone whose life is being destroyed by addiction, you may want to help.
Even though your intentions are noble, an intervention may be met with aggression. It's important to remember that your loved one is suffering and he or she might not know what to do about it. Your love and support is the life-saving oasis that your loved one needs to start recovery and strive for a better today.
By contacting a professional, your message of love can be portrayed properly without miscommunication. Professional interventionists can help you find the right intervention plan for your loved one and guide you through the process, so call (866) 578-7471 today.
Recovery in the Desert
Living in recovery is not a short-term situation, but rather a way of living that will keep you healthy and happy for the rest of your life. A common belief is that sober people are dull and boring and never have any fun. Recovery and fun are by no means mutually exclusive, it's just fun without getting hammered.
Especially in the state of Arizona, there is so much to see and experience, none of which requires alcohol. Road trips to the Grand Canyon, hot air balloon rides, mountain climbing and so much more all in Arizona and all of it can be done sober.
Without the mind-altering effects of drugs and alcohol, the experience is even better! You'll be amazed how vibrant life is when you're not experiencing it through the haze of addiction.
Preparing for Rehab
Going to rehab is an enormous and life-changing event. You need to prepare yourself mentally and take ample time to get everything in order. Thinking about getting clean may cause you anxiety that will lead to bingeing or possible overdose.
Instead, focus on the positive effects recovery will have on your life like reconnecting you with your family, helping you achieve a lifestyle that is stable, or even the new friends you will meet. Being positive about rehab will help prevent unwanted anxiety and focus your life in a new direction.
You are not just going to rehab to stop abusing drugs, you are going to rehab for a fresh start; a new beginning that explores a life no longer centered around drugs or alcohol.
How Much Does Rehab Cost?
Rehab, although necessary and vital to your health, can be pricey. It can cost anywhere from $0 to $75,000, depending on what your needs are and the level of comfort you desire during your treatment. But don't worry, as there is always help available.
If you are working within a budget and would like to find a treatment center that will work with you, explore rehabs that having financing options or scholarship programs. Or maybe your health insurance will cover your treatment bills. If that's the case, then you can attend a luxury facility.
There are places that can accommodate your wants and needs. Think you're somewhere in the middle? We can help you find a program that's just right for you. It's what we are here for.
"Don't let the cost of treatment stop you. There is help for everyone."
Addiction treatment is a necessity to anyone who is looking for a better life, but it can be costly. Luckily, help is always available. Thanks to the ACA, insurance companies are now required to cover rehab costs. Some may cover everything, while others, will require a copay. Also, the how long, and exactly what is covered depends on your coverage. Luckily, many facilities offer scholarships and payment options, so that you can get the help you need. Call today to learn more about your coverage so you can get the help you deserve.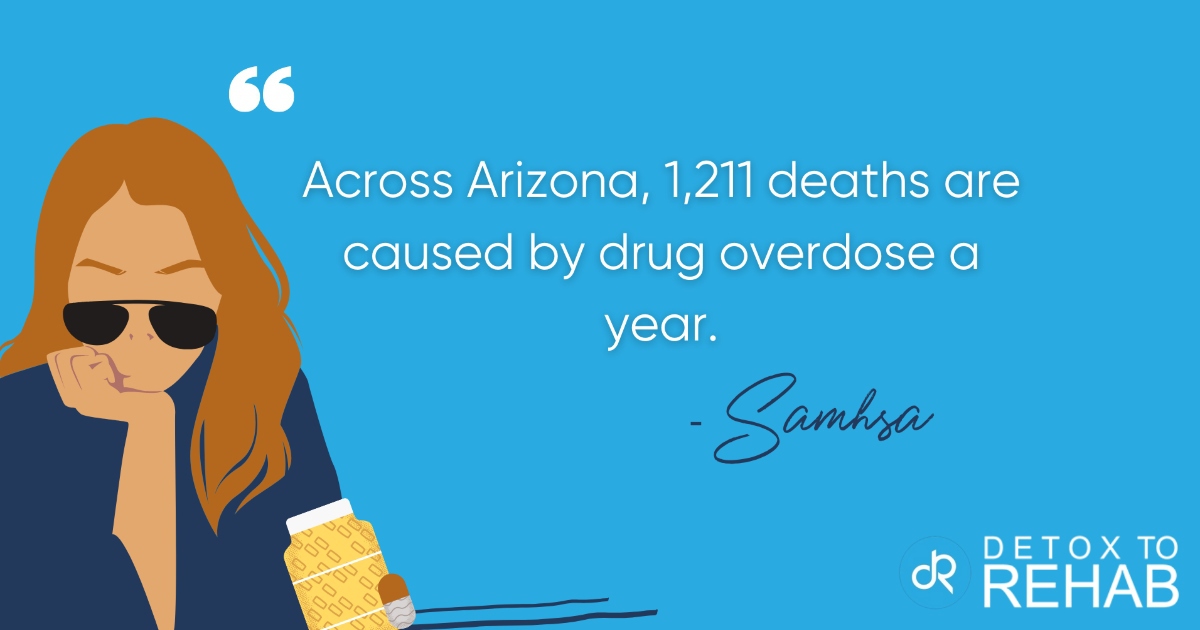 How Do People Become Addicted to Drugs and Alcohol?
There is a common misconception that people are addicted because they are weak and have no willpower. There are many reasons why people become addicted to substances. Some of these factors are genetics, gender, psychological predisposition and sensitivity to substances.
Click Here to read more about why people do drugs.
Addiction is a disease, and that disease is passed down genetically. However, it doesn't mean that every child of an addicted person will become addicted. People form addictions from repeated use of a substance, but even then, not everyone becomes addicted to substances with repeated use. One person can abuse Meth or Crack Cocaine once or twice and develop and addiction, while others can abuse it for several months and never develop addiction.
Some people are psychologically predisposed to addiction. People with OCD or mental health issues are more likely to develop an addiction. Addiction changes a person's brain chemistry and the wiring of the brain to promote further use. These changes make it extremely difficult for a person to stop using. The brain prioritizes substance abuse over other body functions like eating and sleeping.
If you find yourself struggling with substance abuse and are seeking treatment, consider traveling to another city for your treatment. Traveling for treatment can move you away from the negative conditions that lead to substance abuse. Give us a call and we'll help you find the treatment facility right for you. (866) 578-7471
Overview on the Entire Recovery Process
First and foremost it begins with the you admitting that you need help with your substance abuse problem. Then call us at (866) 578-7471 . We can have you speak with someone who has gone done the road of recovery and completed rehab in the past. They will offer an ear to listen, and help you find the best course of action. When you call, we can also run your insurance for you to see if you qualify for help paying for treatment. Most insurance companies offer plans to help with the costs of substance abuse treatment and counseling. Our representative will then help you enroll into the proper detox and rehab facilities, either in Arizona or another state.
After you have contacted a professional to seek help, you can then move on to detox. In detox, your body will clean itself from all the harmful toxins in your body. Withdrawal symptoms will occur that's why it is highly recommended to attend an inpatient detox facility so that you will have medical attention to get over these temporary symptoms. The most experienced withdrawal symptoms include: puking, shaking, sweating and trouble sleeping.
Once your body cleans itself out, you can attend either an inpatient rehab center or complete an outpatient rehab program. Any help regarding a substance abuse problem is good help, but inpatient rehabilitation tends to be more in-depth and have better success rates. When you call, the representative who you speak with will assist in choosing the best fit for your personal needs. Each rehab center has a different outlook on how to treat addiction, it is important to worry about yourself. Everyone has different needs when entering recovery. You will have to conquer all of your personal demons to fully cope with your addiction.
Completing rehab is not the end of the recovery process. It is the beginning in a sense. Once you learn how to live a sober life and think positive thoughts, you will then have to apply what you learned in rehab to real life so that you can remain sober. Working steps and attending meetings daily should keep you focused on your sobriety. It is not easy to deny drugs and alcohol when they try to be in your life. But it is possible. Millions, yes millions, of people have already done so. You are not alone in your battle against the disease that is slowly killing you. Drug addiction and alcohol are nothing to take lightly.
Arizona & Drug Abuse
It is not just illegal drugs that taking hold of people's lives: alcohol and prescription drugs are among the most abused substances out there. Currently, Arizona has the 6th highest prescription drug abuse rate in the nation, with 4.66 percent of people over the age of 12 abuse prescription drugs, compared to the national average of 4.57 percent.
Luckily new measures like the controlled substances prescription monitoring program have been implemented to deter abuse. Through this, doctors can check the database to make sure that the patients are not visiting multiple health care professionals, or doctor shopping for prescription drugs.
People believe that because prescription drugs are legal that they cannot be harmful. That is not true, prescription drug abuse numbers are climbing in Arizona and throughout the country.
Arizona & Alcoholism
Alcohol is the most abused drug in the world. Most people do not see heavy drinking as a problem because alcohol socially accepted, but drinking on a regular basis can force someone to develop a chemical dependency. At that point, liquor is just as dangerous as Heroin, Cocaine or Meth.
Drinking can have serious side effects on your health, not to mention, while intoxicated, your decision-making skills are almost nonexistent. Every 33 minutes, someone in the US dies in an alcohol-related crash. Drinking too often can kill you or, even worse, kill someone else.
If you drink to get blackout, be advised that you can develop an addiction to alcohol. Alcoholism is nothing to take lightly. It does not matter if all your friends and family drink, alcohol has a different effect on everyone.
Quick Facts:
Across Arizona, 1,211 deaths were determined to be caused by drug overdose in 2014.

Sources