Last Edited:
November 16, 2020
All of the information on this page has been reviewed and certified by an addiction professional.
Finding Addiction Treatment in Alabama
Alabama is the rocket capital of the world. It is home to the only space and rocket museum in the country and the best down home southern cooking in the region. An individual who is struggling with a drug or alcohol abuse problem, or the loved one of someone who does, this is probably the furthest thing from your mind right now. Drug Addiction and alcoholism tend to take over and often become the focal point of your everyday life, making it hard to commit to relationships or hold a steady job. The normal activities in life become so hard for these people that if they do not consume drugs or alcohol, their body can barely operate.
In This Article
Addiction is a family disease, while it may only affect one person in your family, every member of that family is affected by the actions of the addicted love one. If you've recognized that you need help with your addiction, and decided to make a positive change in your life, there are many great things your life has to offer. Identifying that you have a trouble with alcohol or drugs is the first step.
Your next step is to find a treatment center that suits your specific needs and encourages you to live a healthy, stable lifestyle that is drug free. Would you prefer an outpatient program so that you can do the majority of recovery at home? Maybe a Christian based program is more your style? Fill out the form or contact us by phone and we can help you choose one of the hundreds of treatment programs Alabama has to offer.
If you are seeking help in the state of Alabama, then call us now. There is no reason to keep letting your addiction win when there are people who want to help you. You are not alone, there are many people who are in your corner and ready to help you though this. You can start fighting back now. Call us today, we want to help you help yourself by finding you the best addiction treatment possible. You can beat this addiction and we can help.
Best Alabama Treatment Centers
Alabama Inpatient Rehab Facilities
Alabama Outpatient Rehab Centers
Alabama Sober Living Houses
Alabama Drug & Alcohol Detox
Detoxing will get your body on the path to recovery. Many times, a doctor will opt to give you medicine to help you detox more comfortably. Depending on your history of substance abuse, your doctor may decide that the safest way for you to detox would be in a hospital under supervision. It is recommended that you find a doctor who studied drug and alcohol abuse.
Detoxification usually gets the reputation for being the worst part of the recovery process. In detox, withdrawal symptoms become an issue. The best way to get past withdrawal symptoms is to complete your detox at an inpatient facility.
Having consistent medical attention can help alleviate the pain and discomfort that withdrawal symptoms can cause. Trying to detox on your own is very dangerous, and in most cases, unsuccessful.
Once your body is rid of the toxins that alcohol left behind, it's time to focus on mental and emotional changes. You may be used to having a couple of beers at lunch because you're having a stressful day at work. Not anymore. Now it's time to replace that habit with something healthy. The right treatment program for you will be a great support system during your recovery.
Alcoholism is a dangerous beast to go up against. Because alcohol is socially accepted by so many different groups throughout the world, it can be hard to fight back against your addiction to liquor.
It can be hard to know if you have a problem. But sometimes, your friends and gatherings that you attend are the problem. Step away from all the temptations to work on yourself.
Choosing a Treatment Program in Alabama
Alabama is home to hundreds of treatment facilities. With this kind of variety, it may be difficult to narrow down your choice to just one. However, that's what we're here for. Contact us for help choosing the right program for you.
We'll even limit your choice of facilities to the ones that are covered by your insurance or that take private payment if that's what you need. We'll help you go through the things that are important to you in a rehab facility. Do you want to stay close to home or change environments completely?
We can help you answer this and any other questions you may have while choosing a facility. Contact us by using the form above or by calling us at (866) 578-7471. We're always looking forward to hearing from you!
Should I Travel for the Best Addiction Treatment?
Choosing a facility that will help you overcome your addiction is a very personal choice. If you live in a small town where it's easy to run into old friends you used to drink with, removing yourself from your current environment may be a good idea.
Do you have a job and a family to take care of? An outpatient program close to where you live may be a better choice. Your trust and comfort level with a treatment center is important too. Noting the pros and cons of each facility you consider, may be a good idea, hopefully making your choice easy and swift.
The sooner you get started on your road to sobriety, the better. Removing yourself from your current situation will make it easier for you to recover from it.
Living Your Recovery
Once your body has flushed the alcohol or drugs from your system and you've gone through rehabilitation, it's time to enter back into the world. While in detox and rehab, clients are surrounded by their support group and the safe environment provided by the facility.
However, once the program is complete, you will return to the real world and must face the same temptations that directed you to your problem in the first place. By utilizing the tools you learned in rehab, these temptations can be resisted and recovery can continue. If a relapse happens, it isn't the end of your recovery.
Learn from your mistakes, go to meetings, talk with your sponsor regularly, and utilize the tools you have and you'll be able to live the rest of your life in healthy, happy recovery.
Different Treatment Options in Alabama
Not many people know, but there are many programs to help those who are looking to recover from a substance abuse problem. One of the main topics we will go over with you is the difference between inpatient and outpatient. Inpatient programs tend to go more detailed with therapy sessions. Most inpatient programs also offer living accommodations.
Outpatient is more geared toward people who suffer from a mild addiction, like a minor drinking problem. Outpatient tends to be a meeting in a group setting. It is not recommended for those who are addicted to Heroin, prescription drugs or other narcotics.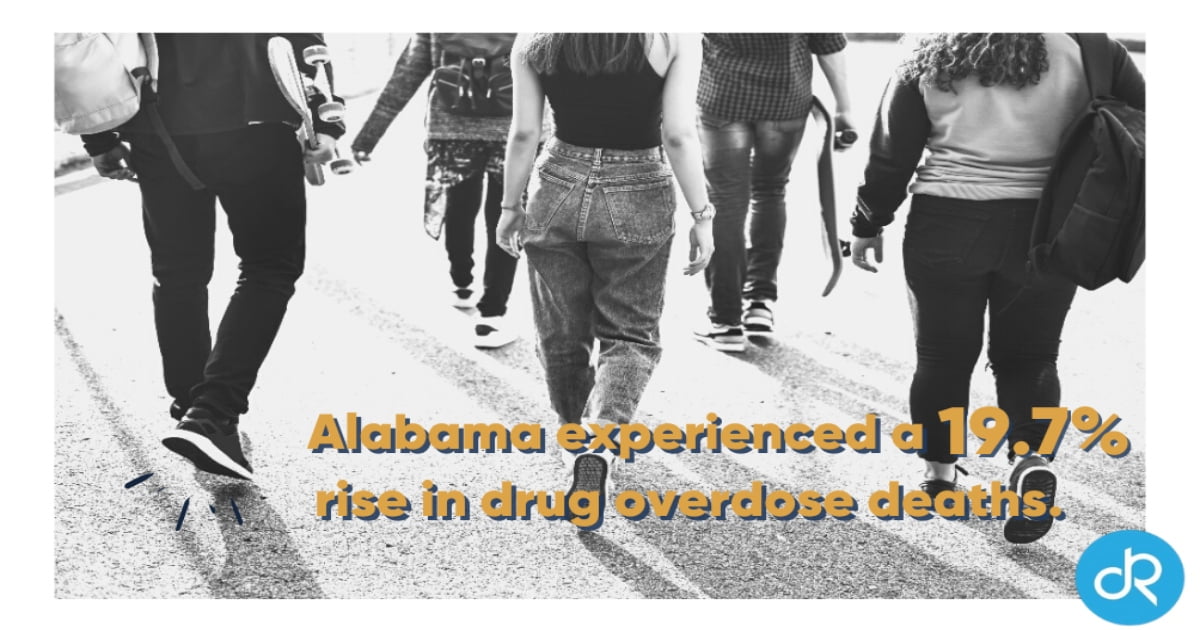 Inpatient rehab plans tend to be associated with better success rates. But everyone enters rehab with different needs. That is why you should call now to learn all of your options.
What Happens After Detox and Rehab?
Many people start drinking or doing drugs because they have unresolved issues in their lives. While you are recovering from this addiction, your counseling and therapy sessions help you to discover new ways to work through these issues. These issues are resolved through your rehab therapy sessions, which makes it easier for you to maintain your new clean and sober lifestyle.
After detox and rehab it is best to participate in some form of aftercare program. These programs may be offered through the treatment center you went to or through another source in your community.
Connecting with others who are in recovery is a great way to conquer the feeling of isolation. Reaching out to help others, and get help from them in return can help tremendously.
"Recovery is a lifestyle that I now welcome with each new day"
We will find you a treatment center that delivers one-on-one care while eliminating temptation so you can focus on recovery. Inpatient rehabilitation also works to repair the underlying origins of addiction including mental, physical, and emotional. This type of rehabilitation has the best statistics as it typically leads to lasting sobriety.
Alabama & Drug Abuse
Drugs can affect anyone, at any time. It doesn't matter how old you are, where you are from, or how you were raised. It takes one hit to get addicted and once you are addicted it is so hard to stop. When you are fighting addiction, it progressive and fatal. It is a disease that has no known cure.
It can, however, be maintained with the proper tools learned in treatment. You have to want the treatment for you, to better your life, in order for it to work. You can't do it for your family, kids, or parents. You have to want to do it for the betterment of you.
Alabama experienced a 19.7% rise in drug overdose deaths.
It may take many attempts at treatment to get off the drugs. That is okay, if you keep trying.
Alabama & Alcoholism
Alcoholism, like drug addiction, is a disease that takes over the lives of many innocent people. It does not matter if you are rich or poor, black or white, alcohol will strike you. Alcohol is everywhere and alcoholism will take over your mind, body, and soul.
Since alcohol is so sociably acceptable, it may be hard to detect if you do have a problem. Do you have trouble managing how much you drink? Do you black out? Are there people you love and care about who can't stand you when you are drunk?
If you answered yes to any of these questions, you may want to give us a call  at (866) 578-7471 and see if we can help you get the treatment you deserve. Don't wait any longer.
An estimate showed that 233,000 people in Alabama abuse alcohol.
References