Last Edited:
December 14, 2020
All of the information on this page has been reviewed and certified by an addiction professional.
Cigna Addiction Treatment Center Coverage You Can Count On
Click Here for a confidential benefits check or call (866) 578-7471 to speak to a addiction specialist.
It is incredibly hard to search for help for drug or alcohol addiction, with research demonstrating that it is one of the most difficult things someone can ever do. It doesn't matter whether you're seeking help for yourself or for someone you care about; you will likely feel confused, anxious, stressed and overwhelmed. One of the reasons for this is because rehab is expensive and finding the funds to pay for it can be extremely difficult. If you have Cigna insurance coverage you may be able to get cover for some of the costs of rehab for you.
Detox Centers That Accept Cigna Health Insurance
Inpatient Rehab Facilities That Accept Cigna Health Insurance
Outpatient Rehab Centers That Accept Cigna Health Insurance
Methadone Clinics That Accept Cigna Health Insurance
How Cigna Covers Rehab
A lot of people who have their insurance through Cigna wonder whether there are any drug or alcohol treatment centers that are covered by their insurance carrier, or whether rehab treatment is included in their package. The news is that Cigna does cover treatment for drug and alcohol abuse. They do this on many different levels, depending on the plan that you have. Their coverage ranges from partial to 100 percent inclusive. Certain plans cover the entirety of your rehab treatment. It is more common, though, that they will cover 80 percent of rehab, although there are some plans where they will cover much less. Typically, whatever isn't covered under will have to be paid out-of-pocket.
Inpatient Rehab Service and Costs
Insurance coverage and out-of-pocket expenses may fluctuate depending on your specific plan and where you're located. Here are several estimates for inpatient rehab costs broke down by plans.
Bronze plans: Typically have 0 percent coinsurance for in-network providers which means Cigna will pick up the costs after you pay your plan's deductible in full. For out-of-network services, some plans will help cover costs while others may not.
Silver plans: In-network programs coinsurance usually falls between 30 to 50 percent after the deductible is met. Out-of-network services may or not be covered, depending on the state you reside in.
Gold plans: Coinsurance for in-network plans can range from 20 to 50 percent after the deductible. Similar to the other plans, out-of-network providers may or may not be covered depending on the state in which the policy was issued.
Platinum plans: 10 to 30 percent coinsurance after meeting the plan's deductible. Some plans may cover out-of-network programs at a higher coinsurance percentage.
Cigna Coverage for Outpatient Treatment
Outpatient rehab services that are usually covered by your Cigna plan.
Bronze plans: Coinsurance based on the state of residence and may fall between zero to 50 percent. Out-of-network may or may not be covered in these plans.
Silver plans: Several outpatient services that are in-network may have a coinsurance percentage, while others have a copay per visit. Out-of-network providers may or may not be covered.
Gold plans: Depending on service provided, there may be a small coinsurance percentage or copay required per visit for in-network. Out-of-network services may or may not be covered.
Platinum plans: Minimal coinsurance or copay requirements for in-network providers. Some policies may have out-of-network coverage, but coinsurance rates are generally higher for these services.
If you have found a treatment center that you are interested in, they will be able to conduct an insurance check for you. This means that they will be able to tell you exactly what will be covered, and what your out-of-pocket expenses will be. No matter what though, these conversations will always be 100 percent confidential and free with no obligations at all.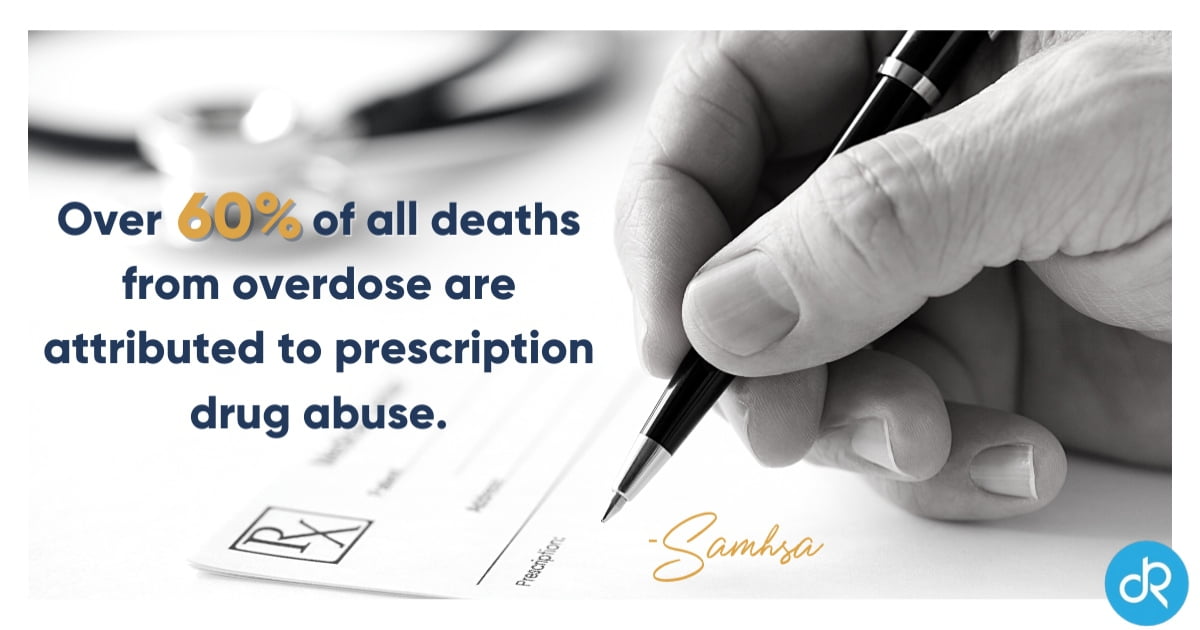 Quick Facts:
Rates of Heroin use have increased by over 200% over the last 15 years.

For How Long Does Treatment Last with Cigna?
Another important question is how long you can expect Cigna to pay for your treatment. Once you know how much coverage you have, you will need to find out how long this coverage will last. The question is, whether you can go to rehab for a week, for a month, or for whatever duration that is needed. Unfortunately, these questions are quite difficult to answer because there are so many variations. Once again, the staff at the rehab center that you are interested in will be able to find this out for you, as well as discuss the options that you have, particularly if your insurance policy won't cover as much treatment as you would like.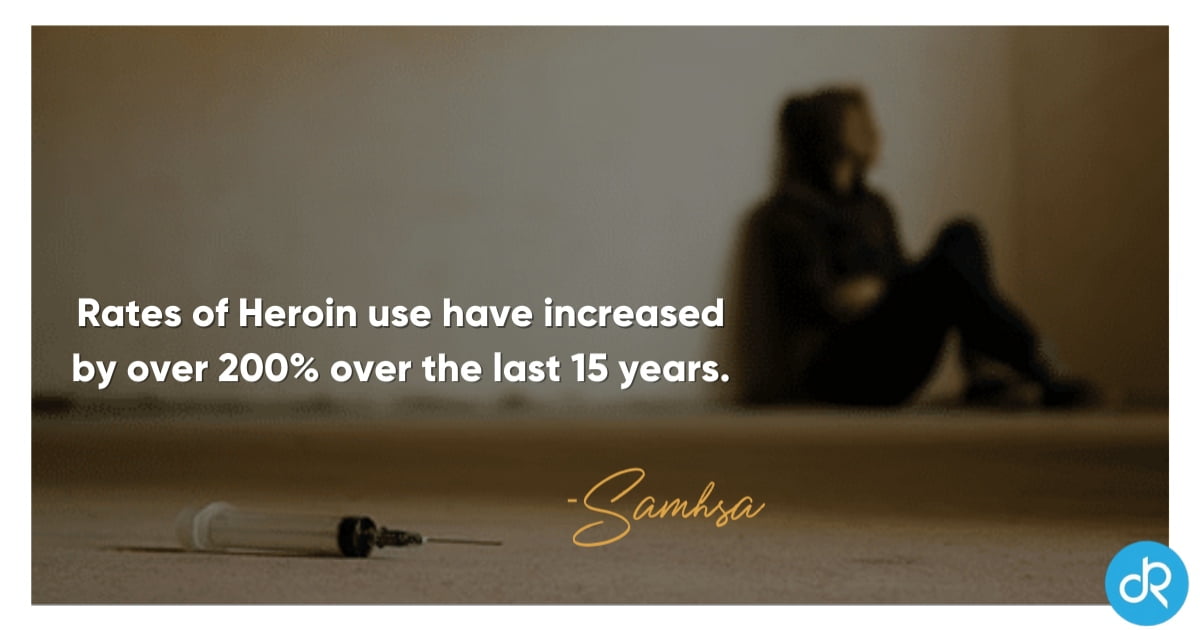 Quick Facts:
Over 60% of all deaths from overdose are attributed to prescription drug abuse.

Can I Go to Inpatient and Outpatient Treatment with Cigna?
Drug and alcohol addiction is treated either in inpatient facilities, or in outpatient facilities. Most people who think about rehab think about inpatient treatment centers, where the person enters and and stays at a facility for a certain amount of time, however, other options exist as well. Intensive outpatient treatment is another opportunity, where the patient doesn't need to leave everything behind, instead going for a certain amount of time each day. Cigna insurance covers you for both inpatient and outpatient treatment depending on whatever your personal plan is.
Generally speaking, both inpatient and outpatient treatments are covered, although you will have to demonstrate that there is a medical necessity for you to go to inpatient treatment. Again, you need to have a conversation with your personal coordinator so that you can find out what you are covered for, and what sort of evidence they require to cover you for more intensive treatment.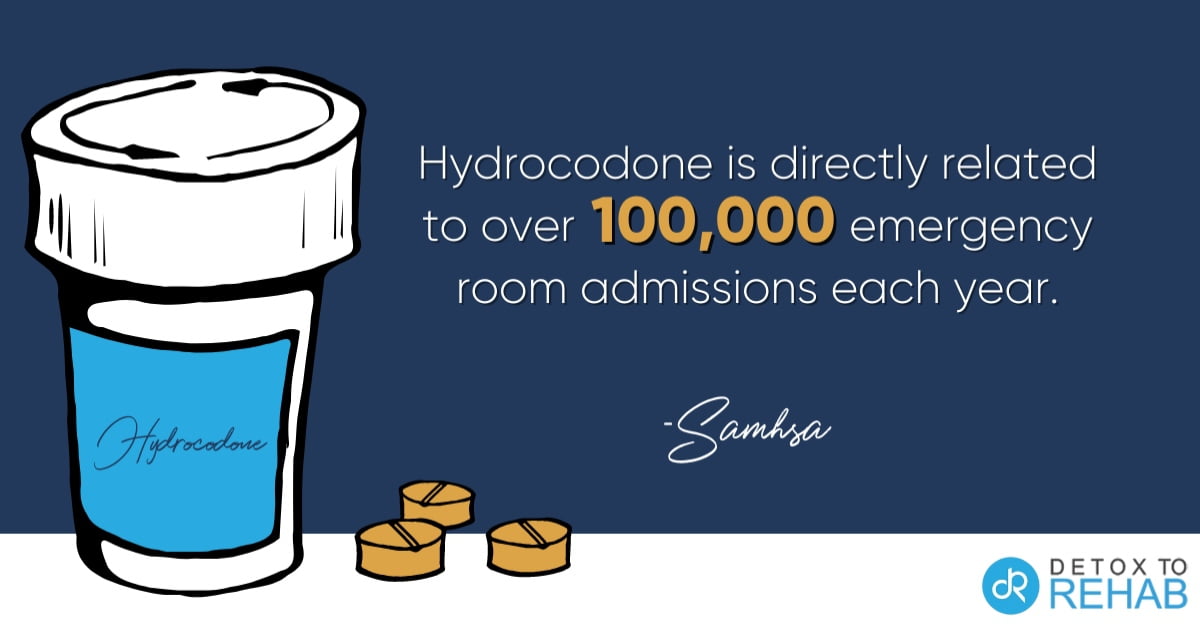 Quick Facts:
Hydrocodone is directly related to over 100,000 emergency room admissions each year.

What If Cigna Doesn't Cover My Treatment?
Getting treatment for substance abuse is not cheap. That being said, not getting the hep you need is generally far more expensive. A drug habit is expensive to you, and can cost the health care industry and the criminal justice sector a lot of money. Then, there are the costs that are not measured in financial terms; you can lose your relationships with people you care about, you could lose your job and you could even lose your life.
While Cigna insurance will cover at least some, if not all, of your treatment, there are situations in which you will have out of pocket expenses that are above what you can manage. You may want to stay in treatment for longer than what Cigna covers you for, or you may want to have complimentary therapies, such as art therapy or acupuncture. You may also want to go to a private, luxury or an executive rehab facility that isn't necessarily covered by Cigna. No matter what, though, there will be some sort of cover that you will have to pay for. Sometimes, you may not be able to cover everything on your own, and you'll need to find an alternative. Luckily, there are plenty of options
One of the options available to you is to contact the Substance Abuse and Mental Health Services Administration or the National Institute on Drug Abuse and find out whether you could be taken into consideration for any of their grants. Alternatively, you could go to a bank and apply for a treatment loan, which is a financial construction that is becoming increasingly popular. You could also enter a payment arrangement with the treatment center. If coverage were to stop in the middle of your treatment, perhaps because Cigna doesn't feel there continues to be a medical necessity for it, then you may even be eligible for a scholarship. Either way, while the cost of rehab may be high, it should not be a barrier that will prevent you from finding the treatment that you need.
Going to Drug and Alcohol Rehab
Finding out whether your insurance policy will cover you for rehab can be a confusing task. It appears that many treatment centers have been increasing their prices substantially, which means it is difficult if not impossible, for people to pay for their treatment without some sort of assistance from their insurance company. Luckily, because of the 2010 Affordable Care Act, addiction treatment is now seen as a form of mental health treatment, which means all insurance carriers must cover it to some degree. Exactly how they do that, however, will vary depending on the carrier, your personal plan, and the state where you live in.
Treatment centers understand very well the difficulties you are finding yourself in. It is common for some staff members at these centers to be recovering from addiction themselves. What this implies is that they have firsthand knowledge of what you are going through and they know that addiction is beatable. They can act as an inspiration for you and will, with 100 percent confidence, tell you that the road may be long and difficult but it is possible to achieve recovery. If you want to achieve recover- give us a call! We are happy to help in any way we can: (866) 578-7471.