Last Edited:
October 8, 2020
All of the information on this page has been reviewed and certified by an addiction professional.
Finding Addiction Treatment in West Virginia
West Virginia broke away during the Civil War and was admitted to the Union in 1863. A critical border state during the Civil War, West Virginia has an abundance of historical sites.
This beautiful area is technically listed as a Southern state, however its proximity to major east coast cities give the area the best of all worlds. Residents can enjoy the changes of the leaves while touring many fascinating sites.
In This Article
The disease of addiction devastates millions of Americans today. One person's addiction can affect an entire family. Addiction is a disease and professional treatment is often required to overcome its symptoms. To overcome these deadly symptoms in treatment, you will experience behavioral therapy, group therapy and individualized therapy.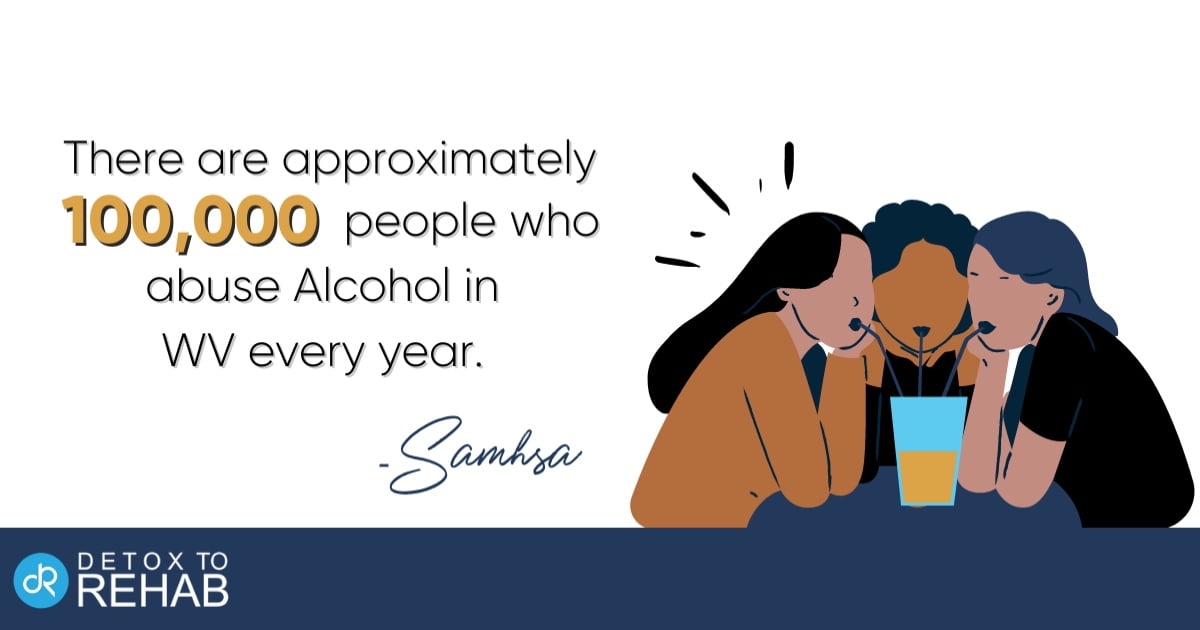 Quick Facts:
There are approximately 100,000 people who abuse Alcohol in WV every year.

These therapies are utilized to find the cause of your problem and help you create a new and improved you. With the help of treatment, you can live a normal life, get a job, hang out with your family and friends, and do things normal people do- without drugs and alcohol. You will start to live and enjoy life like other people do.
Best West Virginia Treatment Centers
West Virginia Detox Centers
West Virginia Inpatient Rehab Facilities
West Virginia Sober Living Houses
West Virginia Drug & Alcohol Detox
During the time that you were using drugs or alcohol steadily, your brain function was altered to adapt to the Dopamine releases of the drug itself. Detox does the job of removing the extra Dopamine delivered to your brain.
This can be uncomfortable depending what you are addicted to and can be dangerous. Medical professionals, who can give you medication to reduce discomfort, should monitor your detox. They will take your vitals, monitor your symptoms, and give you medication accordingly.
With the help of medical professionals your detox will last a week tops. However, if you still show symptoms they will keep you longer. Call today to learn more about detoxification. Detoxing alone can be fatal and it is best to consult with a doctor first. Our number is: (866) 578-7471.
West Virginia Drug & Alcohol Rehab
After you've completed the detox step you will be ready for the next step; rehab. Your brain function will still be processing Dopamine as if it still has help from your drug or alcohol.
Rehab helps your brain relearn how to process Dopamine that you produce from other activities. Rehab is complete once a medical professional acknowledges that you are able to function, more independently, with the tools and support given to you in place of your addiction.
It's crucial to stay in treatment until it's complete. If you feel like you want to leave treatment it's good for you remember where you came from; what's important to you. This will give you the strength you need to make it through. Never give up on yourself.
Finding Recovery Treatment in West Virginia
Are you a resident in West Virginia looking for treatment? Maybe you're completing treatment in West Virginia because it's away from your home? Either way, you may need help finding the treatment center that's right for you.
Several different kinds of treatment centers are available in West Virginia. Look for one that accepts your insurance or offers a sliding scale fee structure. It's a good idea to put some other priorities on your choice of treatment center. Does it have the proper licensing? Does its specialty agree with your belief system?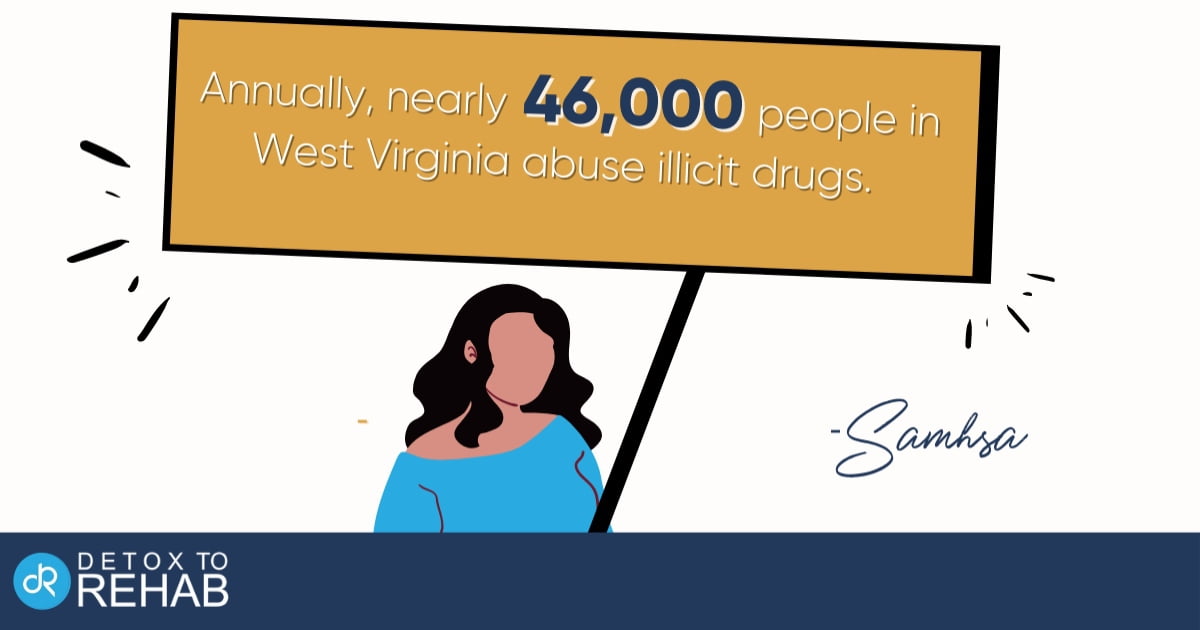 Quick Facts:
Annually, nearly 46,000 people in West Virginia abuse illicit drugs.

All these are important things to look out for but you need to be 100 percent sure you are ready for the commitment. Treatment will improve your life if you let it. Don't hold back.
Should I Travel for the Best Addiction Treatment?
It may be tough to travel away from home for treatment. It could be scary to go to another state, away from people you know and love, for such an important time in your life.
Other people see traveling as a positive change. It may feel like more of a dedication to the program. Some people find it especially comforting to know that their connection is not just a phone call away anymore. These distractions were left at home so that you are free to focus on your rehabilitation and recovery here.
Once you're strong in your conviction to be clean and sober, you may be ready to go back home to your old surroundings.
How Can Intervention Help?
Not to be confused with Virginia, West Virginia differs from its twin in many ways. The most tragic way is that West Virginia has the highest mortality rate due to drug overdose in the country.
Fortunately, there are plenty of treatment options available, so if you know someone, like a friend or family member who is suffering with addiction, there is help. Call (866) 578-7471 and speak with one of our professional interventionists today.
Very frequently, those suffering from substance abuse don't even realize that they've become addicted, even as their life is going to pieces around them. They're going to need your help, love, and support to put it all back together. Please, do not wait. Call today and get them the help they desperately need.
West Virginia Recovery
Many people who have been through treatment will tell you their own versions of what recovery looks like. At this point in time, you may feel that doing drugs or drinking may be the most fun you've ever experienced, but in reality, you're dulling the senses that perceive pleasure.
When you are clean, you are able to experience a whole new world of emotions and feelings.
We know that opening yourself up to those emotions that you may have been trying to suppress can be scary. We can promise you, after you complete your time in a treatment center, you will know how to control those emotions.
Recovery is the best thing you could ever do for yourself and for your future. Contact us today. It is never too early to start improving your life.
How can I Help my Loved one Stop Using?
For those suffering from addiction, denial and shame are extremely common and familiar feelings. At the same time, the person may truly believe that there is no problem or that no one else is being harmed.
Properly conducted, an intervention is a great way to communicate concern and show the person that you love and care. Any step you take that nudges the person in the right direction is a huge success. If a loved one is struggling with substance abuse, do not delay.
Consider seeking the help of a professional interventionist as this may prove greatly beneficial to executing a calm and successful conversation. The main purpose of an intervention is to encourage the person to enter a treatment facility. Contact us today for more information.
After Treatment, Recovery
West Virginia offers a multitude of treatment facilities- but what happens after treatment? After treatment comes recovery. There is no graduation when it comes to getting clean and sober.
Recovery is something that will, hopefully, continue for a lifetime. Don't worry, you only have to live your life day by day. Even though recovery can be challenging it brings many rewarding things to your life.
Because recovery is challenging, an aftercare plan is vital. It will keep you on a positive path and will help you avoid relapse. Going to meetings regularly, getting to know people who are also clean and sober, and staying in conscious contact with your higher power are somethings you can work on after treatment. If you are worried about your aftercare plan, call us today.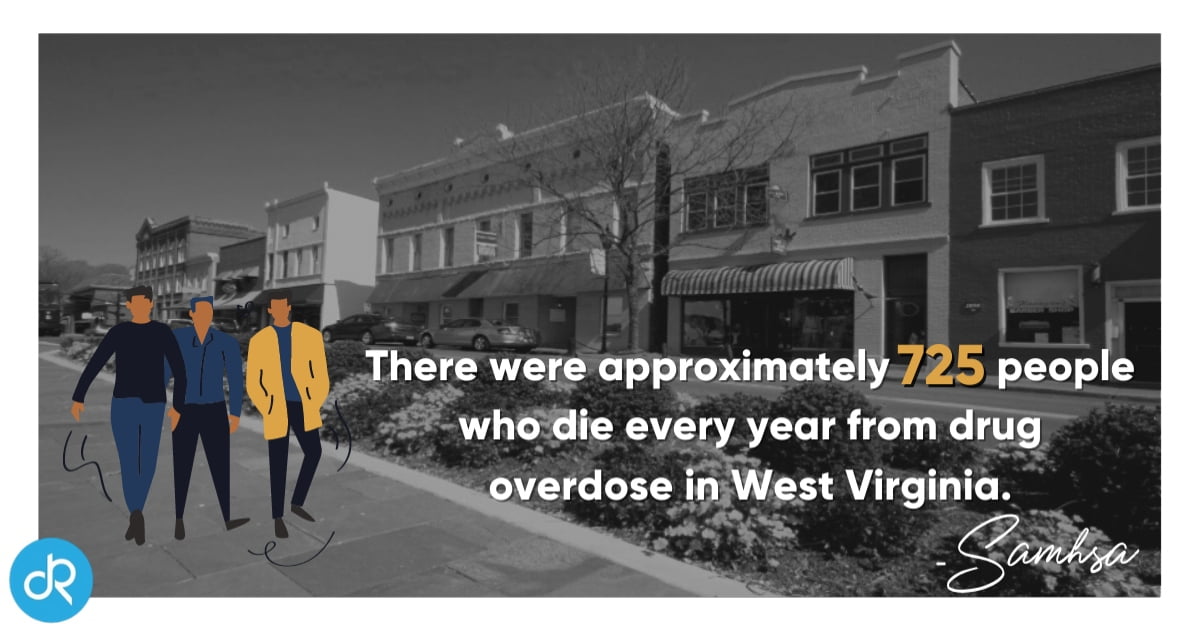 Quick Facts:
There were approximately 725 people who died from drug overdose in 2015 in West Virginia.

"There is no right way to do the wrong thing."
There are many ways that someone with a substance abuse problem will try to rationalize their behavior. If you have stopped believing the lies your addiction tells you, then now is the time to reach out for help. Call now to speak with someone who understands.
Getting Across to a Loved One
Addiction often thrives within someone who is in denial about it. Substance abuse problems occur in the Unites States daily. Many people fall under the false impression that they can stop whenever they want to. They lie to their loved ones, and themselves, saying they only abuse drugs or alcohol when they are with family for special events or on weekends with friends. Most people with a substance abuse problem tell themselves that they cannot be weak enough to be put in a situation where they rely on harmful substances to get through the day.
The scariest part about this mindset is that these same people also think that they are immune to their addiction's ultimate goal, death. Drug addiction and alcoholism are deadly diseases. Millions of people across the country suffer from substance abuse problems. The sad part is, too few of these people seek professional help to recover from their problem.
People who need help with an addiction usually do not enroll into rehab because they are ashamed of themselves. Denying it for as long as they can, the hole they are in only gets deeper. They may have tried to stop on their own, but gave into temptations to get loaded. It is hard for people to stop using drugs and alcohol because their body has developed a chemical dependency to the abused substance. The brain has been rewired to intensely carve drugs and alcohol to feel happy or normal. If they are unable to score their substance, their body will not properly function. Addiction is a disease; similar to any other life-threatening disease, it requires professional treatment to cope with an addiction.
If you have a loved one who is struggling with a substance abuse problem, it is vital that you help pull him or her out of denial. The best way to do that is to hold an intervention. An intervention is a gathering of family and friends who want to express their concern and support to a loved one about the drug or alcohol use. Interventions can be effective because it might make your loved one realize that the substance abuse disorder takes a toll on everyone, making him or her more willing to put time and effort into bettering the situation. The overall goal of an intervention should be to convince your loved one to agree on attending an inpatient detox and rehab center.
Often in interventions, people gather and right away verbally attack and criticize the loved one over his or her actions. Then the loved one buckles up and becomes defensive. If your loved one feels that everyone has gathered to gang up on him or her then the intervention will mostly fail because the message will not get across.
The best way to prepare for an intervention is to ask everyone who is attending to write out a statement to read to your loved one. These statements should include specific examples of times your loved one's drug or alcohol abuse has had a negative implication on each relationship with that person. Each statement should also express how much the loved one means to them. Chances are, your loved one has missed social outings and other important obligations to get loaded so there should be plenty of examples to use.
Again, a huge part of a successful intervention is to prove to your loved one that people still care about them. Go around the room to take turns so that each person can read his or her statement. Your loved one will hopefully listen to each of these speeches and realize that his or her problem is hurting the relationships with those close to them.
Let your loved one know that people still care about and want to see him or her recover from the low of the addiction. Some people do not seek sobriety because they feel that they will be alone in doing so. Prove to your loved one that you will be there to help every step of the way.
We can Help you, Help your Loved One
If you need more information about intervention, or may even how to get ahold of an interventionist, please call us now. We will do our best to make sure you are prepared to provide your loved one with the wakeup call that they need. Also, when you call, we can help you get information about detox and rehab centers. We assist people in finding a rehab program, both locally and out of town. Sometimes, traveling for treatment is the best decision someone can make because it gets them away from the triggers that set off their addiction.
As long as your loved one is breathing, there is hope. If your intervention does not go well, hold another. Countless people have needed multiple interventions before they finally answered the wakeup call. Show your loved one that they are still just that, loved. There are drug treatment programs that can save your loved one's life.
Cost of Rehab in West Virginia
Many people decide that rehab is too expensive for what they can afford. So they try to get away from their addiction on their own by stepping down from the drug, taking a little less at a time until they are taking almost none.
This may be successful for a short time but then the person is so overwhelmed by cravings that they throw in the towel and make themselves feel better with just a sip of wine, one pill or one hit. Before you know it, you're back to square one again.
Going to rehab doesn't have to financially break you, there are many options available. Don't be too hard on yourself. Even if a relapse occurs, we are still here to help get back on your feet.
Identifying Addiction
There are many signs of addiction. Sometimes a person has all of the signs and sometimes it's just a gut feeling that a person who knows you very well might have.
If your priorities have changed drastically to accommodate your habit, if you've tried to quit using the drug or alcohol but have been unable to do it on your own or if you've made out-of-character decisions about your well-being that you would've never risked before, people may notice these prominent signs of addiction.
You may have to take an honest and unflattering look at your life to decide if addiction has truly become a problem in your life. If you think you may have an addiction problem, contact us immediately so we can help you find the best program for you.