Addiction not as 'Sweet' as it sounds
Former child-star Jodie Sweetin, who is best known for her role on Full House as the spunky middle-child Stephanie, recently opened up about her life in recovery from drug addiction. Following the end of the popular sitcom Full House, Sweetin had her first taste of alcohol at the age of 14. It wasn't long before Jodie Sweetin realized, she was an alcoholic.
She says, "That first drink gave me the self-confidence I had been searching for my whole life. But that set the pattern of the kind of drinking that I would do."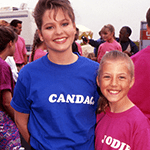 Due to Sweetin's alcohol use, she began to experiment with drugs – such as crystal meth and ecstasy- throughout her high-school and college years. However, in 2006, Sweetin entered into drug rehab which failed to help her overcome her addiction. She began working at a rehab center after her own stay and soon relapsed. Putting on a brave face in public, she still struggled for many years with her addiction.
"Drugs and alcohol just sort of numbed everything," she states, "I was abusing cocaine, ecstasy and alcohol and all of that. The darkest moments for me weren't necessarily winding up in the hospital or anything like that. It was those quiet moments alone when I just hated the person I had become."
After an incident of driving drunk with her daughter in the backseat, Sweetin decided it was time to seek help, and was determined to make it work this time. Sweetin attended Alcoholics Anonymous meetings and worked the 12-steps and, from there, began to make the necessary changes in her life.
Finding Her Happily Ever After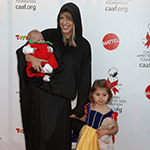 It's now been five years since Sweetin fought through her addiction and began recovery, and it's paid off. She now describes herself as "happier than ever". With two beautiful daughters, a loving fiancé and a job revising her former role as Stephanie on the Netflix Original Series 'Fuller House', life is looking up for Sweetin.
Taking her sobriety and recovery to the next level, Sweetin goes on speaking tours to colleges where she opens up about her life in the spotlight and overcoming her addiction.
Sweetin is a prime example of how addiction is not limited to any one type of person. It spans gender, race, religion, economical status, and age. Looking back at her as a child on Full House, one would never have guessed that in just a few short years, she would find herself starting on the downward spiral of addiction. Sweet, innocent, spunky, smart, and outgoing are not the usual traits society places on addicts, yet here she was.
Breaking The Cycle
Addiction is a constant, seemingly never-ending cycle. When it comes to substance abuse, "One is too many, and a thousand is never enough." The addicted brain is always on the hunt for more; more thrills, more highs. And the drugs aren't the only thing that's addicting. The lifestyle itself is a part of the addiction.
Sweetin struggled for years with her addiction, hiding it from the public eye as best she could. She bounced back and forth,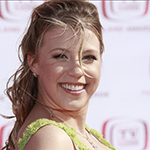 getting clean through her first pregnancy and for the first few months of her daughter's life before falling back into her addiction. She went through a period of lying to many about being clean, speaking at colleges about being in recovery while on a cocaine binge. Yet she never let these ups and downs stop her. Sweetin found the right path for her to achieve and stay in recovery long term. Meetings, working the steps, being honest with herself and those around her all gave her the tools necessary to be where she is now.
"I've got everything I could want… If anything, my life is a lesson to never give up."