Overnight Success, Overnight Stress
Tim Allen is one of America's most beloved TV stars. He influenced a generation with his role of Tim "The Tool-Man" Taylor on the show Home Improvement. But for Tim Allen sober was the last road left for him to take.
A passionate Christian and Republican, he is somewhat of an oddity around Hollywood.
His early years were marked by tragedy, and he has made his fair share of mistakes. However, Tim Allen was able to change his circumstances for the better – and never lost his sense of humor.
Early Life and Experience
Tim Allen, Timothy Alan Dick, was born in Colorado in 1953 is the oldest of five boys. At 11, his father was killed by a drunken driver. Two years later his mother remarried and the family moved to a suburb of Detroit. He has said that his last name, Dick, forced him to develop a sense of humor.
Tim has described himself in his early life as lazy and someone who wanted the world to take care of him.
"I grew up feeling entitled, and that got me lazy and opportunistic. And really nobody's fault but my own. I need hard lessons."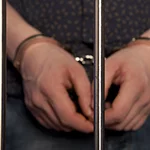 He graduated from college with a degree in radio and television communications in 1976. What sounds like the start of a fairly average life drastically changed just two years after graduation when Allen was caught dealing drugs.
"Don't ever sell drugs to policemen. They don't like it. They tend to tell judges. People come get you and you then you eat very bad food for a long time." Allen has lightheartedly said in regards to his 1979 arrest for being caught in possession of 650 grams of cocaine.
He pleaded guilty to drug trafficking charges. In exchange for cooperating with the police and for naming other drug dealers, he received a reduced sentence of 3 to 7 years. He served a total of 2 years and 4 months in a federal correction facility in Sandstone, Minnesota.
Why is Tim Allen Famous?
Around the time of his imprisonment, Allen started doing standup comedy. He has credited his sense of humor with getting him through his prison sentence.
Regarding his discovery of comedy and of his work on his standup routine, Allen has said,
"You're in prison, you idiot. You got yourself here. Nobody's to blame, and it was the first time I took responsibility. I worked hard to study and when I got out… actually, before I went in, I went up on stage, and I just dedicated myself with that. It was a life changer; I'll tell you that."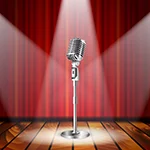 Released in 1981, he went to work on the standup comedy circuit, gaining recognition for his male-centric comedy routine.
In 1991, he landed his first acting role and rocketed into mega-stardom with the hit TV show Home Improvement. He went on to win numerous prestigious acting awards for his role in the show and for his voice acting for the film Toy Story 2.
He is the only person to ever have a number one show, movie, and book in the same week, which happened to Allen in 1994.
In 1997, Tim Allen sober wasn't a reality. He was arrested for drunk driving and was subsequently put on probation for a year.
"I find it humiliating, and, by the grace of God, I didn't hurt anybody or myself for the years that I was drinking and driving. I could have been that guy who did that to us."
Sober After DUI Charges
But Allen was able to take even a DUI and, in typical form, turn it into something agreeable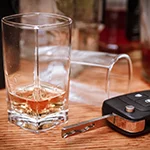 . He credits the event with giving him one of his greatest gifts – sobriety.
"I was done. D.O.N.E. I was tired of my excuses, I was tired of the shame and the guilt… so much energy to manage it. It was unmanageable."
He was able to get into a program of recovery and be the best Tim Allen sober as he could be.
"I thought it would be no fun, but it turns out that fun has nothing to do with drinking. At least for me it doesn't," he has said about sobriety.
"I'm a guy who doesn't like 'organized' anything but AA is just brilliant to me."
Tim Allen Stand Up Comedy
Allen is just a stand-up guy, pun intended. His good-humored approach to life circumstances has allowed him to survive when others perhaps would have given up.
For Allan Drug Rehab gave him the ability to live happy and healthy while making others laugh too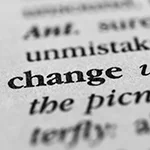 "There's no sense in being guilty or shameful over behavior that's you. That's who you are. If you can't change it, accept it." Allen has said.
From his attitude of acceptance to his genial assertion that the meaning of life is to "leave it better than you found it," he is a testament to the idiom, "where there's a will, there's a way."