An End For Linkin Park's Vocalist
Chester Charles Bennington was the lead vocalist for the famous hard-rock band, Linkin Park. The all-American singer and songwriter died on Jul. 20, 2017, at the age of 41.
It was a Thursday morning just before 9 am when Chester was found lifeless by an employee. The Los Angeles Coroner's Office reports confirmed that his cause of death was a suicide by hanging at his home in Palos Verdes Estates located in the county of Los Angeles.
Statements obtained by TMZ, indicate that Chester's family was out of town and he was home alone at the time of his suicide.
His Earliest Memories
Chester was born in Phoenix, Arizona on Mar. 20, 1976. He was the youngest of four siblings and described his adolescence as less than pleasant. From the time he was 7 or 8 years old, up until the age of 13, he endured frequent molestation by an older peer.
"It destroyed my self-confidence…Like most people, I was too afraid to say anything. I didn't want people to think I was gay or that I was lying. It was a horrible experience."
– Chester Bennington, Kerrang! Magazine 2008
When Chester was 11, his parents divorced and his father got custody of him. After his parents' divorce, he began abusing drugs including Alcohol, Cocaine, Methamphetamine, LSD in addition to his regular abuse of Opium.
Chester moved in with his mother at 17. He was later restricted and unable to leave the house after she discovered his active abuse of drugs.
In high school, Chester was bullied, both physically and emotionally forbeing different. He admitted to being bullied in an interview stating, "I was knocked around like a rag doll at school, for being skinny and looking different."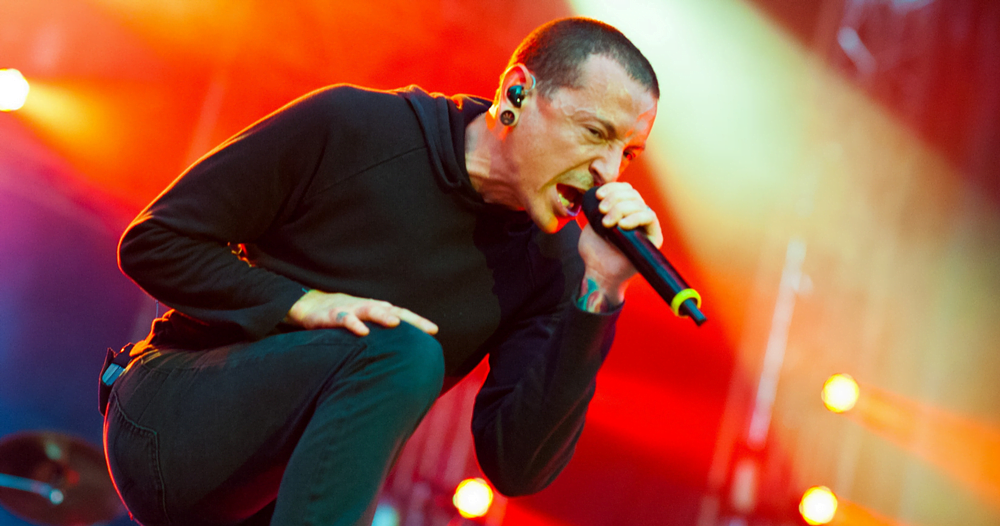 A Successful Music Career
Chester's inspiration and interest in music took a hold of him in the earlier years of his life. His earliest inspirations for music came from the bands Depeche Mode and Stone Temple Pilots.
As a boy, he imagined being a member of Stone Temple Pilots, a dream which he achieved later in his life. Writing poetry, drawing, and music served as an outlet for the confusion and pain he had experienced over the course of his life.
"I have been able to tap into all the negative things that can happen to me throughout my life by numbing myself to the pain, so to speak, and kind of being able to vent it through my music."

– Chester Bennington, Noisecreep
Throughout his music career, which stretched beyond two decades, he worked with several different bands. Chester's main successes in the music industry include Linkin Park, Dead by Sunrise and the work he did with Stone Temple Pilots.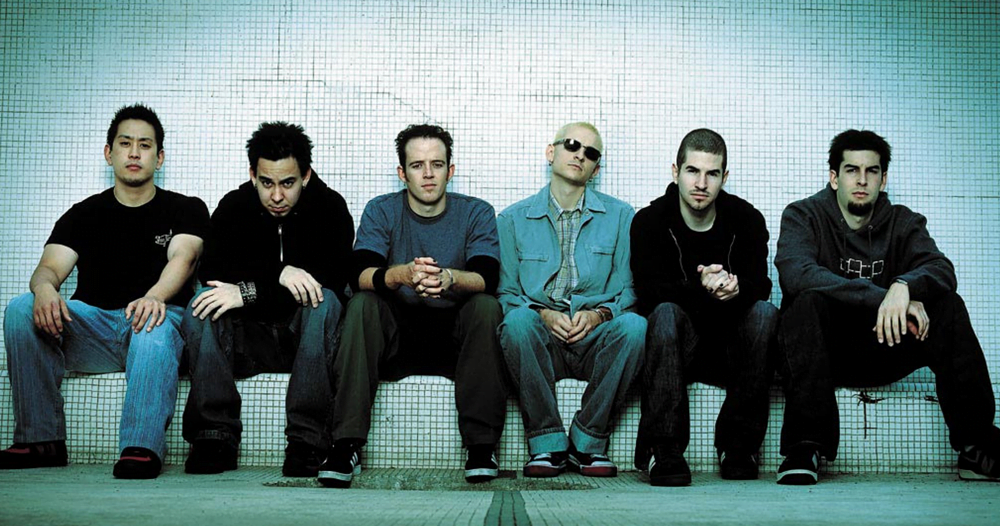 The Rise of Linkin Park
Most of all, Chester is known for his vocalist role in the rock band Linkin Park. The band was founded by three high school friends and was originally named, Xero.
Due to its failure at success and loss of a member, the band recruited Chester Bennington, an Arizona vocalist that was suggested by Zomba Music vice president Jeff Blue in March of 1999.
Later, the band changed its name from Xero to Hybrid Theory, before finalizing as Linkin Park. On October 24, 2000, Linkin Park Released the album Hybrid Theory.
The album was a massive success, selling nearly 5 million copies in its first year alone and receiving the best-selling album of 2001.
"There's something inside me that pulls beneath the surface / Consuming, confusing / This lack of self-control I fear is never ending."

-Crawling by Linkin Park
As the primary lyricist for the band, he used his addictions as inspiration. "Crawling" was one of the defining singles from the band's debut album. In a 2009 interview with Noisecreep, Bennington revealed that "Crawling" was about "feeling like I had no control over myself in terms of drugs and alcohol."
Chester's flawless vocals on the hit singles such as "In the End" and "Crawling" contributed to Linkin Parks drive into stardom. Being open about his life difficulties of drug and Alcohol addiction had fueled several of Linkin Parks biggest hit singles.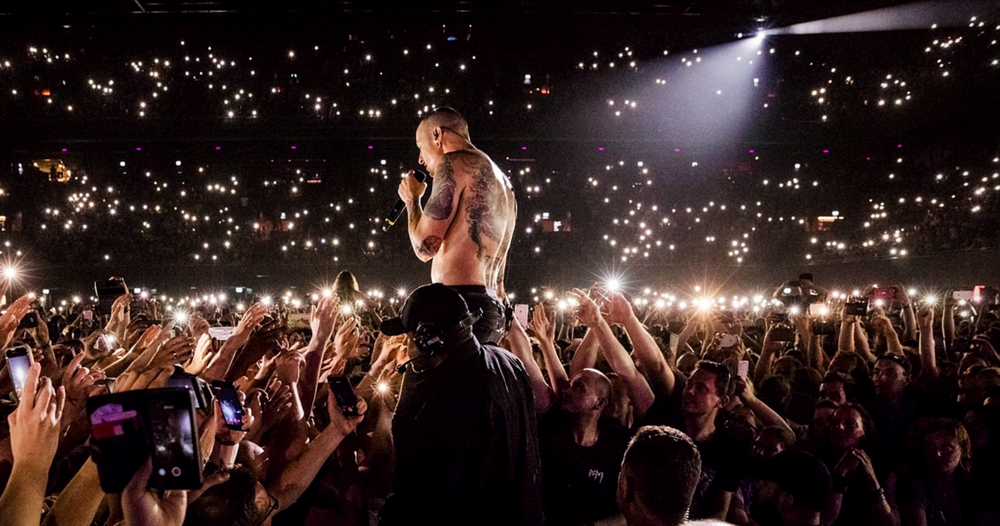 Fame and Recovery
Chester, in past interviews, has admitted to struggling with his sobriety throughout his journey to fame. Moreover, he emphasized that his divorce in 2005 was a motivator for him to drink. Chester also spoke about counseling he went through in 2006 with others from the band.
"I knew that I had a drinking problem, a drug problem, and that parts of my personal life were crazy… but I didn't realize how much that was affecting the people around me until I got a good dose of 'Here's-what-you're-really-like.'"

– Chester Bennington
According to Metro, fellow bandmate Mike Shinoda made statements about how the whole band came together and supported Chester through his struggle with the disease of addiction, mental illness, and recovery. The band would tell him about how much it meant to them that he was doing something positive.
In the interview, Chester also talked about working hard at maintaining his sobriety. However, he still went through difficult times and struggled to stay sober.
"It's not cool to be an alcoholic — it's not cool to go drink and be a dumbass. It's cool to be a part of recovery. This is just who I am, this is what I write about, what I do, and most of my work has been a reflection of what I've been going through in one way or another."
The American singer took comfort in regular drug abuse while struggling with Alcoholism for many years. In previous years, Chester has spoken most positively in light of his past experiences with substance abuse.
"I don't have a problem with people knowing that I had a drinking problem. That's who I am, and I'm kind of lucky in a lot of ways ′cause I get to do something about it. I get to grow as a person through it…"
For a long time, Chester has been transparent with his loved ones and fans about his life. From Alcoholism and drug addiction to the trauma from his past, he has yet to hold back, bottling up unspoken pain and emotion.
"I don't like to hold back because that's how you hurt yourself."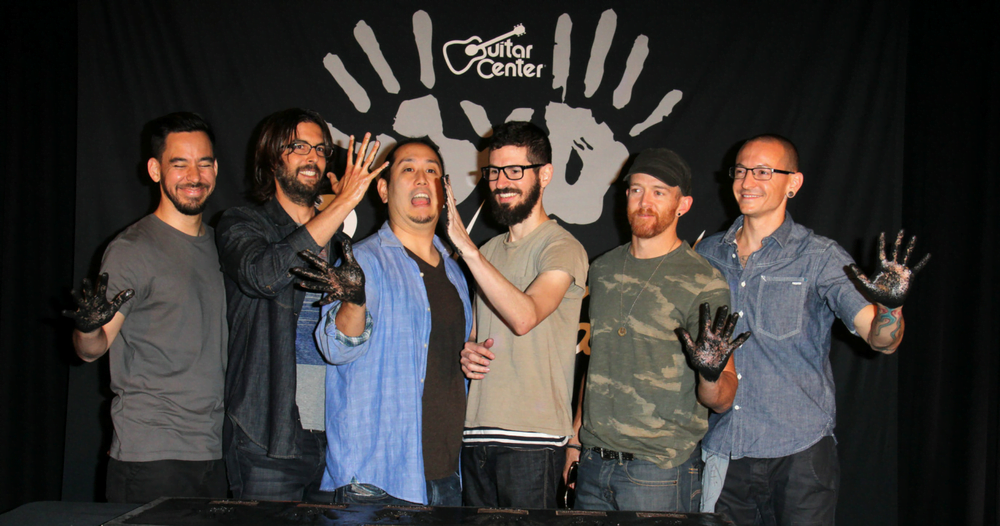 One More Light
With the release of the bands 2017 album "One More Light," Chester was interviewed several times, in which he focused on talking about the album song, 'Heavy.'
"When I'm opening that song saying, 'I don't like my mind right now', that's fucking real. It is not a safe place for me to be unless I'm doing what I need to do – taking care of myself, being real, being open, getting it out, taking all the steps to make myself whole, then it's a pretty safe neighborhood, but it goes bad real fast… I recommend that everyone goes and writes their problems down on a piece of paper, takes it outside and fucking burns that shit. Talk to somebody about it. I'm fortunate enough to be a member of some twelve-step programs, and we get in a room with a bunch of people who don't know each other and we all talk about our lives… I know exactly who I am, I know exactly what I'm made of and I'm totally happy with it. So it's really great to be able to be doing what I do, especially for a person like me."

– Chester Bennington
Over the years, Chester's honesty about his life and painful experiences was raw and took hold of an entire music enthused generation. He will forever be missed by his loved ones and millions of fans.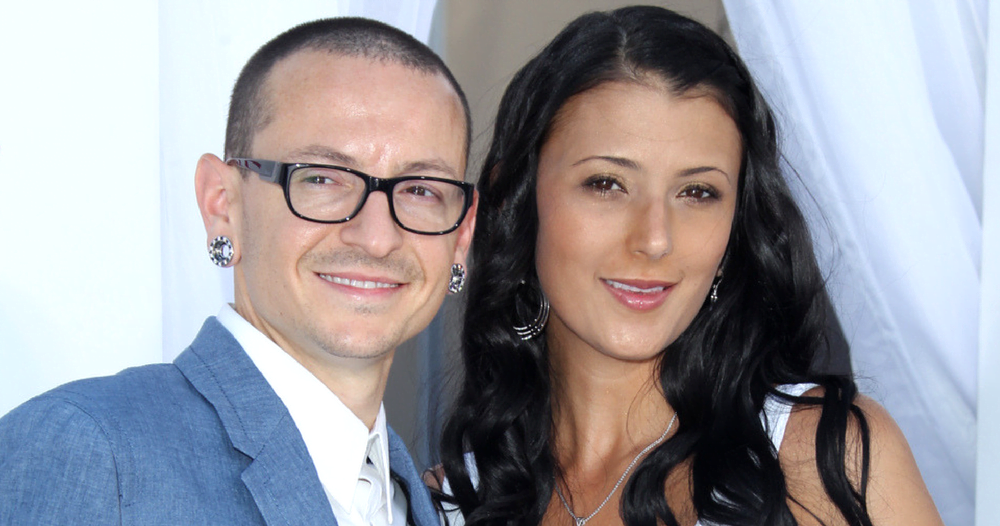 Remembering Bennington
The death of Chester Bennington, was at the very least unexpected, leaving his family, bandmates, friends, and fans by surprise. Chester was married to Talinda Bennington and survived his six beloved children from two wives.
"You touched so many lives, maybe even more than you realized… Your absence leaves a void that can never be filled—a boisterous, funny, ambitious, creative, kind, generous voice in the room is missing. We're trying to remind ourselves that the demons who took you away from us were always part of the deal. After all, it was the way you sang about those demons that made everyone fall in love with you in the first place. You fearlessly put them on display, and in doing so, brought us together and taught us to be more human."

– Linkin Park, A Letter to Bennington
Following his death, the band launched a website in remembrance of Chester Bennington and to help spread awareness about suicide.
You Are Not Alone
Whether you are struggling with substance abuse, mental illness or even suicide, please reach out and get the help and support that you deserve.
If you or someone you love is thinking about, has thought about, attempted or committed suicide, you are not alone. Suicide is preventable and we can all help.
If someone you know or you, yourself are in a crisis and considering suicide, please call the National Suicide Prevention Lifeline at 1-800-273-TALK (8255). The Lifeline provides free support 24-hours a day and is waiting to hear from you.