There is no doubt about it: prescription drug abuse is becoming an epidemic in America. An issue with prescription drug abuse is dependence and addiction. When drug dependence becomes a problem, going to one of the many detox centers available is necessary. The National Institute on Drug Abuse (NIDA) concluded that 52 million people over the age of 12 have used prescription drugs for non-medical related reason at some point in their life.
There are so many different prescription drugs that an abuser can choose from to feel good. NIDA also reported that the most commonly abused drugs are depressants, which get prescribed for anxiety and sleep loss. Opioids, which get prescribed for physical pain, are also frequently abused.
While no one starts out abusing drugs to purposely get addicted, anyone who regularly uses any prescription drugs has the chance of developing a substance abuse problem.
If you or someone you know are facing a problem with a prescription drug, then there is a good chance that you will have to enroll into a rehab program to get your life and body back to normal. But before you can attend rehab, you will first have to complete a detoxification cycle. To get through withdrawal safely, it's important to go somewhere that knows how to detox your body from prescription drugs.
In detox, your body will try to break the physical bond that it developed to your drug of choice during your addiction. When this happens there is a good chance that withdrawal symptoms will occur. You experience withdrawal symptoms because your body is getting used to operating without drugs. Because some withdrawal symptoms can cause severe pain and discomfort, it is highly recommended that you detox at an inpatient facility.
With an inpatient program, you will be given constant medical attention so that you can be kept as comfortable and stable as possible while your body tries to clean itself out. We are here to help you out so here are the top three detox centers for those who abused prescription drugs: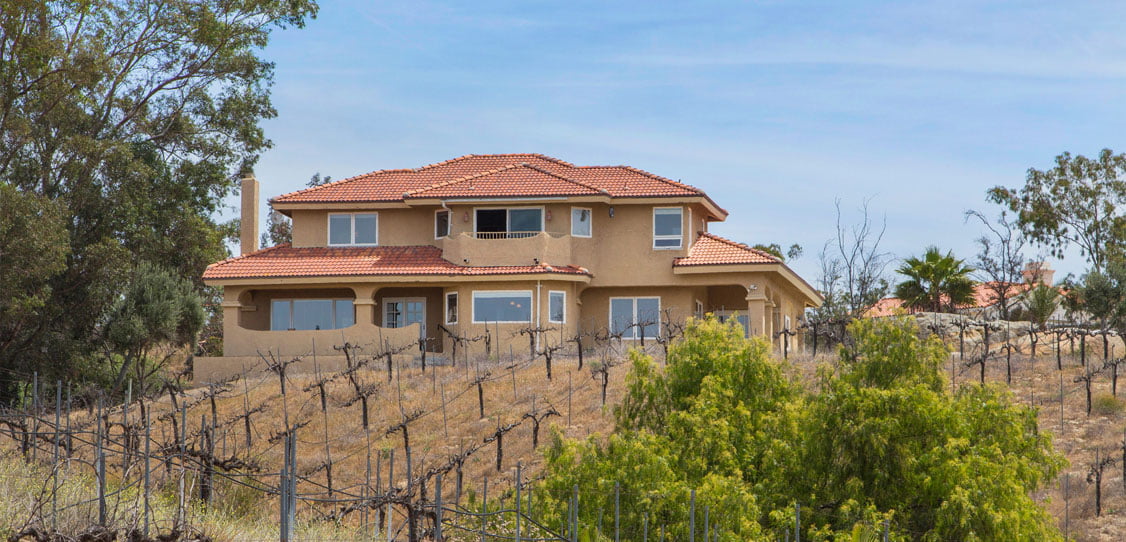 Inland Detox is located in Temecula, California and sits on an eight-acre property just outside the city limits. The detox center provides transportation from all of the nearby major airports.
Inland Detox only allows a maximum of six people per house in their living accommodations. This will ensure that you get the personalized medical attention that you need to comfortably complete your detox process.
Each client at Inland Detox gets their own individualized detox plan. When you call them, they will have an admission advisor walk you through the entire admissions process so that there is no confusion about anything.
Upon your arrival, you will then meet with members of the medical staff who will get an understanding of which prescription drugs you are trying to come off of and help map out the best course of action for you.
Your plan will be based on which drug(s) you abused and duration of use. Then the team will assess that information and figure out a plan for you based on your medical, psychological, information will then be assessed with standpoints of your medical, psychological, nutritional and social needs.
Inland is also willing to communicate with your primary care physician to keep all of your medical records up-to-date. If you do not have a primary care provider, Inland can set you up with a local one.
As you begin to finish your detox cycle, Inland's staff will help make your transition to your rehab facility easy as possible. They will coordinate travel plans so that you arrive at your rehab destination in a timely manner.
Inland Detox accepts insurance coverage from many of the main health insurance providers including: Humana, Cigna, Aetna, United Health Care, BlueCross BlueShield and Health Net.
SoCal Detox offers a safe and modern facility to all of their clients. Many people might not realize that detoxing from prescription drugs can be life-threating A smaller and more private detox center, SoCal is located in San Clemente, California.
Placed on ocean-front property, SoCal offers two perfect residences, both with great environments for those who are trying to better themselves from a substance abuse problem.
Many withdrawal symptoms may occur when trying to detox from prescription drugs. Some of the most common symptoms may include: anxiety, depression, fever, shaking, puking, insomnia, muscle pain and trouble sleeping. These symptoms can cause some major discomfort and believe it or not might be the reason some people turn away from getting the help they need. SoCal Detox makes it their goal to keep you stable during your detox period.
For most prescription drug clients, SoCal uses a three-tier approach so that you are kept safe and comfortable. SoCal Detox uses a "gradual taper" approach that can allow you to wean off your abused substance. You will also be given special medications like Suboxone to help with withdrawal symptoms.
Each client is also get their own pain management routine that will consist of non-addictive medications, IV sessions, and nutritional interventions. While this is happening the staff at SoCal Detox Center will evaluate you, looking out for any physical, medical or mental issues.
SoCal Detox Center accepts Cigna, United Healthcare and Health Net insurance.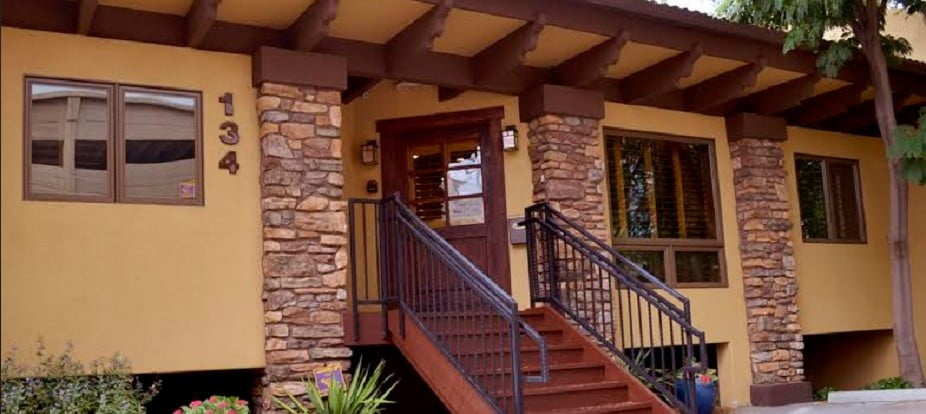 Dr. Patrick Gallus has created an exclusive detox method by taking a deeper look. His methods have worked so well that he was able to build two locations in Arizona in Prescott and Scottsdale and one in Sugar Land, Texas.
Their Scottsdale location has a wonderful staff that makes it their priority to get you through your detox cycle as easy as possible. Gallus Detox only hires board certified physicians, ICU-level registered Nurses and medical care technicians.
Many of these individuals have backgrounds in critical and intensive care units, giving them vast experience helping clients. Each client gets their own room with Wi-Fi, HDTV and personal massages.
In their compassionate environment, Dr. Gallus and his staff offer detox programs for many different prescription drugs including: opiate detox, benzodiazepine detox and methadone detox. Most of the detox plans given to each client include:
A physical
Psychological and social assessments
A personalized treatment plan with IV medication to help with withdrawal symptoms
Nurse monitored cardiac telemetry
Special attention to assure comfort
One of the best ways to keep comfortable during detoxification is to stay hydrated, which is why Gallus Detox puts a huge emphasis on IV therapy. When you are well-hydrated your body's organs and cells function better. This will help your body start to feel normal sooner after you try to kick your addiction of prescription drugs. In some cases, you can also be given special medication to help with pain through the IV.
Quick Info About Benzodiazepines
Benzodiazepines can be defined as any class of heterocyclic organic compounds.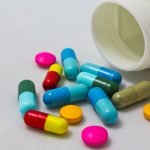 Some of the most common are Librium, Valium, Xanax, Serax, Niravam and Dalmane. Many people take to these drugs to help with depression, anxiety and sleep loss. But these prescription drugs are commonly abused. People who take them to get some sleep end up developing a chemical dependency to these substances.
The National Center for Biotechnology for Biotechnology Information reported that in 2008, about 5.2 percent of US adults ages 18-80 used Benzodiazepines. That same report concluded that Benzodiazepine use as twice as prevalent in women compared to men.
Growth of Prescription Drug Abuse
In 2009, NIDA found out that 7 million Americans used prescription drugs for nonmedical reasons within the past month. That was more than the number of reported cocaine, heroin and inhalants use. In that same 2009 study, NIDA also reported that 2.2 million Americans tried pain killers for the first time. Again, for nonmedical reasons.
Compare that the 2.4 million people who tried marijuana for the first time, you can easily see the staggering numbers of prescription drug abuse. Prescription drug abuse numbers have only been rising since the early 1990's.
The Substance Abuse and Mental Health Services Administration (SAMHSA) held a survey in 2014 and determined that the rate of current nonmedical use for prescription drugs was 2.6 percent in men and 2.3 percent in women. But looking at a younger demographic, they found that different between boys and girls ages 15 to 17 had a huge difference at 45 percent for girls and 31 percent for boys.
Opioids Can Lead You Down a Dark Path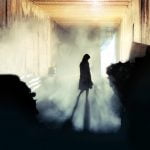 Opioids are usually given to patients for moderate to extreme pain. The most well-known opioids would probably be Hydrocodone and Oxycodone. These are powerful drugs that can make anyone feel good.
While this is a positive thing if you are just getting out of surgery or recovering from a broken bone, but if you are abusing opioids to get loaded, you are going down a slippery slope.
The term "gateway drug," usually gets thrown around to high school-aged kids in a marijuana discussion. But the talking point of gateway drugs should not just be limited to marijuana. Opioids are dangerous drugs to abuse that can lead to towards street drugs such as heroin and cocaine. Prescription opioids can give the user the same effects as heroin does, but heroin get give you the high you are looking for at a faster rate.
Heroin Addiction From Opioid Prescritpions
It can probably be said that every heroin addict at one point in their life or another, probably said, "I will never use heroin." The issue is many people start abusing opioids not thinking anything of it, but when they lose access or can no longer avoid these prescription drugs, heroin is lurking as a cheaper and stronger alternative.
Heroin use is on the rise in our country and with the overflow of prescriptions that are being written by doctors and disrupted by pharmacies, it does not look like it is going to slow down anytime soon. NIDA released that there were 2,789 fatal heroin overdoses in 2010. That is nearly a 50 percent increase from previous years.
Heroin addiction can put you down to the lowest of lows in life. Not only will your mental and physical health diminish at a rapid rate, but there is a greater chance that you can get HIV, Hepatitis C and other diseases that can spread via sex or sharing needles.
You might think that you are being safer because your opioids are being given to you by medical professionals, but make sure you are watching your dosage and length of use. Constantly check in with your doctor about how long and how much you should be taking. Heroin addiction is not a beast that you want to reckon with.
Mixing Prescription Drugs with Alcohol
If not taken correctly, prescription drugs can pose as a threat. For some prescription drugs, most notably the ones that are abused with no medical purpose, are extremely dangerous to mix with alcohol. It is common for people who abuse Percocet and OxyContin to do so while enjoying adult beverages. It might make the high feel better, but might strengthen your addiction.
The most common symptoms of drinking while taking medications is puking, drowsiness, fainting and loss of coordination. Alcohol can also make the drug you are taking less effective, meaning if you are taking it for recreational use then there is a good chance you will just down more trying to reach your high point.
Some popular abused drugs have extreme risks if mixed with alcohol. For example, if you consume alcohol with Xanax you increase your chances of overdose. There is also a chance you will have trouble breathing and memory problems. If your prescription drug of choice is Soma you are at risk of all those symptoms all with increased risk of having a seizure.
Also, getting crossfaded will make you view getting drunk differently. Again, if you mix alcohol with some prescription drugs, you will need more and more of it to get the same feeling. Upping the game each time you try to get loaded, will only put in an endless cycle of substance abuse that will become harder and harder to kick.
Prescription Pill Safety at Home
One of the reasons prescription drug abuse is on the rise is because of the access. In most cases it is easier, and sometimes more legal, to get prescription drugs.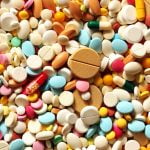 Every home in America has at least one cabinet full of pills, creams and liquids in case someone is in pain or feeling ill. Very few people think twice about letting everyone in the household have access to all of the available medications.
The National Center for Biotechnology Information (NCBI) conducted a study including 40 parents. 31 of those parents reported to keeping at least one prescription drug at home that could be used for nonmedical reasons. 14 of these parents had pain relievers. With such a high number, it is not rare that most people who abuse prescription drugs do so starting at home.
If you have prescription drugs in your home that can be used for recreation or any other reason from the one they are prescribed for, then take extra efforts to keep them out of the hands of anyone who might tempted to use them. Try to keep a count of each drug and monitor who has access to them.
Drug Abuse Signs and Symptoms
There are some common signs and symptoms of prescription drug abuse. If you take notice of these symptoms in yourself or a loved one, then you will have to act soon before their problem gets out of hand.
Signs in Opioids include: Constipation, nausea, slowed breathing, drowsiness, poor coordination and confusion.
Signs in sedatives and anti-anxiety medications include: Drowsiness, confusion, slurred speech, poor concentration, dizziness and memory problems.
Symptoms regarding stimulants include: Reduced appetite, agitation, high body temperatures, high blood pressure, irregular heartbeat and anxiety.
Detox Centers Provide Hope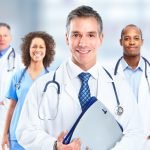 Many people who suffer from a substance abuse problem think that there is no point into seeking professional help because they are in too deep with their addiction. But that is not true. There is always hope, even if you have tried before. Recovery from addiction best begins with finding one of the best detox centers near you.
Sometimes it takes more than one rehab stint, more than one intervention and more than one bad day to realize that getting clean is the best possible outcome for you. As long as you are willing to put the time and effort into bettering yourself then you have a chance to fight back against your addiction.
There are only three ways to end an addiction: clean up, locked up or death. Cleaning up in detox and rehab, getting arrested in put in prison or dying are the only three ways your addiction will leave you alone. Getting clean seems like the most logical choice.
So, if you are sick and tired of being sick and tired then now is the time to look into detox centers for assisted withdrawal. All three of these places will take the time to help you map out the best course of action for you regarding your addiction. All you have to do is call.