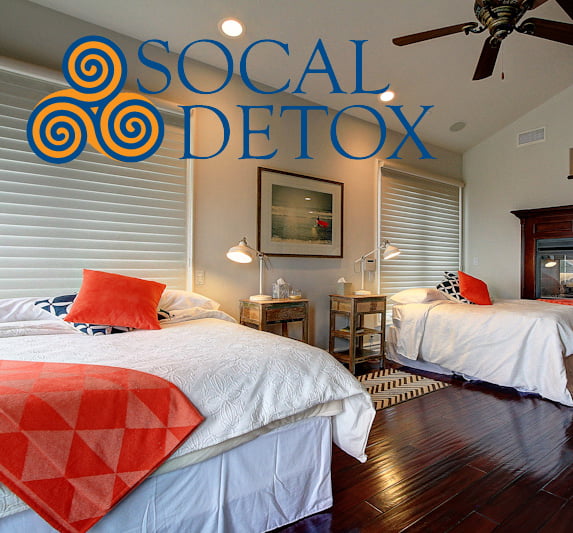 SoCal Detox
, San Clemente CA, 92672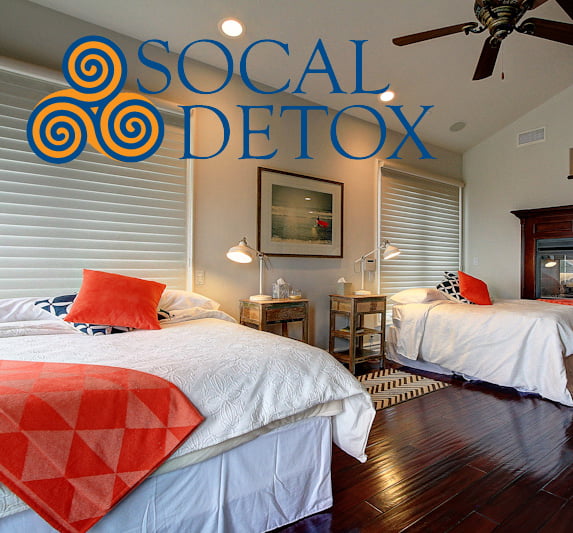 Description
Drug and alcohol withdrawal can certainly be a very painful process. Countless neural and hormonal systems are effected by substance abuse, then when that substance subsides, these systems are tossed into disorder. Many people are not aware that detox from an addictive substance has many potentially life-threatening effects. Consequences of withdrawal from drugs and alcohol may include but are not limited to excessive worry and anxiety, headaches, shakiness, seizures, and more. The patient's blood pressure may increase or become at risk, he/she could perhaps sweat excessively or develop tremors. Extreme nausea and physical pain is typically very common. If you are experiencing any of these withdrawal symptoms when you stop using or simply cannot stop yourself from using, effecting your work, family and relationships, you most likely need a professional detox and treatment facility.Today's addiction specialists such as SoCal Detox, have pharmacological tools at their disposal that can ease the pain and suffering of addicts, and help prevent relapses. Having experience with detox and rehabilitation with all drugs including, alcohol, ambien, benzodizaepines, heroin, methadone, methamphetamine, opiates, oxycodone/oxycotin, pain killers, prozac, xanax and more, SoCal Detox is the first name in drug and alcohol detox.
Reviews
2020-04-03 19:07:24
This place is awesome! I went threw a gnarly methadone detox for a little over 4 weeks and I have to say if it wasn't for the staff I dont know where I'd be today. The house itself is amazing, kept clean. The staff really does care and the doctors here approach your medical detox very appropriately. I could have asked for a better place to detox. Thankyou So-Cal Detox ! You guys change lives!
2020-04-03 19:07:34
I was a client at SoCal Detox from June 3 - July 3, 2018. I lost grip on my life and decided it was time I get it back. I am from Tennessee so I searched for a facility that met my needs and was led to SoCal. From the moment I inquired I was met with compassion and professionalism by Cindy, the admissions director. She called and spoke with my father and answered all the questions we had and I was on a plane within two days. They allowed me to work from the location (I work from home) but I decided to focus on my recovery and not actually work, and I'm glad I did. This was my first time at a rehab and I could not have chose anything better. I never had any discomfort while at SoCal and the staff were my friends. I developed great relationships with them and the clients. We went out everyday and enjoyed the BEAUTIFUL beaches and parks. The counselors and staff really had a level of empathy that is needed in recovery because many of them had been down the road of addiction before. The house was amazing and had views of the ocean from every corner. This is one of those situations where it is actually better in person than in the beautiful pictures. They do it no justice. SoCal will work with your insurance to make sure cost is not a factor in your recovery. They have payment plans to fit every situation. If I were to ever need help again with an addiction I would only contact SoCal Detox. Thank you so much for giving me back my life I had lost for 10 years. I would often wonder how long it would take to feel "normal" again and I had no idea I would feel this good 4 months after leaving. You all saved my life.
2020-04-03 19:07:46
I have been to multiple detox and treatment centers and I have to say that SoCal Detox and Ocean Ranch Recovery have the most caring and supportive staff. They literally saved my life. A couple months after discharging from Ocean Ranch I had a slip and they were the first ones I called for help. Going anywhere else didn't cross my mind because I knew I would get the care and support I needed here. I recommend SoCal Detox and Ocean Ranch Recovery to anyone that is serious about changing their life!
2020-04-03 19:07:57
Came here last minute after relapsing in another treatment center in san Clemente...this place is totally focused on getting you clean and staying that way. The house is absolutely breathtaking but it's the staff there that made it so comforting. Id highly recommend coming to this detox program to stabilize then go with what they recommend for you afterward for treatment. I truly want to thank this facility and staff for all they did for me. Thanks guys!
2020-04-03 19:08:12
I was a resident at SoCal Detox as well as Ocean Ranch and this program saved my life. I have been to multiple treatment centers in my journey of trying to get clean and none of them felt like home except these facilities. I was a chronic relapser and could not stay sober to save my life until i completed treatment at Ocean Ranch. The staff cares about and is genuinely loving to each client. They helped my recovery so much that i now work for them and help others for a living. I finally have my life back thanks to this company.
2020-04-03 19:08:23
In April of 2014, I made a step to get help for my addiction. SOCAL was my first stop in recovery. They heled me through detox and found the perfect recovery center for me to continue the process. Counselors, doctors were with me every step of the way..Thankful for such a great group of people
2020-04-03 19:10:20
I have been with Ocean Ranch Recovery for 5 weeks.It has been a very pleasant experience so far.The staff are friendly.The location and the furnishings are clean and well taken care of.The groups are fun and engaging.I will recommend it to others.
2020-04-03 19:10:30
My name is Mackenzie and I have over a year clean thanks to the support, guidance and clinical care of Socal Detox. I came here broken with no idea what to do. The staff provided me with counseling , therapy , and several groups that helped me to build coping skills to prepare me to become a functioning , self suffiecient woman. This facility provided excellent meals prepared by a lovely chef. This is the best client care coordination I have ever experienced! Thank you so much Socal , you guys saved my life.
2020-04-03 19:10:39
This place was the beginning point of saving my life. The staff is phenomenal and the hands on approach with smaller groups was the key for me