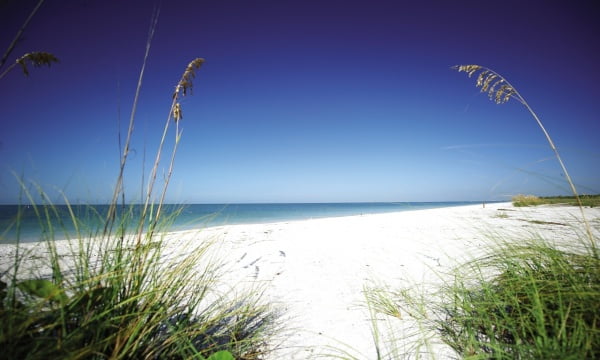 New Fort Myers, Florida Addiction Treatment Center Unwelcome
Picture this: An expanse of green spread over five acres. The sea of grass only marred by three beautifully designed buildings. A pond is situated in the back and adds a sense of serenity to the abandoned land. If you listen closely, you can almost hear the faint flutter of butterfly wings coming from the garden.
Sounds like paradise, does it not? To some members of the Principia Community in Fort Myers Florida, it could be the start of their nightmare.
This land has been bought by a drug and alcohol rehabilitation center and is set on adding 70 new bodies to the community, all addicts in treatment.
Already the community has made an attempt to stop the rezoning of this property. Lee County Sheriff Mike Scott and been a firm advocate for leaving the property as is and mandating the center to move locations.
"This is a bad location because of the schools, churches, because of the residential."
I find many flaws in this statement as I have had the privilege of working closely with healthcare professionals in charge of Inpatient treatment centers. Many of them agree that having the patients build normal lives, centered on normal activities help in the recovery of the addicts. The managers of such facilities focus on building normal interactions among each of the patients and begin to reintegrate them into society. Who's to say that those churches couldn't lead a patient to a spiritual recovery or offering them a sense of stability that drugs and alcohol have taken out of their life.
Scott has already made strong advances by writing letters to each of the county commissioners, personally, and encouraging caution. Caution is not something Tom Mouracade can afford. An advocate in favor of the facility has been involved in all of the backlash from the community. They have gone through all the legal route in obtaining the rights to this place.
"There is nothing in the law which preludes our facility from being on this cite."
He has even gone as far as to agree to make restrictions regarding how to facility is ran and patients that are admitted into the facility itself.
"What this facility would never do is offender rehabilitation or be an alternative to prison terms."
Along with Sheriff Scott, neighbors have also taken up their torches as well. Concerned neighbor, Owieta Post hosted a meeting on Thursday to oppose the rezoning of the area.
"They say they can't get out, yes they can…they can bring friends in there and people and bring drugs in."
I wish that more people who do research regarding the ins and outs of rehab centers. Many centers prevent any outsiders from coming into inpatient treatment centers. Mostly because it's a contained world for these people and they have created a place just for themselves. Even when the people have to leave, they are driven everywhere they need to go. Family meetings are held at an outside center. Everything is controlled. Of course, not everything can be closely monitored. But the managers of such houses pride themselves in providing a safe and stable environment for patients to live.
Luckily, Mouracade is not alone. He has been given a recommendation by the Lee County Hearing Examiner for the go ahead. Which is a dream come true because he had immediately fallen in love with the architecture of the building and new that it had to be a center.
"There are 12 arches here which matches to the 12 steps of recovery, I knew immediately it was the exact right place for our facility."
The final decision will be made in June 5th but that hasn't stopped Scott from getting his last words in. Scott, was not able to attend the meeting but aired a small radio spread funded by the Political Action Committee.
"Today I'm speaking out against the location of a proposed 75-Bed drug and alcohol treatment center."