Carrie Fisher Dies from Addiction and Mental Illness
The iconic American actress, author and screenwriter, Carrie Fisher died late December of 2016, at age 60. Fisher was best known for her role as a Star Wars Icon, Princess Leia Organa. Her unexpected death resulted from a life of drug abuse and health related complications.
On December 23 Fisher was rushed to the Ronald Reagan UCLA Hospital after going into cardiac arrest on a Los Angeles bound flight from London.
"Ms. Fisher suffered what appeared to be a cardiac arrest on the airplane accompanied by vomiting and with a history of sleep apnea."

-Autopsy Report, PEOPLE
CPR was performed on-board by a medic until paramedics arrived to transport her to the hospital. Upon arrival to the Hospital, Fisher was put on a ventilator and stabilized. Four days later, she experienced a second massive heart attack. Fisher was pronounced dead on December 27, 2016.
Toxicology Report Indicates Drug Abuse
Nearly 6 months following her unexpected death, Fisher's toxicology reports were revealed. The Los Angeles County Coroner's office revealed reports indicating that Fisher had several substances in her system at the time of the incident.
The toxicology review confirmed evidence of Methadone, Alcohol, Cocaine, MDMA and Opiates being in her system when she was rushed to the hospital on the 23rd. According to the autopsy, Cocaine consumption must have taken place within 72 hours prior to Fisher suffering Cardiac arrest.
"Based on the available toxicological information, we cannot establish the significance of the multiple substances that were detected in Ms. Fisher's blood and tissue, with regard to the cause of death."

– Toxicology Report, PEOPLE
It is also suggested that Heroin exposure may have been involved. However, pinpointing the exact dosage and time of exposure has not been possible, so confirmation of its significance is difficult.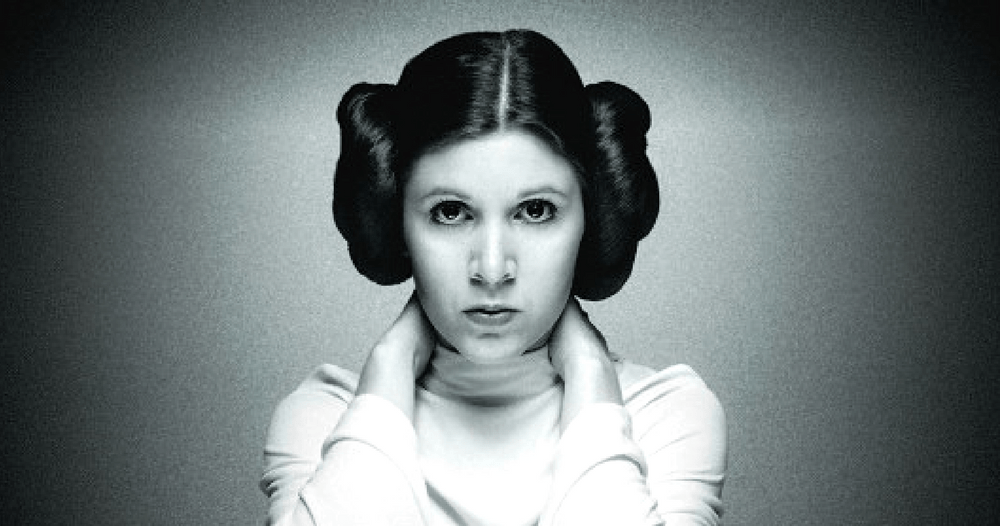 Born into Stardom
Carrie Fisher was born in Burbank, California on October 21, 1956. Her childhood was unique, as she was the daughter of two superstars from the 50s.
She was the daughter of actress Debbie Reynolds and the singer Eddie Fisher. When Fisher was two years old, her parents divorced. Growing up, she endured both her father's issues with drug abuse and her mother's amply publicized divorces.
"He's a little shell shocked from 13 years of doing speed, but he's real friendly."

-Carrie Fisher told of Eddie in 1980, PEOPLE
When she was young, Fisher discovered an interest in writing as well as poetry and books. As she grew older, Fisher decided to step into the spotlight, following the footsteps of her parents.
Princess Leia – Star Wars Icon
In 1977, at the age of 19, Fisher dropped out of school for the lead role as Princess Leia in the George Lucas-directed science-fiction classic, Star Wars.
"In Star Wars, she was our great and powerful princess — feisty, wise and full of hope in a role that was more difficult than most people might think."

– George Lucas, Rolling Stones
According to Rolling Stones, Fisher had been involved in heavy drugs before the filming of Star Wars. She admitted openly without shame, substance abuse of Cocaine and prescription drugs during the filming of The Empire Strike Back. Back in 2001, when addressing the subject, Fisher stated that drugs made her feel normal.
"Drugs made me feel normal."

– Carrie Fisher, Rolling Stones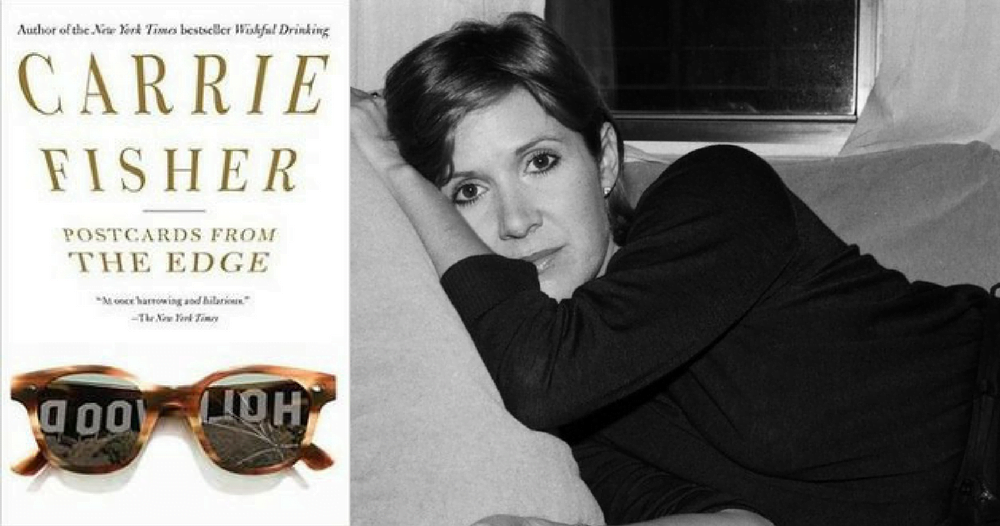 Fisher's 47-Year Battle with Addiction
In 1969, at the age of 13, Fisher was acquainted with Marijuana. In 1987, Fisher's first semi-autobiographical novel, Postcards from the Edge, was published and released to the public.  In her bestselling novel, Fisher talked a lot about drug addiction and abusing drugs like Painkillers, Cocaine and LSD.
In her novel, she also talked about how she got into trouble every time she did drugs. She often experienced feelings of self-hate and would psychologically beat herself up. Prior to the writing the novel, Fisher experienced a near fatal drug overdose.
"I couldn't stop, or stay stopped. It was never my fantasy to have a drug problem."

– Carrie Fisher, Postcards from the Edge
The overdose drove her to seeking help and getting treatment for her co-occurring disorders. Soon after treatment, she relapsed and struggled to maintain a stable recovery. In addition to treatment, Fisher began attending 12-step meetings where she found much comfort.
During an interview Fisher had with Rolling Stones magazine, she was asked what advice she wished someone has given her at the age of 19. Fisher's stated, "It was advice I couldn't take 'Don't get loaded your whole fucking life.' and I did get loaded my whole fucking life. You have to learn, and unfortunately it takes a lot of lessons for some of us to get it right."
Over the course of her career, she was astonishingly honest and open about her experience living with co-occurring disorders.  Fisher was troubled with mental illness that involved not only drug abuse but a diagnosis of bipolar disorder.
Life with Bipolar Disorder
Fisher received her diagnosis of Bipolar Disorder in 1985. For many years, she managed her disorder with electroconvulsive therapy and medication.
"My illness took hold when I was 14 or 15 years old — my father had it too."

– Carrie Fisher, PEOPLE
According to PEOPLE, throughout her years of living with Bipolar disorder, Fisher did a lot of writing on the subject, which helped her "make light of it" and be more comfortable with talking about it.
Although Fisher coped with her illness by making it humorous and light hearted, she did not ignore it's heavy and impactful presence. Fisher established a confident and shameless voice in advocating for the face and stigma surrounding mental health.
"Having had this illness my entire life, I accommodated it by developing a very big personality."
Fishers confidence and transparency about how her mental health affected her life, is at the very least inspiring and definitely noteworthy.
Her Impact and Advocacy
Carrie Fisher was not only an iconic film actress, she was a mother, a daughter, a sister and a friend of many. After the release of the medical examiner's report, her daughter, Billie Lourd made statements to PEOPLE about Fisher's life-long battle with her mental illness and drug addiction.
"My mom battled drug addiction and mental illness her entire life. She ultimately died of it. She was purposefully open in all of her work about the social stigmas surrounding these diseases."

– Billy Lourd, PEOPLE
Fisher was also a writer who endured life-long obstacles with her own mental health and addiction issues. This Hollywood star, was beyond courageous to broadcast her personal struggles to the media in hopes to help others with the same difficulties.
Whether Fisher understood how her transparency and vulnerability positively impacted her fans and followers is unknown, but she certainly deserves an honorable acknowledgement. It is rare to meet individuals who openly admit to their faults and defects of character, however Fisher was quite the exception.
The significance of publicizing her difficulties with drugs, alcohol and mental health may likely be seen in hundreds of lives. To know that you are not alone, can be the difference between life and death. Understanding that we are not alone, brings about an internal peace that is too often unfound and unknown.