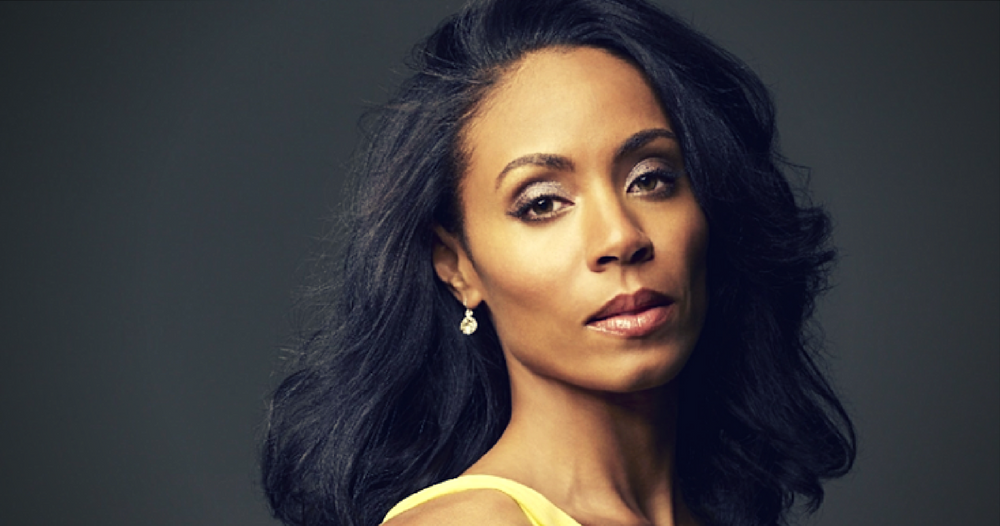 Jada Pinkett Smith: 20-Years Sober and Healing
Jada Pinkett Smith's Life and Sobriety
Hollywood Celebrity, Jada Pinkett Smith, hasn't always lived a life of glamour and fortune. As a woman of humility, she has kept no secrets about her past, from getting sober and overcoming Alcoholism, to what it was like for her growing up in Baltimore, Maryland.
"The people you love the most will inevitably devastate you. But do not fret. You are simply being given the opportunity to know what it means to truly love. "

– Jada Pinkett Smith, Facebook 2017
Interviewing with ABC News, this American actress openly shares about her childhood and how she felt living within a "war zone" of drug addiction and poverty.
Today, Pinkett is 45 and a multi-million-dollar actress well- known for her ability to tackle challenges head-on with grace and confidence.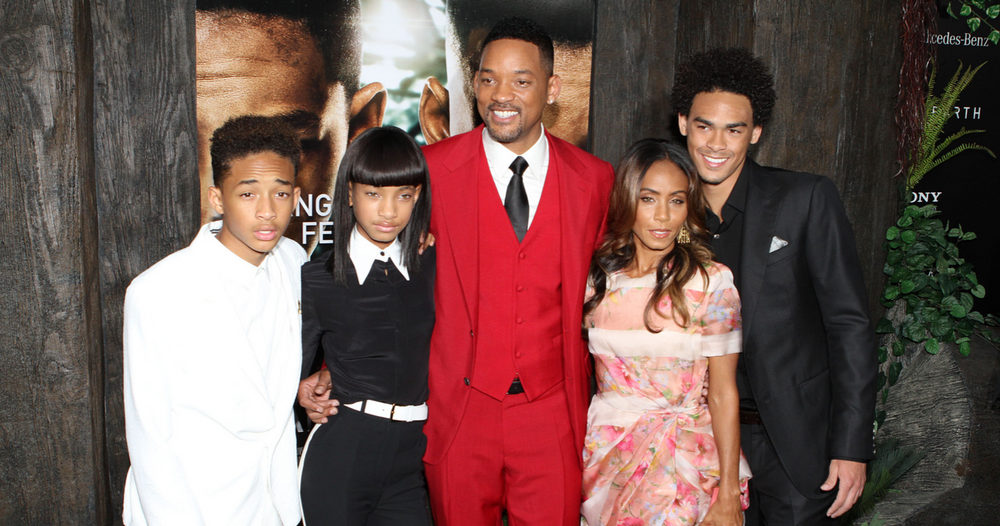 Addiction Roots in the Family
Being raised by her grandmother and drug-addicted mother, Pinkett faced the encumbrance of the world and was forced to grow up quick.
"I grew up in a drug-infested neighborhood where you walk out each day and you just hope that you make it. I came from a war zone… There was a possibility that I wouldn't make it past 21—that was the reality.

– Jada Pinkett Smith, ABC
Pinkett's mother became pregnant with her at a young age. When she was born, Pinkett and her mother were living in Baltimore, amidst the Crack-Cocaine epidemic. It wasn't long before her mother started using drugs and became addicted.
"Oh man, I wonder what I'm going to eat tonight because there's no food here. How am I going to get to school? And is my mom going to be okay today? Will this be one more day she survives her addiction?' That's the kind of stuff I had to think about at 11."
As a teenager, attending Baltimore School of the Arts, she aspired to be an actress. Pinkett's acting career began in 1990 and it wasn't long before she got her big break.
In 1991, Pinkett landed her first major role on a sitcom, A Different World, a Cosby show spin-off. From a young age, Pinkett's efforts and dreams of becoming an actress, jolted her into the spotlight, where she remains to this day.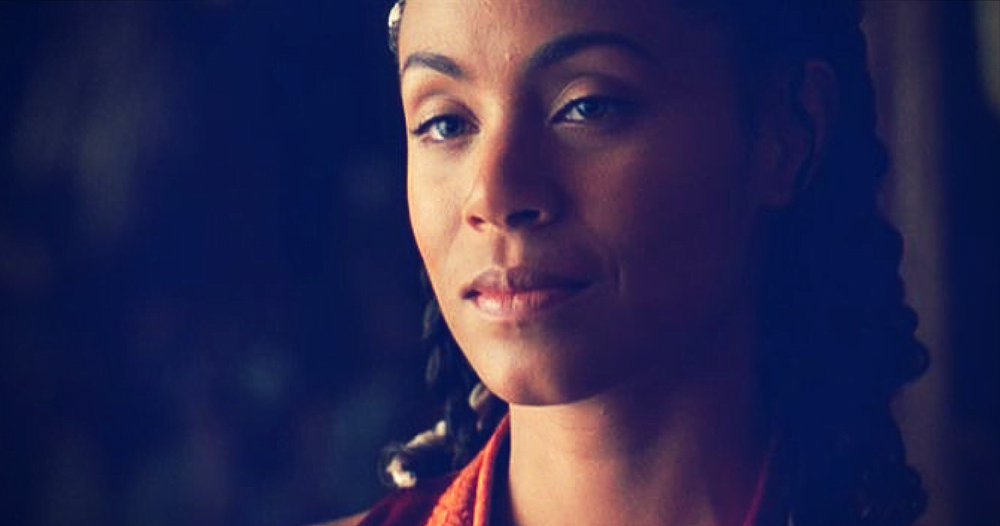 Jada Pinkett's 20-Year Sobriety Milestone
Pinkett endured great hardships from her mother's Alcoholism and drug addiction during childhood. Having negated the fact that addiction ran in the family, Pinkett never thought to say no to a drink.
As time passed, Pinkett began to find herself consuming a significant amount of Alcohol nightly and often did so alone. At 33, Pinkett realized she had a drinking problem and that her abuse of Alcohol had to stop.
"I found myself drinking two bottles of wine on the couch and I said, 'Jada, I think we've got a problem here.' I had problems with alcohol and I really had to get in contact with the pain, whatever that is, and then I had to get some other tools in how to deal with the pain. From that day on I went cold turkey…"

– Jada Pinkett Smith, Contact Music 2005
In a publicly posted letter to a friend in recovery from Alcohol abuse. Pinkett writes about how she has learned a lot while sober and in recovery.
"I've learned that recovery isn't just for those suffering from substance abuse, but that recovery is about recovering from our traumas, abuse, neglect, abandonment, lack of self-worth, disappointments, failed relationships, the loss of loved ones and so on…"

– Jada Pinkett Smith, Facebook 2014
Fortunately, Pinkett found the willingness to get sober and took hold of her Alcoholism before it claimed her life.
Reaching an all-time low with Alcohol ignited a passionate fire in Pinkett; resulting in her strong advocacy for recovery ever since. As of 2017, Jada Pinkett Smith marks a 20-year milestone of sobriety from Alcohol.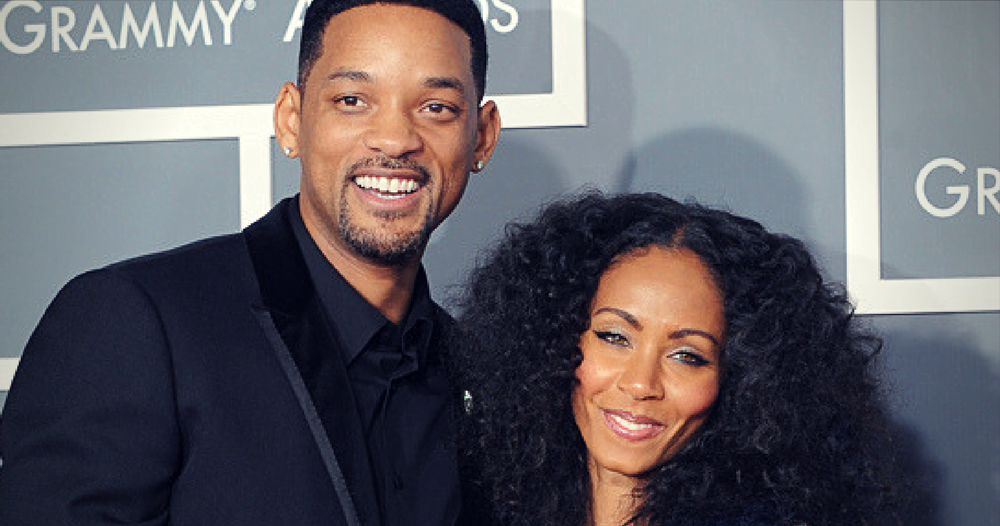 Mr. And Mrs. Smith – A Happy Life
Today, Jada Pinkett Smith is in a successful marriage with Hollywood icon, Will Smith. Pinkett met Will when she auditioned for the cast of the hit television show, The Fresh Prince of Bel-Air in the 90s.
'Will scooped me up, brushed me off, and said, "There's a diamond somewhere under here."'

-Jada Pinkett Smith, Redbook
The couple married in 1997 on New Year's Eve, where they have had two children, Jaden and Willow Smith.
Over the course of her journey, Pinkett has gained much wisdom and taken on a different perspective of life's difficulties. When Redbook Magazine asked how she manages to always be so upbeat and optimistic, Pinkett's response is a direct reflection of her past.
"I've been through a lot of pain, and that is not how I want to live my life. I went through a time where there were lots of drugs and alcohol, and really, I was on the brink of death…"
During the interview, Pinkett talks about how she always knew life had something better for her, however she faced uncertainty and a lack of desire to put in the effort.
'When Will came along, I had a reason…'
Throughout the years, Pinkett transformed the pain and heart-break she experienced as a kid, into motivation and a drive to succeed. Despite her troubled childhood, baring witness to the tragedies of the Crack-Cocaine epidemic, Pinkett stands in love and truth.
To this day, Pinkett claims that she still battles with the demons of her past, but she has learned to let go of self-defeating resentments. It takes a bold, ruthless woman to accept life's darkest moments as is and to heed the valuable lessons that accompany the pain we experience.