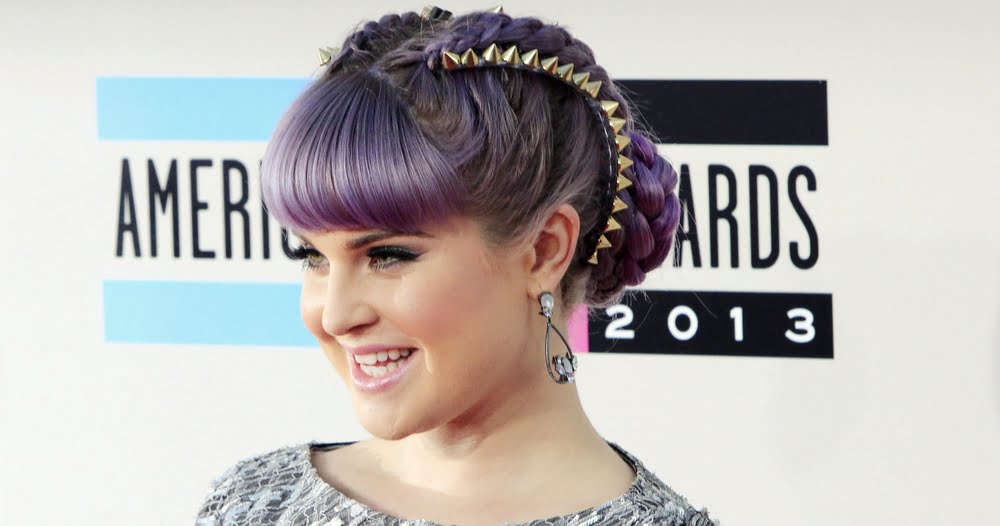 Kelly Osbourne: From Addiction to Lyme Disease
Painkiller Prescription Turns to Addiction
It is no secret that Kelly Osbourne speaks openly about her dark past with drug addiction. Throughout the years, she has overcome an array of fatal challenges being faced with the disease of addiction.
As the daughter of Black Sabbath's lead singer and famous rock-icon, Ozzy Osbourne, Kelly was exposed to drugs, you could say, from day one.
This 32-year-old British celebrity has certainly lived life to the fullest through pain, struggle and victory.
At age 13, Kelly's tonsils were removed and she was prescribed liquid Vicodin, a Painkiller. Growing up in Los Angeles, Kelly lived each day with overwhelming anxiety and depression.
"I found, when I take this, people like me… It became a confidence thing."

-Kelly Osbourne, People Magazine
Eventually, to numb the anxiety and depression, she turned to prescription pills, soon becoming addicted. For Kelly, Painkillers took away that never-ending feeling of inferiority and loneliness, the pills gave her a confidence she had yet to experience.
Drug Rehab to Recovery
By 17, Kelly was self-medicating with prescription pills. The drugs would help her feel okay and cope with the unidentified physical pain she experienced. After her first time going to drug rehab when she was 19, Kelly went through three more rehabs.
In 2009, something had finally struck a chord with her and she realized that no one was going to save her expect for herself. For Kelly, this was her turning point from drug addiction to a healthier life, a life in recovery.
"I realized only I could save myself."

-Kelly Osbourne, People Magazine
Kelly later discovered that her underlining cause of physical pain was due to undiagnosed Lyme disease. She contracted this disease through a tick bite that happened in the family's backyard of their England home in 2004.
For nearly a decade after the bite, Kelly experienced what she calls "traveling pain," including stomachaches to a sore throat. However, the pain did not stop her from getting sober and taking responsibility for her life.
TheThorazine Shuffle… in Recovery?
On March 7th of 2013, during the filming of E!'s Fashion Police, Kelly had a seizure. Soon after the incident she was diagnosed with Epilepsy. Per her diagnosis, doctors began to heavily medicate her. Kelly reached a point where she felt as if she had been turned into a zombie.
"You know in movies where a mental patient sits in a rocking chair in a cardigan and nightgown and stares at a wall all day? That was me."

-Kelly Osbourne, US Weekly
Even though Kelly is in recovery from drug addiction, doctors continuously shoveled prescription pills in her direction. From prescription Painkillers to Ambien, a Sedative prescribed for sleeping, Kelly felt she was drowning in medication.
"I had pills to deal with the anxiety that I was having from taking so many pills."

-Kelly Osbourne, US Weekly
Hitting her breaking point, Kelly had become to lethargic and medicated to speak. Laying out all her pills, which spread across the length of the counter, Kelly refused to continue living her life this way.
"I can't live like this anymore," I said. "I'm a vegetable."

– Kelly Osbourne, US Weekly
Solution Focused Alternative Medicine
Suspicious of what was wrong with her, Kelly did some research on her own. After multiple online symptom quizzes, the continuous reoccurring result was Lyme disease.
Kelly then turned in confidence to a familiar face: an alternative medicine practitioner, Philip Battiade. The alternative medicine treatment center for stem cell therapy was in Germany.
Initially, Kelly met Philip Battiade at infusion when her brother Jack was treated for Multiple Sclerosis. After assuring Battiade that she had not misused her prescription drugs for several years, she stated her concern of a possible Lyme disease.
For the first time, Kelly genuinely felt heard. The doctor took her concerns seriously and listened to what she had to say. After submitting tests, the results came back positive and Kelly was diagnosed with Stage III Neurological Lyme disease.
Of All Things, Why Keep Lyme a Secret?
Soon following her diagnosis, Kelly set out for Germany to receive much needed and proper treatment for the disease. The treatment center did not use antibiotics, instead, the treatment she received worked on building her immune system so her body could effectively fight off the disease on its own.
After only a two-week stay in treatment, Kelly began to have feelings and emotions again. Being in a prescription drug-induced fog for an extended amount of time she reports forgetting what it was like to experience happiness, sadness or even pain.
According to US Weekly Magazine, Kelly chose to stay silent about her battle with Lyme disease for a while.
Kelly's statements indicate that she kept quiet about her disease out of fear of Pharmaceutical companies. She feared them coming after her for the cure she discovered through stem cell therapy in Germany.
"People Will Know They're Not Alone"
Over the years, Kelly's struggle with family, prescription drug addiction and illness has helped her grow immensely. She has not only grown to trust her instincts, but her judgement, not so simply through trial and error.
Through resilience and perseverance, Kelly has come out on top, feeling healthier and happier than she ever has.
"I've learned to advocate for myself when it comes to my health, and I trust my intuition. If I think something is wrong, I refuse to let anyone dismiss it."

-Kelly Osbourne, US Weekly
Kelly Osbourne's memoir "There Is No F*cking Secret: Letters From a Badass Bitch" is scheduled for release on April 25. In her Memoir, she wants people to know that they are not alone.
After overcoming the depths of drug addiction and her fight against Lyme disease, Kelly has made quite a life for herself.  She is a fashion designer, television presenter, actress and singer-songwriter. Kelly Osbourne at the very least is inspirational.
This born-in-the-spotlight celebrity is a great example of what fighting stigma on drug addiction looks like. Kelly does this through transparency of her past challenges in life and with the disease of addiction.
Her main hope is that she will be able to reach someone in this chaotic world who feels alone and unheard. Today, with 8 years in recovery, Kelly displays no shame when telling her truth about addiction – her whole truth.
"I have to take every day as it comes...This is a disease. I was born with it. I'll die with it."

-Kelly Osbourne, People
Kelly Osbourne 2019
"I woke up this morning feeling overwhelmed with gratitude. I can't even put into words how much my life has changed over the last 2 years… To the friends and family that have supported me on this Journey thank you I love you all so much. If you are new to sobriety stick to it life really does get good."
– Instagram @kellyosbourne
On August 9th, celebrity Kelly Osbourne celebrated 2 years of sobriety. According to People magazine, Kelly talks about struggling to get sober after relapsing a few years back. Today, she expresses happiness having her 2 year sober anniversary. The star also speaks out to fans – encouraging people who are living with the disease of addiction.