On a Wednesday night in April 2016, Andrew Kornfield boarded a plane headed to Paisley Park where he expected to collect Prince and bring him back to his father's facility so that Prince could get treatment for an Opioid addiction. Instead, Kornfield and others walked into the estate to find the singer nonresponsive in his elevator.
Amidst the news that Prince died of an Opioid overdose, it is now stated that Prince's death was from an overdose of Fentanyl.
"Nothing can prepare a person to walk into such chaos and sadness" Kornfield later said.
A singer, songwriter, producer, gifted musician, and charismatic performer, Prince created music that has influenced a broad spectrum of populations across the globe.
He found international notoriety as each of the several albums he released in the 1980s obtained gold and platinum certifications and his unprecedented fashion sense was the cherry on top of an instinctual creativity, which fused together and later influenced several musical genres from New Wave to Progressive Rock to R&B.
Prince's Counterfeit Vicodin Leads to Opioid Overdose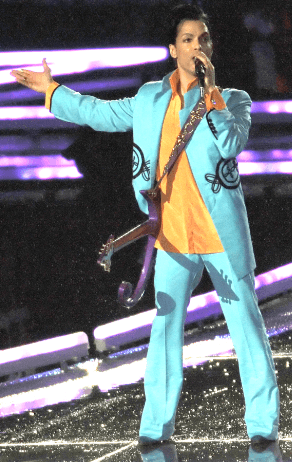 Prince commonly performed in high-heeled boots, which began to take its toll. He suffered from an injured hip and underwent surgery in 2008 to relieve his pain.
When the surgery was unsuccessful, he turned to Vicodin—a combination of the opiate Hydrocodone and acetaminophen in tablet form, which may have initiated the addiction, leading to the excessive surplus of Fentanyl found in his blood, liver, and stomach at the time of his death.
During the investigation, a search of Paisley Park revealed that Prince had numerous bottles of over-the-counter medications stored in multiple rooms throughout his home. After testing, it was learned that many of these pills were neither over-the-counter medications nor Vicodin—these pills were counterfeit Vicodin, containing a combination of Lidocaine, Fentanyl, or a mix of both.
Lidocaine is a local anesthetic used in dental procedures; Fentanyl is a sedating Opiate mostly used for severe pain relief after surgeries. Fentanyl induces a euphoric sensation similar to other opiates such as Hydrocodone (Vicodin) and Heroin. It's 500 times more powerful than Hydrocodone and is often used to make counterfeit prescription medications producing an increase in profit margins for manufacturers.
If one believes he is taking Vicodin but is, in fact, taking Fentanyl—such as what is believed to be true in Prince's case—the risk of ingesting a fatal quantity of Fentanyl is increased exponentially.
Prince Accidentally Overdosed on Synthetic Opioids
About 2 years after he was discovered unresponsive in his home it was announced by Mark Metz, the Carver County Attorney in the state of Minnesota that, "We have no direct evidence that a specific person provided the Fentanyl to Prince," and that the investigation produced no discovery of a "sinister motive, intent or conspiracy to murder Prince."
"The bottom line is we simply do not have sufficient evidence to charge anyone with a crime in relation to Prince's death," Metz said including that Prince had been in "significant pain for a number of years."
No one will be charged for Prince's death—there is no way to track where the drug came from. Manufacturers continue to sell counterfeit Vicodin on the black market, which likely translates to more deaths being attributed to inadvertent overdosing on synthetic Opioids.

Signs & Symptoms of a Fentanyl Overdose
The Center for Disease Control reports that the majority of deaths attributed to Fentanyl over a three-year period was due to pills obtained on the Black Market.
The Drug Enforcement Administration released a countrywide report in 2016 revealing that hundreds of thousands of fake prescription pill look-alikes have been smuggled into the American drug market over the last four years.
Because these look-alike pills often contain fatal doses of Fentanyl, it's critical to be able to recognize the symptoms of an overdose for anyone who uses Opiates recreationally or knows someone who does.
Following are typical signs that someone may be experiencing the effects of a Fentanyl overdose:
Confusion
Dizziness
Complications with speaking and walking
Sallow complexion
Blue lips and fingernails
Vomiting
Very small pupils
Seizures
Low blood pressure
Slow heartbeat
Drowsiness
Frequent fainting
Unresponsive
Labored breathing
Hypoventilation
Respiratory arrest
Coma
Death
If you or someone you know is experiencing these symptoms, call emergency services immediately. Rapid medical assistance could help to curtail lifelong ramifications and death.

Preventing a Fentanyl Overdose  
Madonna called Prince a true visionary, proclaiming like many others that he changed everything in music. Frank Ocean said that he was a vanguard and a genius. Countless lives have been moved by his art and his gift.
He was reportedly being escorted to a treatment facility on the day of his death. As it turns out, it was one day too late; the world lost an artist and a prodigy lost his life.
Fentanyl is potent and powerfully addictive. Withdrawals occur after a short period of use causing excessive sweating, agitation, watery eyes, chills, body aches, cramps, muscle weakness, vomiting or diarrhea, insomnia, anxiety, and increased heart rate.
A medical detox is recommended to begin the healing process that will enable abstinence from the substance, avoiding the risk of overdosing on Fentanyl.
A medically supervised detox ensures the highest possible level of comfort while the toxins left behind by Fentanyl leave the body. Carefully monitoring vital signs to safeguard the body from the dangerous effects of detoxing is critical during this stage of recovery as well.
Fentanyl abuse treatment immediately follows detox with a program of cognitive therapies specially tailored to the individual to uncover possible underlying conditions contributing to the addiction. Appropriate treatment of co-occurring disorders is crucial in a program that promotes long-term recovery.
Varied therapies are implemented to heal all facets of life—from accountability to nutrition—which helps the person recover skills lost through active addiction and learn new skills that can be used in a new lifestyle of recovery.
In treatment, the possibility of relapse outside the facility in early recovery is addressed with a meticulously constructed aftercare plan that acts as a safety net and support system in early recovery. These plans can include outpatient treatment, sober living, sober community involvement and more.
We strive to help you achieve long-term recovery and a life free of drugs and Alcohol because the only fail-proof way to prevent an overdose of Fentanyl is abstinence.
---
Get Help Now
"Prince's death is a tragic example that Opioid addiction and overdose deaths do not discriminate no matter the demographic," Metz said.
He pointed out that no one around Prince had knowledge of the "fake Vicodin" pills containing the synthetic Opioid. It's speculated that Prince was also unaware that he was taking counterfeit pills.
Fentanyl stole the life of a legend; don't let it do the same to you. Breaking the chains of addiction and taking your life back captures the genuine relief you're looking for.
Take the first step today and give us a call. We're here to help you get started.