We venerate celebrities for their talents and glamorous lifestyles, but we don't always see what's going on behind the curtain. The truth of the matter is that movies stars are under constant pressure, and are often vulnerable and have higher risks of substance abuse. For Jamie Lee Curtis addiction has been a challenge and this has been true more than once.
The 60 year-old actress has fallen victim to both alcohol and opioid addiction during her acting career. She's managed to overcome both addictions and become a shining light to those facing similar struggles.
A big part of understanding alcohol and drug addiction involves figuring out why it happens in the first place. Curtis' story can tell us a lot, as she's succumbed to addiction for environmental, circumstantial, and even genetic reasons. Below is a closer look at her story.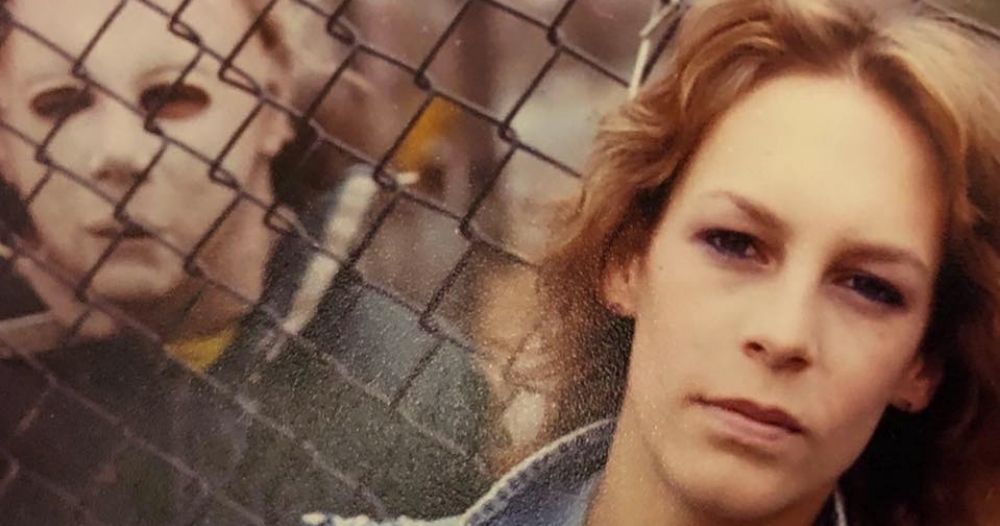 Facebook | @JamieLeeCurtis
Who is Jamie Lee Curtis?
Most people associate Curtis with the character Laurie Strode in the 1978 horror movie Halloween. This was her debut film and it led to a number of other roles in horror films over the next several years. It was also the beginning of her now 40-year career in Hollywood. The list of Jamie Lee Curtis movies and TV shows is extensive.
In addition to four sequels to Halloween, she's also acted in a number of highly-acclaimed comedies. She's won two BAFTAs, one for Best Supporting Actress in Trading Places and another for Best Actress in A Fish Called Wanda. Curtis also won a Golden Globe for her role in James Cameron's 1994 movie True Lies.
She's worked in television since the 1970s, appearing in notable shows such as Love Boat, NCIS, and New Girl. Curtis has also been the host of Saturday Night Live twice. She's been married to Christopher Guest since 1984. Her parents, Tony Curtis and Janet Leigh, were both famous Hollywood actors.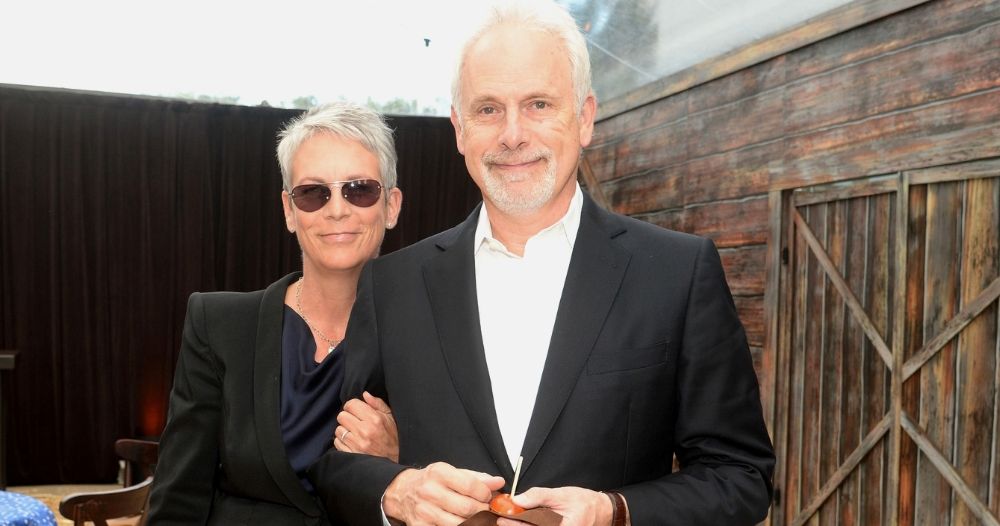 Country Living Magazine
Celebrity Alcohol and Drug Addiction
In 1962, Jamie Lee Curtis' parents divorced. In 1972, she moved from California to the east with her mother. She attended acting school and started stage acting in New York City. It was there that she got caught up in the exciting, yet stressful life of a celebrity.
Most of the time she was surrounded by older, more experienced actors who took her under their wing. This was great for her career but it came with a price. The reckless nature of the acting lifestyle soon took its toll.
Curtis started using cocaine and drinking Alcohol regularly. Though at the time, much of this substance abuse was recreational, over the years it became more frequent. Eventually, she became an alcoholic, which was the beginning of her ongoing battle with substance abuse. Although she quit drinking and maintained sobriety for many years, she succumbed to addiction again, this time with opioids.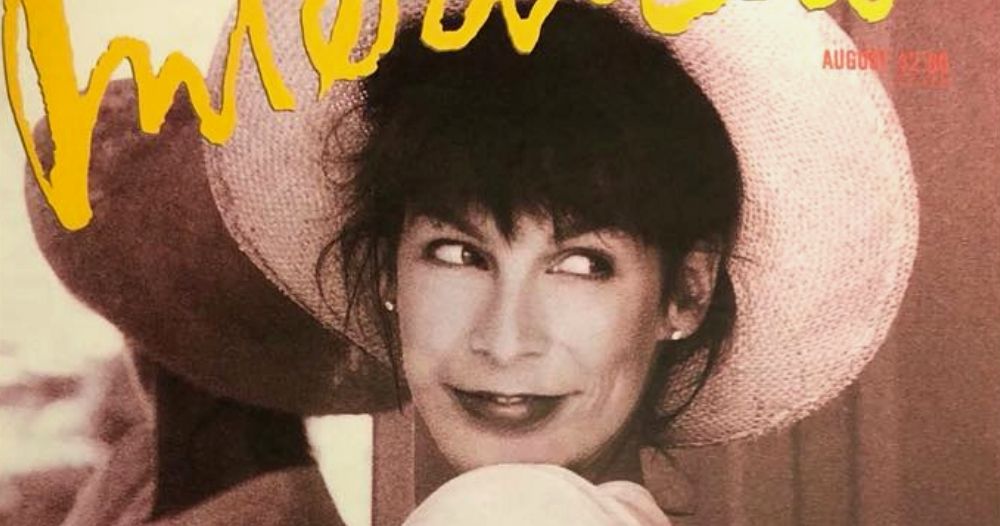 Facebook | @JamieLeeCurtis
Plastic Surgery to Painkiller Addiction
In 1989, Curtis underwent plastic surgery, something many celebrities do to maintain their appearance. After the surgery, she was prescribed painkillers. This triggered what was to become a 10-year addiction to opioids.
It would be 1998 before anyone read about a Jamie Lee Curtis opioid addiction. That's because she worked hard to keep it a secret from friends and family. Then in 1998, she decided to tell her sister about her dependence. It was then that she got help.
Her coming out about addiction came at a time when America was starting to see a sharp rise in opioid abuse. This increase hasn't stopped. In fact, according to the Centers for Disease Control and Prevention, the number of opioid overdose deaths in 2017 was six times higher than in 1999.
This is an issue that's plagued Hollywood for years. Celebrities with addiction to morphine and other opioids are rather common. Overdose deaths like those of Michael Jackson and Heath Ledger are a grim reminder of how dangerous these drugs are.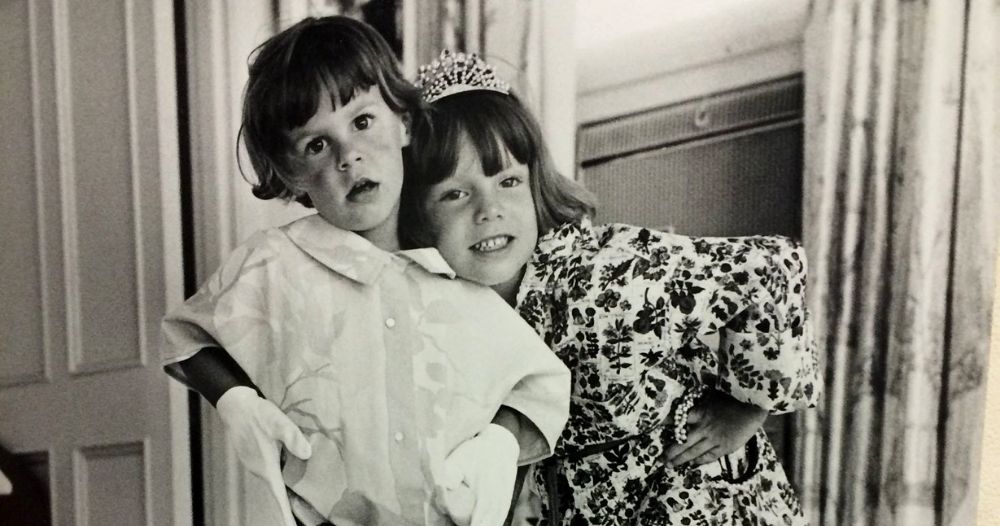 Facebook | @JamieLeeCurtis
Jamie Lee Curtis' Mom and Father
With Tony Curtis and Janet Leigh as her parents, Jamie was never a stranger to the celebrity lifestyle. Unfortunately, it often involved substance abuse, particularly on the part of her father.
Drinking and cocaine use became the norm for Tony Curtis after he and Janet Leigh divorced. This had a big impact on Jamie's life. She had to deal with the humiliation of her father getting arrested for drugs and eventually did drugs with him.
That's right, Curtis used cocaine with her father. Because he had alienated the entire family, this was her only way to bond with him. This type of influence likely had a big impact on her future addiction issues. In addition, there's plenty of evidence that points to genetics as a risk factor in potential substance abuse issues.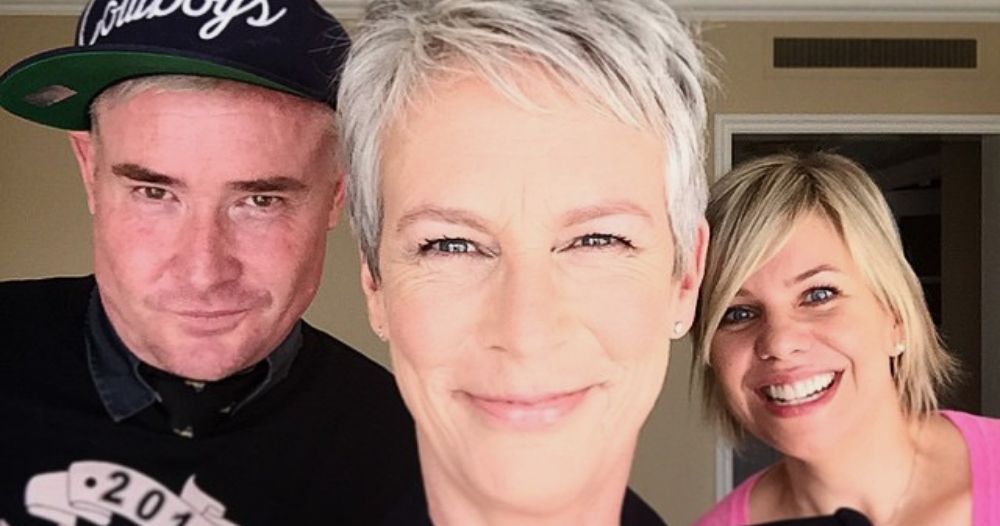 Facebook | @JamieLeeCurtis
Sober Jamie Lee Curtis
Jamie Lee Curtis overcoming opioid addiction all started when she confided in her sister about her 10-year dependency. Once she knew she had the full support of her family, she had the strength to seek treatment.
If you talk to Jamie Lee Curtis now, it's a very different story. She's now been sober for almost twenty years and has become an advocate for substance abuse recovery. In a People magazine article, Curtis says that "I am sober coming up 18 years and the beauty of spending a life as an alcohol and addict in recovery is that it is about service to others."
Reading about Jamie Lee Curtis and opioid addiction can be inspiring to those suffering through substance abuse issues of their own. However, getting inspired is only the first step. The next is seeking professional treatment from an inpatient facility.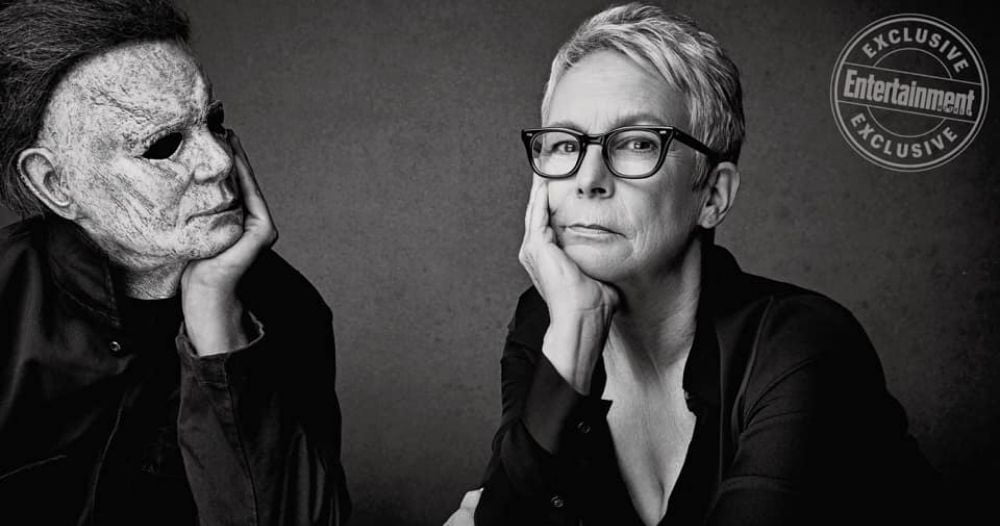 Facebook | @JamieLeeCurtis
Jamie Lee Curtis Now
After almost 20 years of sobriety, Curtis has gone back to her roots as the "queen of scream." If you read about Jamie Lee Curtis today, you'll be reading about the new Halloween movie directed by David Gordon Green. She's back playing Laurie Strode in a sequel to the original that came out 40 years ago.
For Jamie Lee Curtis 2018 was a success. But her bigger victory has been the one over addiction. She's proof that a person can overcome substance abuse and lead a fruitful life in recovery.
Sources:
https://www.cdc.gov/drugoverdose/epidemic/index.html
https://people.com/tv/jamie-lee-curtis-on-the-beauty-of-substance-abuse-recovery/