Alisan Porter – Introduces Struggle With Alcoholism
"Hi, I'm Alisan Porter, and I'm an alcoholic."
So begins a blog post by the former child star, Alisan Porter, best known for her role of Curly Sue in the 1991 John Hughes comedy. Now a contestant on the popular singing competition The Voice, she has been very open about her unique struggle with alcoholism and road to recovery.
Alisan Porter had her first taste of stardom at the young age of five when she competed on Star Search, becoming a five-time junior singing finalist. After that, she appeared in various movies and TV shows until she found her main claim to fame, Curly Sue. After finishing high-school, she went on stage in the Broadway productions of Footloose and A Chorus Line. Deciding that her true love was singing and not acting, she started two bands, The Raz and The Alisan Porter Project, before releasing her self-titled solo debut album in 2009. All was well. No big media scoops in the news, no TMZ stories. Yet, in 2014, she published a blog entitled "The Obligatory Child Star Gets Sober Mom Blog", in which she came forward about her struggles with alcoholism.
Alisan Porter's Road from Alcoholic to Recovery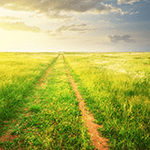 "I didn't have a crazy bottom where I became a stripper and wore my Broadway costumes and called myself 'Curly Suzanna.' I didn't suffer from a horrible heroin addiction leaving me stabbing needles in my arm in some dark alley nor did I drink till I completely blacked out for days in a row, but my story is my story, and it was enough for me to know that enough was enough."
It was while she was living in New York City that Alisan realized that her life was not going in the direction she wanted. She was unhappy, overwhelmed, and looking for a way out. She prayed, then called her mom, who helped her get into an alcoholic treatment program just a few days later. She stayed through it, and began going to meetings, working the 12-steps, and everything else she knew she had to do.
She has since married, had children, and has found her way back into the career she loves. Singing Blue Bayou on the blind auditions of this season of The Voice, she got all four chairs to turn, choosing renowned powerhouse Christina Aguilera as her coach. And she shows no signs of stopping there.
Alisan Porter's an Inspiration to Anyone Struggling with Alcoholism
Alisan's story is inspiring, it shows that everyone has a different rock-bottom. Even though those looking on couldn't see her struggle with alcohol externally, didn't mean that she wasn't suffering internally. She reached out to those around her for help, and was able to find it. Alisan Porter shows that no matter where you are, you can look within yourself and find the courage and determination to change your life. Recovery from alcoholism is within grasp, no matter who you are, what you have done, or where your life is. You can turn it around.
"Sobriety offered me everything I ever wanted and never got."