All too often beloved child stars simply vanish into a heartbreaking reality of childhood alcohol and drug addiction. Drew Barrymore's addiction started at a young age and her story of childhood trauma includes all the makings for a sordid tragedy. However, unlike many, she was able to change the ending and go on to inspire millions.
Many people, regardless of money and fame, are unable to get out of the cycle of abuse and drug addiction. Drew Barrymore's success at this proves that even those from truly difficult circumstances can change their lives for the better.
Drew Barrymore's Addiction – Born into Alcohol & Drug Abuse
Born into acting royalty, Barrymore was carried by her mother to auditions when she was an infant. Her parents were estranged and both struggled with alcohol and drug abuse.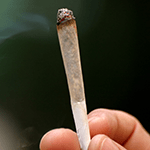 At the age of 7, she captured the audience's hearts in Steven Spielberg's ET: The Extraterrestrial. Her early success put her in the public eye, a monster that has destroyed many child stars.
"It was very excessive and wild and hedonistic," she said in describing her early years.
Raised by her mother and friends, whom she describes as hippies, Drew Barrymore was smoking cigarettes and drinking alcohol by age 9. Her first experience with drugs was with marijuana at age 11, which was given to her by a family friend. Just one year later she was trying cocaine. Her mother took her along to LA and NYC nightclubs, such as Studio 54, exposing Drew to a wide variety of drugs and alcohol.
At such a young age, children don't fully understand what they are doing or the consequences. Often, when drugs and Alcohol are normalized like this in childhood, addiction is more likely. It can be very difficult to break the habit. Addiction and substance abuse in young people can also delay normal brain development, often suppressing emotional maturity.
The partying took a tole on Drew, and her emotional and mental stability wavered in her teens.
Drew Barrymore – Addiction Rehab and the Road to Freedom
With such a young start, Barrymore had a lot to overcome, but her struggle isn't uncommon. In fact, many child and adult celebrities struggle with addiction.
Drew was first forced into drug rehab at the age of 13. It would not be her last time, as she spent the next year in and out of addiction treatment centers and psychiatric hospitals. She found herself back in rehab at age 14, following a suicide attempt. Barrymore left that drug rehab and moved in with the family of David Crosby, "who were committed to sobriety."
Things finally started to turn around for the young star at this time.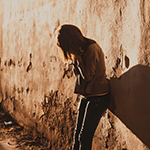 A year later, to escape her troubled home life, Barrymore successfully emancipated herself. She then moved into her own apartment at 15 years old, before most people get their driver's license and she started working in a coffee house.
While somewhat stable and free from her addictive behaviors, Drew still wasn't doing what she loved. Her boss didn't really like her and she started to miss the proverbial family that she had once created from movie crews and fellow actors. She felt bombarded with rejection and negativity in this new life.
Her reputation suffered as a result of her wild youth. Movie scripts stopped pouring in like before and producers were weary to cast such a troubled teen.
"I missed my tribe," Barrymore said. "I was really alone out there. And so I just started going on auditions again."
Drew Barrymore's Wins Battle with Addiction
In an interview with Anderson Cooper, Drew Barrymore commented that, though her early life with addiction was turbulent, she doesn't view it as a tragedy. It could have turned out that way, but she didn't allow her adolescent traumas to define her.
"It was an extraordinary experience. I went through it and I learned a lot. In fact, I learned it in front of everyone, which was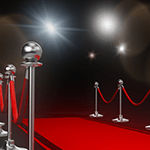 righteously embarrassing! But you know what? It made me stronger." she said.
Having won her battle with addiction, Drew Barrymore was now ready to enter the typical journey through teenage years which some have described as a time of rebellion. It seems more like an American girl growing up in the media spotlight, with little or no guidance, simply trying to discover her identity and make a place for herself in the world. With her role in Boys on the Side, Drew Barrymore's career started to regain its traction. She was frequently cast in romantic comedies thanks to her charm and seemingly innocent demeanor.
Steven Spielberg said of Barrymore, "It's very easy to root for the little girl in E.T. And that little girl has grown up. But she's still the same character that she was in E.T. You know, she just has a kind of magic, she casts a spell."
Drew Barrymore Leaves Addiction in the Past
With her childhood addiction behind her, in 1995 Drew Barrymore started her own production company with Nancy Juvonen called, Flower Films. Four years later, the company produced its first movie, Never Been Kissed. A year later, in 2000, Flower Films produced the box office hit, Charlie's Angels. The successes have not stopped since.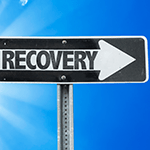 Drew Barrymore's story of childhood addiction reminds all of us that, regardless of how one starts their life, how it ends is ultimately up to them. She shows everyone that recovery from childhood addiction is, in fact, possible.
Of course, she didn't do it entirely alone. Despite all of the potential set backs or challenges of addiction, anyone can get better and live a life to be proud of. With the right support and professional help, addiction doesn't have to win.
"There are a lot of us little gypsies out there that need to go and find another place you know," she said. "A safer, healthier or just a different venue in order to develop and find ourselves. I am so lucky to live the life that I do."
How to Recover from Childhood Addiction
Is someone you know dealing with addiction? Whether he or she is a child or an adult, there are many clinically proven methods of overcoming addiction. Therapy, support groups, AA meetings, sober living homes, as well as inpatient and outpatient treatment programs can all help. To be connected with resources and learn more about how to get sober, call (866)578-7471.