Katy Perry Balances Alcoholism, Depression and Fame
Upon promotion of her newest album, Witness, Katy Perry opens up to her fans. She discusses her feelings about living a double life, her ability to cope and issues with Alcohol abuse during a World-Wide Witness therapy session.
It's safe to assume that most Hollywood celebrities lead a double life. However, this female musician gets raw and honest about the impact it has on her.
"I'm really strong as 'Katy Perry', sometimes I'm not as strong as Katheryn Hudson."
---
During her viral and emotional session with celebrity therapist, Dr. Siri Sat Nam Singh, she explains her experience of battling with Alcohol and suicidal thoughts.
Katy is working on discovering her "own particular balance" when it comes to her past addiction to Alcohol, love and even attention.
Katy's Religious Up Bringing
Prior to becoming an American Popstar, the professional singer and songwriter went by her birth name, Katheryn Elizabeth Hudson. She was born in Santa Barbara, California and the middle child of two Pentecostal pastors.
Being raised in a bubble, shielded from the wonders of the world, Perry always felt as if she was missing out on life. She explains how as a kid she experienced a lot of curiosity and had many questions to ask. However, in her home, it wasn't normal to ask questions, rather "just do as I say, no if ands or buts."
Perry always felt that she had a greater calling and purpose in life, which was within reach when she started singing.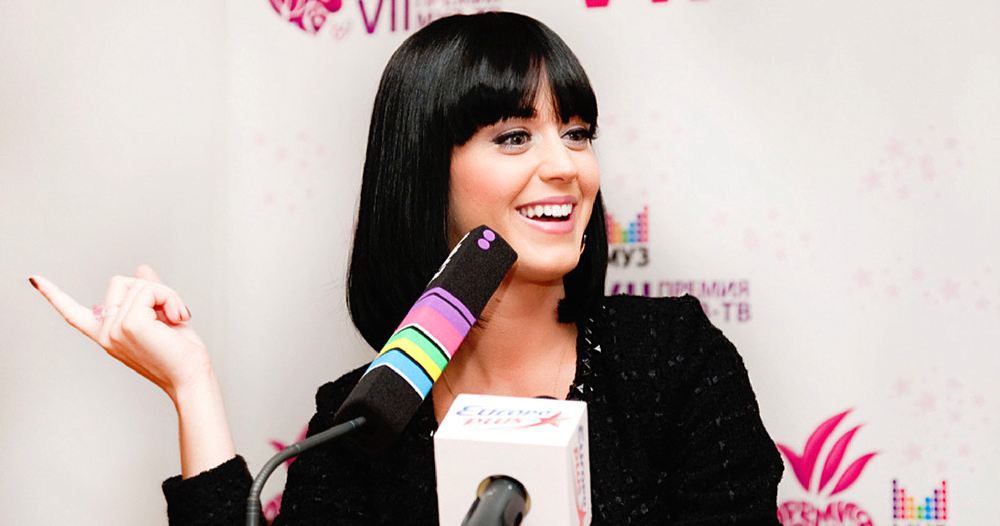 Spiritual Alienation to Spotlight
At 32, Perry confessed to being the "black sheep" of her born-again Christian family. Her childhood was restrictive, regimented and dominated by religious censorship. In her family, Gospel was the only type of music she could listen to. On top of that, television shows, such as those on MTV, were prohibited.
To escape her religious upbringing and re-educate her mind from a one-way thought process, Perry began singing. Her singing helped her to pop the bubble that got in the way of her living life to the fullest.
'I really want to be my authentic self, 100 percent.'
Completing her GED at the age of 15, Perry left high school freshman year and went to Nashville to pursue a career in music. In need of a stage name, she decided to use her mother's maiden name, Perry.
In 2008, Katy Perry's career launched her into fame. Establishing herself as a pop superstar, with the release of her second album, One of the Boys, Perry cemented her position in the music industry. Only two years after the release of her album Perry got married.  Katy Perry and Russell Brand married in 2010.  However, the celebrity marriage ended in divorce in 2012 due to fame and differences.
Alcohol and Authenticity
In the live therapy session, Perry shares about how she used Alcohol to numb herself. She did this, especially when going through hard times. Moreover, there was a point in her life that she felt the need to drink Alcohol, whenever she had places to go.
'I would have to have a couple of drinks to go somewhere.'
Perry goes into detail about knowing her limits and that sometimes she needs to take a break. She expresses the importance of this, specifically, when she is in an unstable place both emotionally and mentally.
'I've been in dark places before, it's not just been one time that I've felt really low…'
Perry's battle with Alcoholism, led to a dark place in her life. Her pain ultimately resulted in thoughts of suicide, which inspired her song "By the Grace of God," which was released in 2013 on her album, Prism.
Addiction, Shame and Therapy
Revealing her times of substance abuse along side hardship, Perry has had to cope with the ups and downs, as well as 'very low thoughts' in her professional and personal life.
'I've had my own addictions that I struggle with, whether that's love, or substance (abuse), or things like that, and it's up and down…Even just attention, you know? You get so much attention (in the spotlight) and that can become addicting.'
The musician admits to feeling shame over having thoughts of self-harm and feeling so low, because Katy Perry, her onstage persona, is supposed to be unbreakable and strong.
To get through her ongoing struggle with life's demands, the singer decided to start therapy. For the last five years, she has committed to going to therapy regularly.
---
'It's okay to be vulnerable and it's okay to like, feel feelings. Who said it's not okay to feel feelings and why do we have to be so perfect?'
For the first time in her life, Perry's mental health and well-being is a priority for her. She has developed a closer relationship with her family by attending individual therapy and family sessions.
In terms of her belief system today, Perry is not religious. However, she expresses gratitude for having a deep connection with a God of her understanding.
'I believe in a higher power bigger than me because that keeps me accountable. Accountability is rare to find, especially with people like myself, because nobody wants to tell you something you don't want to hear.'