Demi Lovato's Heroin Overdose
Popstar and Hollywood idol, Demi Lovato, has been transparent about her addiction to drugs, but it wasn't enough to keep her sober and safe from a heroin overdose.
"I have always been transparent about my journey with addiction."

-Demi Lovato, Instagram 2018
In 2010, Lovato first publicized her problems with substance abuse and her ability to remain drug-free. Unfortunately, after several years of sobriety, she relapsed and started using drugs again. From that point, it didn't take long for Lovato's addiction to nearly end her life.
"It is something I must continue to overcome and have not done yet."
About two weeks ago, Lovato, 25, overdosed on Heroin, causing heartbreak and pain for her family, friends, and fans.
Surviving an Overdose
On Tuesday, July 24th, Lovato was discovered on the floor of her California home in unconscious from a drug overdose. With the help of her bodyguard and a 911 call to first responders, she was revived soon after.
Being revived with Naloxone, a well-known Opioid overdose reversal drug, Lovato was brought back to consciousness and rushed to a hospital in Los Angeles.
"I want to thank my family, my team and the staff at Cedars-Sinai who have been by my side this entire time." 
Upon arrival at the emergency department, Lovato was reported to have a high fever and an infection. She was hospitalized for approximately two weeks before the public heard anything from the Hollywood star herself. Many of her fans were left wondering – 'is Demi Lovato dead or alive?'
Addiction in the Music Industry
At the age of 17, Lovato began using drugs and she recalls how she felt about the experience, "I loved it." In 2011, Lovato, only 18 went to rehab for the first time to receive inpatient drug treatment. At the time, she had come to a breaking point.
According to The Guardian, that year, she withdrew and stepped off from a tour with the Jonas Brothers band to admit herself into a rehabilitation center for drug use.
"I was either craving drugs or on drugs. I was not easy to work with. It's embarrassing to look back at the person that I was."

– Demi Lovato, PEOPLE
Leaving substance abuse treatment for the first time, Lovato revealed to her fans that she had a problem with Cocaine and was recently dual-diagnosed with bipolar disorder.
In addition, she opened up about many other issues she was experiencing, such as an eating disorder and Alcoholism. At this time, Lovato disclosed that she had dedicated a year of her life to residing in sober living.
"I just came to a breaking point; the next 12 months were extremely difficult."
Now, six years later, Lovato not only relapsed on drugs, but she almost lost her life. Recently, she has agreed to seek drug treatment once again for her issues with substance abuse. She announced to the public her plans to go straight to drug rehab from her discharge at the L.A. hospital.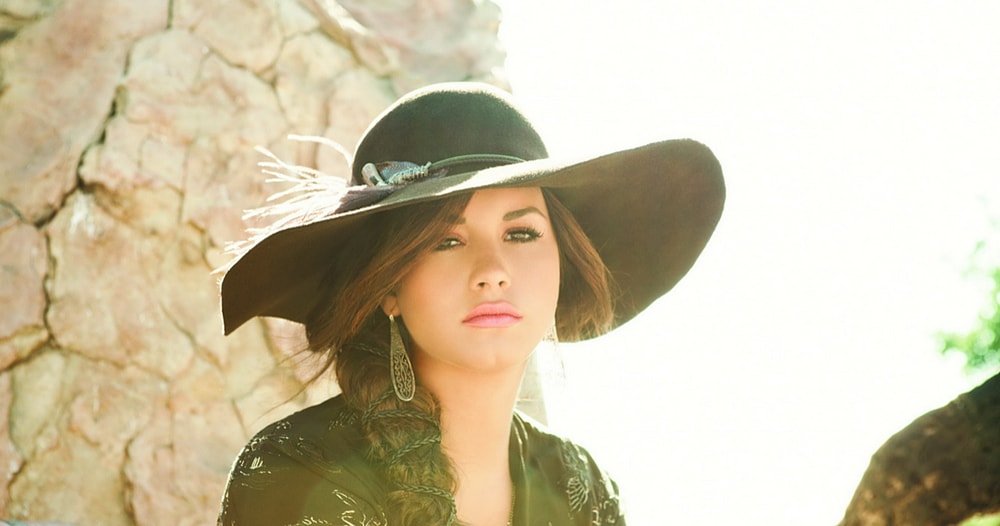 Celebrity with Substance Abuse Problems
After going to rehab for the first time, Lovato states that her manager told her she could keep the situation private or that she could share it with the world and hopefully help others.
After this, she understood the importance of sharing her addiction struggles with others in order to help those struggling, just as she has.
'I think it's more important that people learn from my struggles than to keep it to myself.'
In 2013, Lovato published a daily affirmation book, Staying Strong: 365 Days a Year. She told USA Today, that for her staying strong is extremely important.
"A lot of people have faith, have hope, but now what? How do you continue to be strong?"
In the interview with USA Today, she talked about how she had maintained her recovery. More specifically, she addressed the necessity of daily action and practicing self-care to continue her addiction recovery; she had a desire to show her fans what helped her and how she stayed strong.
In 2016, Lovato shared with the public how she almost relapsed at the Met Gala. She states that she was so uncomfortable that she wanted to drink. According to PEOPLE, Lovato reported that she left the event and went to an Alcoholics Anonymous meeting nearest to her.
". . . I related more to the homeless people in the AA meeting that struggled with the same issues that I deal with than the people at the Met Gala. . ."
For years, Lovato spoke out about her struggles with staying sober and drug-free. Unfortunately, being vocal and transparent wasn't quite enough.
Demi Lovato Documentary – Simply Complicated
Over the years, Lovato has used her experience and recovery to speak out to those who are impacted by the disease of addiction. Last year, she released a documentary on YouTube called, Simply Complicated that detailed her recovery from substance abuse, drug addiction and other issues.
"I was sneaking it on planes, sneaking it in bathrooms, sneaking it throughout the night—nobody knew."
In Simply Complicated, she talks about her drug abuse and how it consumed her life. Throughout the film, she tells viewers that at the time she wasn't ready to get help or live a sober lifestyle.
According to People Magazine, during her new documentary, Lovato also admits to using Cocaine during the majority of filming her first documentary, Stay Strong, in 2012.
"I was so honest in that documentary, but I wasn't honest enough. And I think it was because I wasn't honest with myself."
However, in her latest film, Lovato states that she was, "1000 percent sober," and because of this, she really gets to explain herself as well as apologize to her fans.
"There wasn't anything that was off-limits…It's something I definitely feel relief from."
Lovato's 6 Years of Sobriety
On March 14th, 2018, prior to her overdose, Lovato celebrated her six years being sober and in recovery from drugs and Alcohol.
"Just officially turned 6 years sober. So grateful for another year of joy, health, and happiness. It IS possible."

– Twitter @ddlovato
For her 6-year sobriety anniversary, she performed a concert at the Barclays Center in Brooklyn with DJ Khaled. During the concert, a crowd full of Lovato's fans sang "Happy Birthday" to her in support and honor of her hard work and drug addiction recovery.
"Six years ago, I was drinking vodka out of a Sprite bottle at 9 in the morning, throwing up in the car."
Emotional and tearful, Lovato told the crowd six years ago she took a look at her life and realized something had to change: she needed to get sober.
"Thank you for being a part of saving my life. I love you guys."
That evening, Lovato also expressed gratitude to her fans as well as her family and friends. She thanked the crowd for saving her life, just before her performance of the song, "Warriors."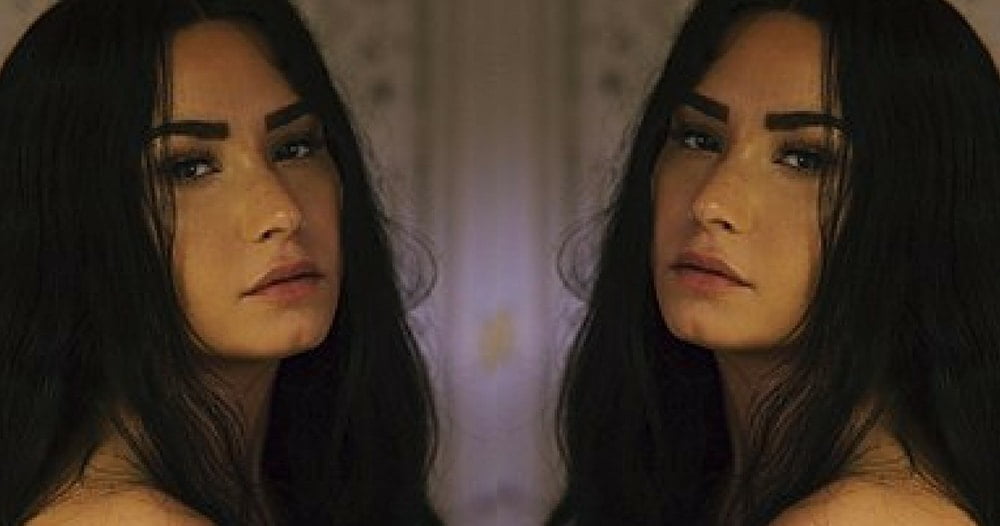 Song "Sober" Lyrics
On June 21st, only a few months after her 6-year sober birthday, Lovato released a new song called "Sober." In it, she revealed the truth about how she relapsed following her six years in addiction recovery. During the song, Lovato tells her family, friends, and fans that she is not sober anymore and that she is sorry.
As a message to her loved ones, Lovato sings:
Momma, I'm so sorry, I'm not sober anymore
And daddy, please forgive me for the drinks spilled on the floor
To the ones who never left me
We've been down this road before
I'm so sorry, I'm not sober anymore
In the last lines of her song, Lovato apologizes to everyone and promises to receive the help she needs, ending with an apology to herself. Just over a month after Lovato released," Sober," the Hollywood star almost died from an Opioid-related drug overdose.
After two weeks in the hospital, Lovato released a message to the public, thanking everyone for the support, love, and encouragement. Lovato's message also promises her loved ones and fans that she is going to focus on her recovery and staying sober.
"I now need time to heal and focus on my sobriety and road to recovery. The love you have all shown me will never be forgotten. . . I will keep fighting."

-Demi Lovato Instagram 2018
If you or someone you love is afflicted with the disease of addiction, there is help available. Drug and Alcohol addiction doesn't have to consume and control all aspects of your life.
If you're ready to leave addiction in your past and start fighting for a life in recovery, contact (866) 578-7471 today.