For people who aren't informed about the different types of substance abuse, there's a general misconception about those who abuse and are addicted. The misconception is that only people from broken family situations, crime-infested neighborhoods, with bad criminal records, fall ill to a substance abuse problem. Completely false. Addiction is a disease that does not discriminate against one's background, gender, age or home life. It can grab anyone who uses drugs and alcohol with any regularity.
Again, most people may think to themselves that Heroin and Cocaine are the only drugs that create addiction, so stay away from those. False again. Alcohol is the most commonly abused drug in this country, with prescription drugs gaining ground fast. Yes, both of these substances are legal under the correct circumstances. But that does not make people immune to developing an addiction to these substances. Any addictive substance can rewire the chemical trial in your brain to make you feel trapped and helpless without the help of their feel-good strength.
Becoming a prisoner to a pill, liquid or powder that can kill you at any given time is a rough way to live life. Trying to keep relationships intact or holding a steady job become nearly impossible when your mental and physical states rely on the specific substance.
Recognizing the Stages of Substance Abuse
Before an addiction fully sets in, everyone goes through what are known as the stages of substance abuse. No one starts out using drugs wanting to get addicted. In most cases, people start out using Painkillers along with Alcohol before turning to Heroin. It is rarely one's intention to become hooked on dangerous substances. People start using drugs and Alcohol to eliminate the feeling of isolation. What starts out as a weekend pastime with friends can easily turn into an everyday necessity with or without other people.
The first stage of substance abuse is drug experimentation. Getting drunk for the first time or smoking Pot are usually the gateways for this stage. Occasionally using drugs and Alcohol due to the curiosity of what being loaded feels like is normal. It can be a good thing when a person starts to learn their limits. It is unsafe when a person starts to purposely try to extend those limits each time at the bar or while using drugs with friends.
The next stage is regular use. Also known as social use, at this stage, the user has a hard time going to any social gathering without consuming drugs or Alcohol. Asking friends to go to the bar or all chip in to get a fix of drugs is the only thing on their mind. Attending ball games and concerts become about drinking and not so much the event at hand. Having friends around that are also drinking and using drugs allow the user to tell themselves that it is normal because everyone they know is also doing it.

Then the problem use (or substance abuse) stage comes in. The user realizes that drugs and Alcohol have the same effect no matter who they are with or where they are. They no longer stress about being in a social setting with friends in order to get wasted. The user comes up with any excuse necessary to consume drugs or Alcohol. Binge drinking and hourly drug use start to become an everyday activity. Unknowingly isolating themselves from their friends and family, getting loaded becomes the most important thing to the user.
The last stage of substance abuse is a chemical dependency upon the substance. This is when addiction, whether the user wants to admit it or not, is the correct term to use for their substance use. The individual's body is used to having drugs and Alcohol to stimulate it. Without consumption, the body and mind are confused and do not know how to feel "normal." Most people with a substance abuse disorder, or addiction, live in denial about their problem. Thinking they have their usage under control, they continue to feed the beast of addiction that haunts their lives.
The Type of Substance Abuse That Comes to Mind
Illegal drug abuse is the most commonly thought of form of substance abuse. Ask a roomful of people what they know about addiction, and they will probably bring up Heroin, Cocaine, and Meth. These hardcore street drugs end lives on an almost hourly basis. The National Institute on Drug Abuse (NIDA) estimated in 2013, that 24.6 million Americans ages 12 or older used an illicit drug in the past month.
Many people who fall ill to an illegal drug addiction feel trapped. People who suffer from an addiction to an illegal substance usually feel guilty about their problem, making it hard for them to come forward for help. People who have a substance abuse problem with an illegal drug usually are judged and criticized by those close to them, often making feeling like a criminal. Not knowing who to turn to, these people may just stay in a cycle of abuse. Sensing that no one will help them or understand their problem is probably the hardest part of being tied to an illegal substance.
Avoiding illegal drug addiction is usually a life goal by most people. But once prescription drug and Alcohol abuse are no longer enough to please their addiction, they have no choice but to turn to hardcore narcotics. Their chemical dependency leaps over all of their other needs and wants. Most people do not know that there are alternatives to the way they are living. They might think that because they cannot lay off drugs that it is just how it is. Or some people who do come from a bad family or living situation might not know how to recover. But drug rehab treatment is always an option. Admitting is the first and toughest step to taking down a substance abuse problem.

Alcoholism
The most commonly abused drug in America, and probably the world, is Alcohol. A powerful pick-me-up on a bad day or the normal icebreaker on a college campus, the consumption of Alcohol is all over. Under the correct circumstance, it is legal and therefore socially acceptable in many circles.
In numerous settings, drinking or getting drunk is glamorized or encouraged. There is a large number of people who start drinking to fit in. But peer pressure can boil over to a life-threatening disease. Alcoholism can result in many of the same outcomes as drug addiction.
The Centers for Disease Control and Prevention (CDC) estimates that 88,000 deaths per year are attributed to alcohol use. Living the "black out or back out" motto through college might make you the life of the party, but you are running the risk of developing a dependency on alcohol. The urge to black out after any little bit of stress or drama in your life is a tremendous concern.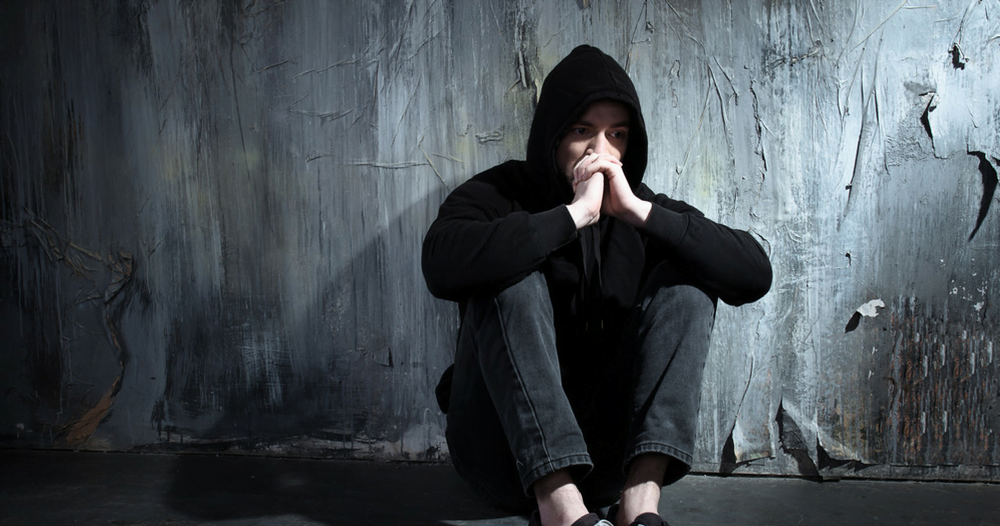 Alcoholics often try to justify their drinking to their friends and family. Saying that everyone does it or it is a special day or a bad day. Any reason to take to the bottle, so that they can live with themselves. While some alcoholics live in guilt like those who have drug problems, many of them live in denial.
Suffering from alcoholism often leads to people drinking and driving. The CDC reported that about 30 people die every day in motor vehicle crashes that involve an alcohol-impaired driver, coming out to one death every 51 minutes.
The National Institute on Alcohol Abuse and Alcoholism (NIAAA) reports that approximately 17 percent of men and about 8 percent of women will be dependent on alcohol in their lifetime. Too many people start binge drinking on weekends thinking that they are immune to alcohol.
Many alcoholics can hold a job or show up to class or other obligations on time which makes alcoholism scary. Rejecting that they have a problem because they are able to function keep them drowning in liquor.
Drifting away from friends and family because of drinking is also common. When an abusive drinker's friends might not drink as much as they used to, so they find new friends. When those friends do not drink as much anymore either, they become a regular at the neighborhood bar where other people like you visit. Again, alcoholics try to put themselves in any situation they can where getting drunk is called for.

Prescription Drug Abuse
In many cases, prescription drug abuse accompanies drinking. Millions within the United States use prescription drugs for non-medical reasons. NIDA reported that 52 million people 12 and up have used prescription drugs for non-medical reasons at some point in their life. 6.1 million of those people do so in the last four weeks. On top of that, NIDA also concluded that while the US only makes up for 5 percent of the population, as a country we consume about 75 percent of the world's prescription drugs.
Americans are using prescription drugs for non-medical use at an alarming rate. Many start doing so in high school. And almost everyone who abuses prescription drugs do so because they think the high is a safer alternative to Cocaine and Heroin. With a similar mindset to those who abuse alcohol, many people think that because prescription drugs are not illegal that the consciences are not as bad.
But some prescription painkillers, tranquilizers, and stimulants have the same power to rewire your brain just like the avoided drugs of Cocaine and Heroin. In fact, once people who are hooked on prescription drugs lose access to their pills, they try using coke and heroin for the first time in order to get their fill. More than half of the people who abuse prescription drugs get their stash for free from a friend or family member.
Getting your brain used to a substance in order to feel pain-free to be active or to feel energized to study, is dangerous can set you up to fall ill to an addiction. The "I can stop whenever I want" method does not always work with prescription drugs.
Once a prescription drug addiction wraps its hands around your throat, rehab becomes your only option to get back to living a heathy and sober life. Just like illegal drug addiction and alcoholism.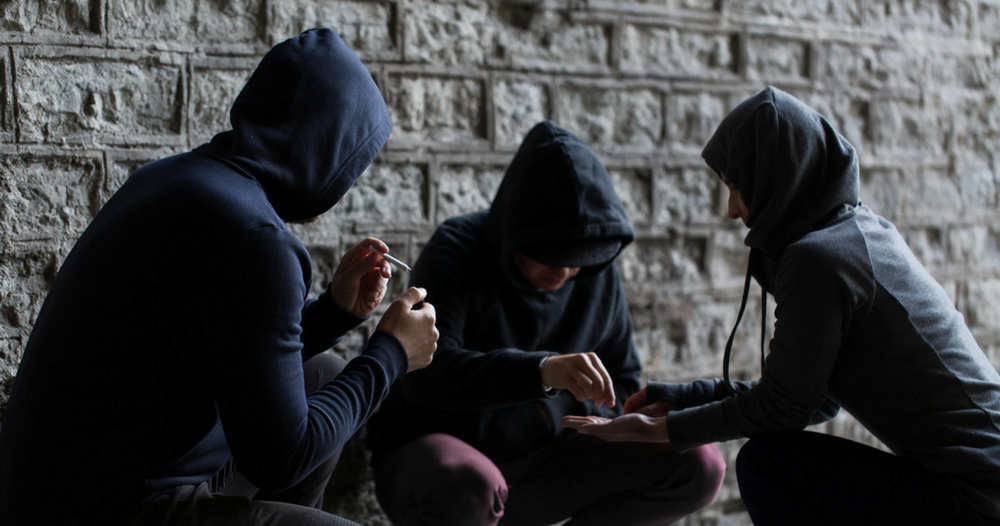 How Did It Get to This?
A common question many people ask themselves when they realize they may have a substance abuse problem. They feel weak because they put themselves in this situation. The important thing to remember is recovering is an option. Addiction can beat someone down so low that they might not realize there is another way to live. Addiction is mental illness. People do not understand, or maybe, underestimate the strength of a substance abuse problem.
There are different methods and theories on tackling each type of substance abuse problem. But the overall outline for recovery is generally the same. The first, and most often, hardest step is admitting that you need help. After your problem has been brought outward, you can start making calls to rehab centers that catch your eye. Generally, if you call a recovery service hotline, they will assist you in getting started regardless of the state or situation you are in.
Being confused and shell-shocked is normal when selecting a rehab facility. Do not be afraid to ask each center many questions. Everyone's addiction is different, so everyone's rehab plan should be different too. You need to find a rehab center that is just right for you.

How Do I Recover from a Substance Abuse Problem?
After you choose a rehab facility, you can move on to the detoxification process. Detox gets a terrible reputation because of the withdrawal symptoms that patients occur while trying to clean their body. In the midst of an addiction, your body starts to load up on toxins that are bad for your organs. Before you can enter rehab, you have to give your body the chance to clean itself, getting everything out of your system. It is recommended that you detox at an inpatient treatment facility so that you have proper medical attention. Trying to detox at home using outdated cold turkey methods can result in serious health side effects.
Most modern rehab programs last anywhere from 14 to 90 days. In rehab, the goal is to use eye-opening therapy sessions to get to the bottom of your substance abuse problem. Working with trained therapist can help you see your addiction form the outside looking in. This can allow you to see how your actions while on drugs and alcohol hurt your relationships and health. Learning the people, places and things that trigger your substance abuse is huge. It is hard to avoid using substances if you keep putting yourself in situations where you will be tempted. Recognizing those triggers in early stages can make it easier for you to avoid drugs and alcohol moving forward.
So many people, addicted or not, have little to no idea about substance abuse disorders. But the same goes for rehab. The false impression that rehab is a cure for addiction is a common idea There is no certified cure for drug addiction or alcoholism. Rehab is a learning curve so that you can teach yourself how to live a sober life, which ultimately will allow you to regain your happiness. Choosing to go to rehab because you are sick and tired of being sick and tired, is much better than the other two outcomes which are prison or death.