Uber Driver Trafficking Street-Grade Fentanyl and Heroin
On Aug. 4, 2017, an Uber driver, as well as, three others were arrested with a massive amount of Fentanyl and Heroin, estimating worth at a minimum of $3 million.
According to the New York Post, an Uber driver in the city was busted for moving street-grade Fentanyl and Heroin. The driver was pulled over in his black Honda Accord during the process of transporting a significant amount of the drugs.
During the bust, authorities discovered numerous small bags branded, "Uber," which contained the drugs. Federal agents have taken the Uber driver and his associates into custody.
Despite the unique branding of the individualized drugs bags, clearly intended for distribution, this bust involving an estimated 20 pounds of Opiates was one of significance and importance for New York City Law Enforcement.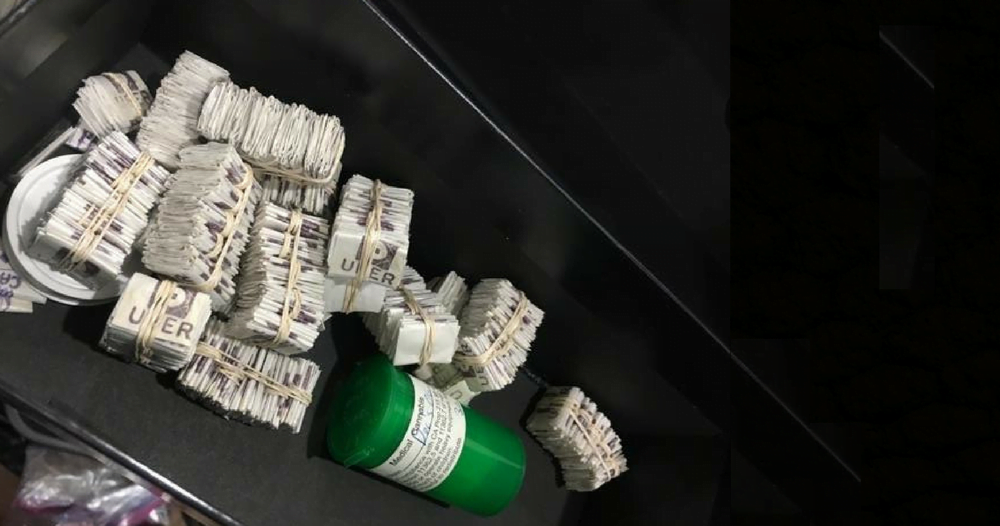 NYC's Fentanyl Problem
Fentanyl is a lethally potent synthetic Opiate, that is estimated around 50 times the strength of Heroin. This inhumane substance is continuously being discovered in combination with the illicit Narcotics supplied in New York City, and amounts are increasing at a steady rate.
'Fentanyl is the deadliest street drug to ever hit this country… Fentanyl is manufactured death that drug dealers are mixing with Heroin.'

– James Hunt, Special Agent, NY DEA
According to the NYC Department of Health and Mental Hygiene, the synthetic Opioid Fentanyl is steering the recent hike in overdose deaths in the city. In 2016, fatal overdoses in NYC resulting from illicit Opioids reached a record high of 1,374 incidents. The Opioid overdose fatality rate in the city has seen a 46 percent increase since 2015.
'This seizure alone contains enough potency to kill half of the population of New York City…'
The Uber driver, who is allegedly involved in a narcotic drug trafficking operation, is responsible for the sale and distribution of the lethal Opioid combination.
Reports from the Drug Enforcement Administration, indicate that the driver is part of a drug conspiracy in New York. The drug conspiracy is part of an ongoing federal investigation, which the DEA announced last Monday.
"Uber" Brand Drug Distribution
That Friday afternoon, federal authorities pulled over an Uber driver in Harlem. The driver, identified as Richard Rodriguez, was accompanied by another individual, David Rodriguez.
Reports from the New York City's Special Narcotics Prosecutor indicate the second individual identified was in the back seat of the vehicle, holding onto two boxes of drugs.
"The volume of Heroin and highly potent Fentanyl entering New York City is staggering, but so is the amount being removed from the streets as a result of successful collaborations between law enforcement partners."

-Bridget G. Brennan, Special Narcotics Prosecutor
Before being pulled over by authorities, David Rodriguez was spotted leaving the apartment located at 448 Central Park West and entering the backseat of the Honda holding the contraband. The apartment near 105th Street was under constant surveillance for suspected involvement in a drug-trafficking ring and part of an ongoing investigation.
According to the DEA, the boxes held two transparent plastic bags containing a tan powder substance, as well as seven large packages parceled in plastic and bound by tape.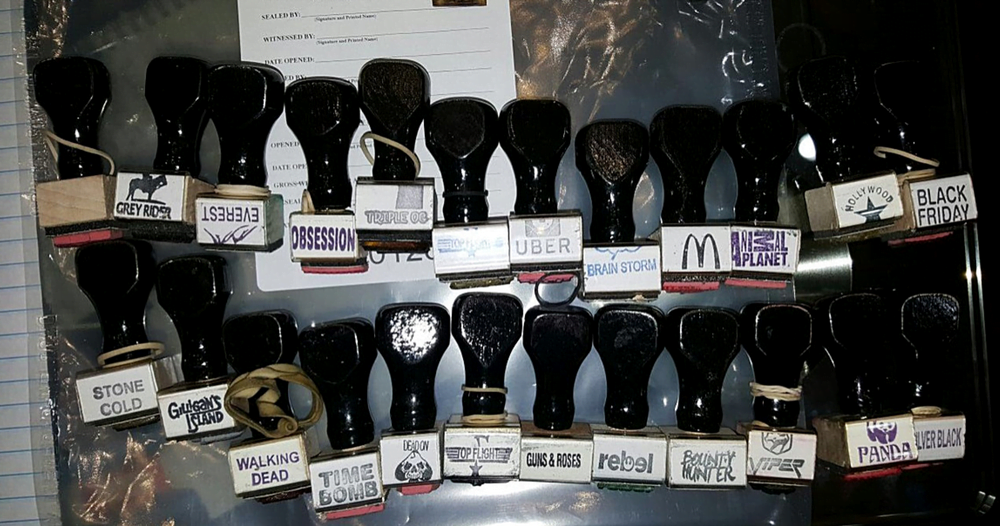 Warrant and Seizure of Millions
During a court warranted search of the Central Park apartment, authorities arrested two more defendants, Johnny Beltrez and Jesus Perez-Cabral.
Initially, retrieving two large zip lock bags from the hall closet containing an estimated three kilograms of Fentanyl and Heroin in combination. Moreover, 1,100 individually dosed glassine envelopes were found filled with the powder substance and labeled with the brand "Uber."
According to several reports of the incident, authorities confiscated a fully-loaded .25 Beretta pistol, found wedged in between couch cushions. Approximately, $30,000 in cash was retrieved from the apartment, in addition to numerous identification cards for individual's unknown. Several phones and money ledgers were also found.
"These individuals are alleged to be transporting close to 20 pounds of the highly addictive drugs of Fentanyl and Heroin, valued in the millions, through our city streets… It is a tragedy that with fatal overdoses at an all-time high, there is no shortage of demand for these Opioids."

– Special Agent Angel Melendez, NY Homeland Security
During the bust, many supplies and paraphernalia were identified as consistent with a drug packaging mill. Some of the items seized in the bust included: rubber bands, stamps, boxes of zip lock bags, folding tables, a heat sealing device, masks and gloves.
Adding to the discovered evidence of the drug-mill, bundles of empty glassine envelopes were found branded with names such as "Wild Card," Panda" and "Black Friday." It is estimated that 9 kilograms of drugs were seized in this specific operation.
Drug Conspiracy, Arrest and Bail
The NYC Uber driver and his associates have been charged with illegal possession of a controlled substance and conspiracy. In total, federal authorities arrested the four men involved and seized approximately 20 pounds of Fentanyl and Heroin from an apartment and the driver's vehicle.
'The street value of the drugs seized is estimated at a minimum of $3 million, but could be millions of dollars more depending on the potency and proportion of Fentanyl to Heroin.'

– NY DEA
Each of the defendants are residents of New York City and were arraigned the following day. On Friday, Aug. 5, the defendants were arraigned in Manhattan Criminal Court, charged with conspiracy and possession of a controlled substance.
The set bails for Jesus Perez-Cabral, Johnny Beltrez, Richard Rodriguez and David Rodriguez range from $1,000 – $100,000. Ironically, the Uber driver, Richard Rodriquez was awarded the lowest bail.