5 Best Alcohol Detox Centers
What Is Alcohol Detox?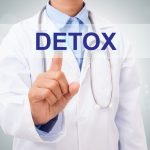 Alcohol is one of the most dangerous substances for a person to stop suddenly. Its legal status and cultural prevalence lead many people to believe they can stop just as easily as they obtained it. However, this is usually false.
Alcohol is one of the few substances that can cause withdrawal symptoms such as seizures, severe injury or even death.
Due to the serious nature of alcohol withdrawal, anyone who has developed an alcohol use disorder should enter a detox facility before stopping.
A detox facility will help you safely and comfortably stop using once and for all.
An examination of the best alcohol detox centers resulted in these top five centers. They all offer drug and alcohol detox protocols and help people get back on their feet with dignity and compassion.
Novus Medical Detox Center
Novus Detox center is located in the Tampa Bay area of Florida. Novus is accredited by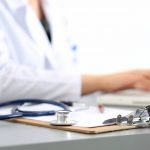 NAADAC and is Premiere Organization Member of the Association for Addiction Professionals as well as the JCAHO with the Joint Commission Gold Seal of Approval.
Clients can relax on over 3.25 acres of private property in a comfortable and welcoming home setting. The tranquil environment includes private, climate controlled rooms, which lock at the clients will.
Additionally, the facility includes a game room, workout facility, laundry, and food services. Upon request they can provide acupuncture, massage, hair dressing and manicure services.
There is no set schedule, allowing each person to decide how best to spend his or her time recovering.
Clients are allowed cell phones and computers and they can connect their own electronics over in-house Wi-Fi. Keeping connected to the outside world allows the client a less traumatic experience as loved ones are not kept guessing about updates or treatment plans. For clients with children, keeping in touch is vital.
Novus Detox Center provides clients with integrated medical detox, which allows a personally tailored program. 24-hour care is provided by nurses and withdrawal specialists.
Withdrawal specialists strive to safely and comfortably detox each individual while prescribing the minimum amount of medication possible.
The professionals take into account all facets of the person detoxing, including metabolism, body type and circumstances.
Nutritional IVs, vitamin supplements, and specialized dietary aid helps the person overcome some of the consequences of alcohol abuse, such as vitamin deficiency and malnutrition.
The delicious, healthy meals are prepared by staff and tailored to the nutritional and dietary needs of each client.
In addition to the physical complications, professionals at Novus aim to help each person identify the underlying issues that may have led to the development of addiction.
The combination of quality medical detox, a focus on the whole person, as well as addressing the underlying issues has allowed Novus to have great success.
The insurance providers accepted are as follows:
– Cigna
– PCIP
– Aetna
– United Healthcare
– Value Options
– Empire – Blue Cross Blue Shield
SoCal Detox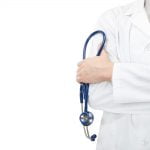 SoCal Detox is located in beautiful San Clemente, California and its two facilities offer clients both coastal and canyon views. The two residential detox homes offer safety and security to those taking their first steps in sobriety.
SoCal Detox centers have accreditation from the HCS California Department of Healthcare Services and was awarded the JCAHO Joint Commission Gold Seal of Approval.
Professionals at SoCal Detox help people address the underlying issues of their addiction. They offer flexible programs so as to meet each and every person's needs. Counseling and peer support help clients understand that they are not alone. 24-hour supervision and care allow clients to relax and know that their needs will be taken care of at all hours, day or night. SoCal Detox offers clients complete and expert care throughout the detoxification process, ensuring that clients are provided the support and guidance they need at every step.
The insurance providers accepted are as follows:
– Cigna
– UnitedHealth Care
– H2 Health Net
Gallus Detox
Gallus Detox offers clients advanced and comprehensive detoxification assistance in three cities.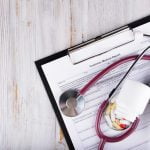 Located in Prescott, AZ, Scottsdale, AZ and Sugarland, TX, Gallus provides clients the safest and most effective approach to detoxification.
Gallus Detox has received accreditation from NAADA: The Association for Addiction Medicine, ASAM: The American Society of Addiction Medicine and from the Better Business Bureau, BBB.
The method used at Gallus detox is a comfortable medical detox. IV therapy and advanced medication are used to maximize comfort and effectiveness. The use of IV therapy allows the medical professionals to change medication at a moment's notice providing for a more precise treatment of each person's withdrawal symptoms.
The alcohol detox treatments are completely customized, allowing each person to get exactly what they need when they need it. Gallus uses 24-hour video monitoring and cardiac telemetry monitoring, which monitors heart rate and blood pressure, to ensure the safety of clients. Anyone who chooses Gallus is able to relax knowing that they are in good hands.
The medical component of detox is accompanied by private rooms in a home-like setting and the clients are allowed full access to electronics. They are encouraged to communicate with friends, family members and business associates during their stay at Gallus.
Moreover, clients are treated with respect, dignity and privacy throughout their stay. The combination of high tech medical science and humanity, all set in a comfortable and safe environment, makes Gallus one of the best detox centers.
The insurance providers accepted are as follows:
– Aetna
– Anthem
– Hn Health Net
– Cigna
– United Healthcare
– Value Options
– Blue Cross Blue Shield
Inland Detox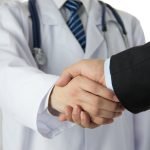 Situated in the rolling hills of Temecula, California, Inland Detox offers the best detox program in the Inland Empire. The client to staff ratio is one of the best in the industry, allowing each and every client to get the individualized care that he and she deserves.
Drivers are kept on staff 24-hours a day to pick up and take clients to the next stage in their recovery. Clients do not have to worry about anything when it comes to arranging for transport to their next level of care. Staff organize all aspects of travel so all the client needs to worry about is enjoying the view.
The facilities are located on multiple acres and set in upscale homes. Clients can choose between private and shared rooms, all offering large beds and beautiful California views.
A stay at Inland Detox begins with an accurate client assessment and a custom treatment plan. No two clients have the same concerns and needs, which is understood by the professionals at this detox center. Alcohol detox programs vary from 5 to 10 days on average. Each individual is different and length of stay depends on a number of variables assessed at intake.
The next stage is stabilization, followed by effective treatment planning. Professionals take into account each client's immediate medical, psychological, nutritional and social needs. High quality of care is combined with 24-hour monitoring to ensure the safest and most comfortable experience possible.
Attention to detail, cleanliness, and nutrition are the cornerstones of Inland Detox's program. They cater to the total needs of each client, providing counseling and access to a variety of therapists, ensuring that the client's psychological needs are met, in addition to his or her physical needs.
The final stage is discharge planning. Some may choose to enter an inpatient rehab program, while others may return home. Each case is different and the professionals will provide recommendations based on each person's needs and desires. Coordination between the client's primary care physician or local physician is offered to ensure the continuation of care.
The insurance providers accepted are as follows:
– Humana
– Aetna
– Cigna
– Hn Health Net
– UHC United Healthcare
– Blue Cross Blue Shield
Sunrise Detox Centers
Sunrise Detox has seven facilities to choose from on the Eastern Seaboard of the United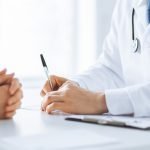 States. Three facilities in New Jersey, three in Florida, and one in Atlanta, Georgia provide the upmost care to clients.
Sunrise Detox is accredited by JCAHO, with the Gold Seal of Approval.
These spacious and upscale facilities offer private and semi-private rooms, private bathrooms, and full service ground transportation. The VIP option allows for high speed Wi-Fi, HDTV access in the private room, gourmet dining, and private consultations with the medical director.
The detox method is a custom tailored medical detox program for each client. Everyone presents with different requirements and all medical and psychological needs are met with these individualized programs. All clients are treated as guests in the comfortable and welcoming facilities.
Alcohol detox programs range from approximately 3 to 10 days. Three day programs are for light to moderate users, whereas the 10-day program is typically for people who have combined alcohol and other substances. Each person is different and the length of stay may vary.
Sunrise Detox ensures client safety with 24-hour nursing care and supervision. Staff at these facilities have a lifelong passion for combating the disease of addiction, which lends to a more compassionate approach.
Scheduled daily activities, group therapy and meetings help each individual stay engaged and occupied during the trying phase of detox. It can be difficult to organize activities or stay active while detoxing, and being left with too much time on one's hands can prove detrimental.
Counseling in provided to clients in addition to the medical support. Individual and group therapy sessions will help each person overcome difficult and address the underlying issues of his or her addiction.
12-step meetings are on location to provide exposure and support to 12-step programs and meetings.
Each patient is assessed in the beginning and before leaving Sunrise detox. An aftercare plan is provided to each person, and everyone is treatment plan is individual and custom tailored to his or her needs.
When you have finished your stay at Sunrise Detox, the ground transportation service will escort you home, to the airport, or to another facility, depending on your needs.
Sunrise Detox Centers also provide professional intervention assistance. If you are interested in help staging an intervention, they have professionals in your area with a wealth of experience and positive results.
Insurance plans accepted include a wide range of providers. Call Sunrise detox to confirm whether your insurance is accepted.
Some of the major plans accepted are as follows:
– Aetna
– Cigna
– United Healthcare
– Value Options
– AmeriHealth
– Horizon BCBS of New Jersey
– BCBS Florida
– others
For people who are seeking treatment in a first class detox center, it is important to understand the causes of alcohol abuse and the different groups that are affected by this disease. Most people think the only alcoholics are homeless people drinking out of bottles in brown paper bags. In fact, most people who qualify as having a substance abuse disorder have normal, everyday lives and would not stand out in a crowd.
Prevalence of Alcohol Abuse
The majority of Americans will consume alcohol at some point in their lifetime– 87.6 percent to be exact, according to the National Institute of Alcohol Abuse and Alcoholism, NIAAA. The same study revealed that over half of the American adult population had a drink in the last month.
That said, who doesn't enjoy sipping champagne for celebrations or toasting a glass of wine at a party? The act of drinking is an all too common one. Images of alcohol fill TV and movie screens. For many people it is almost hard to imagine a night out with friends without drinking.
Due to the prevalence of alcohol use, it is important to understand the terms of alcohol abuse.
Alcohol Use Terms Defined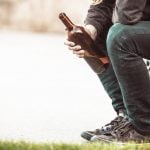 Alcohol Use Disorders, AUD, are defined as a medical condition diagnosed when a person's drinking is causing distress or harm. There are mild, moderate, and severe classifications of Alcohol Use Disorder.
Binge Drinking is defined by the National Institute of Alcohol Abuse and Alcoholism, NIAAA, as a pattern of drinking that results in a blood alcohol level of 0.08 g/dL or higher. This is the equivalent of approximately four drinks for women and 5 drinks for men over about a two-hour interval. The Substance Abuse and Mental Health Services Administration, SAMHSA, defines binge drinking as consuming five or more alcoholic drinks on one occasion on at least one day in the last thirty days.
Heavy drinking is defined by SAMHSA as consuming five or more drinks on one occasion on each of at least five days within the last thirty days.
Prevalence of Alcohol Use Disorders Amongst Underage Drinkers and College Students
Underage drinking and college age drinking are experiencing the greatest, and most unexpected, increase in recent years. Underage drinkers and college students are thought to be at greater risk of developing an AUD, as the delicate brain development has not yet completed.
According to the 2014 National Survey on Drug Use and Health, NSDUH, approximately 5.3 million Americans age 12-20 were binge drinkers and 1.3 million were heavy drinkers. Research estimates that 37.9 percent of college students, age 18-22, are binge drinkers and 12.2 percenter are heavy drinkers.
The consequences of underage drinking are not fully understood, however, youth drinking increases the probability of severe injury, sexual assaults and deaths.
Research on college age drinking provides a better idea of the consequences. The NIAAA yearly estimated consequences include: 1825 deaths of college students, 696,000 assaults by another college student who has been drinking, and 97,000 reported cases of alcohol-related sexual assault. Approximately 20 percent of all college students meet the criteria for and Alcohol Use Disorder.
Alcohol Use Disorders in the United States
The prevalence of alcohol use disorders in the United States is staggering. The NIAAA estimates that in 2012, 7.2 percent or 17 million adults, age 18 or older, had an alcohol use disorder. Additionally, 855,000 adolescents, aged 12-17, and AUD.
Of the adult population that required treatment for their alcohol use disorder in 2014, only about 8.9 percent, or 1.5 million people received the help they needed.
The simple truth is that many people in the United States struggle with alcohol use disorders. However, they either refuse or cannot get access to the help they need.
The stereotype of a homeless man drinking out of a brown bag is perhaps is in part why so many Americans are nervous to admit that they have trouble controlling their drinking. The stereotypical alcoholic is only a small, in fact the smallest group, of the five classified alcoholic types.
The Five Alcoholic Types
A study conducted by the NIAAA between 2001-2002 revealed surprising information about the adult American population and alcohol use disorder. The study of approximately 1500 people showed that young adults account for the highest percentage of Americans with alcohol problems. The stereotypical alcoholic type ranked least common.
The Young Adult group accounts for 32 percent of people with an alcohol use disorder. On average, people in this group became dependent by age 20, and few seek treatment. This group is typified by binge drinking and drinking less often than any other subgroup of alcoholics. Drinking intertwines with social status and many social situations revolve around alcohol consumption. Young adults are not only encouraged to drink but find their social acceptance in drinking.
The second most common subtype, made up of 21 percent of people with an alcohol use disorder, are known as the young antisocial group. This group does not overlap with the former, although they share some characteristics. People in this group average 26 years of age and started drinking around age 15, on average. More than half smoke tobacco and marijuana and have antisocial personality disorder.
Third is the functional subtype, which accounts for 19 percent of all people with an AUD. People in this group tend to have higher education, higher incomes, more stable relationships and are middle aged, generally. Typically, they drink every other day and may consume more than five drinks on drinking days.
Fourth, Intermediate familial subtype also accounts for 19 percent of people with AUD. Nearly half of people in this group has a family member or close relative with an Alcohol Use Disorder. Typically, they started drinking by age 17 and are in their early thirties.
The final and rarest group is the Chronic Severe subtype, which makes up 9 percent of people with an AUD. This is the group that most closely fits the stereotypical image of the alcoholic. Mostly men, this group has the highest divorce rate, often uses other mind-altering substances, and have the highest level of severe consequences, such as homelessness or other debilitating situations. Often, people in this group suffer from co-occurring mental
health problems, such as depression or schizophrenia.
There is Hope
Alcohol abuse is one of the most serious problems affecting our society. Grea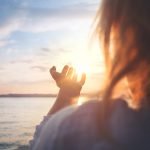 ter education of the causes and effects of alcohol addiction and the treatment methods will enable more people to understand and confront this deadly, progressive and daunting disease.
For those who have confronted their problems, a good understanding of the types of treatment centers that are available, will guide their road to recovery.