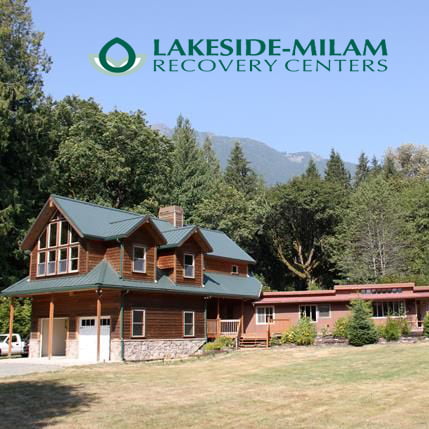 Lakeside-Milam Recovery Centers - Burien, WA
12845 Ambaum Blvd SW, Burien WA, 98146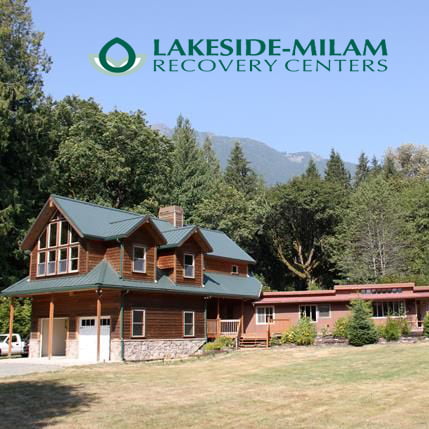 Description
We are the Lakeside-Milam Recovery Centers.We are in the business of helping people to heal their lives from the destruction of the disease of addiction.We believe that addiction is a primary physiological illness, progressive in nature and terminal if left untreated. We know that we have solutions and that any patient who follows our treatment plan will begin to heal.We believe that as long as an alcoholic or addict is alive, there is hope for healing. We act with the certainty that our every contact with a practicing addict may be that addict's last, best chance at recovery, and that every crisis is an opportunity to bring an addict into recovery.We commit ourselves, as our first priority, to the patient in treatment. Next, in the certain knowledge that we can help, we commit ourselves to finding and attracting the alcoholic and addict who still suffers. We recognize that key to our continued success are our ability to reach the addict in need and our willingness to take immediate action to help.In both human and financial terms, we acknowledge that value of the service we provide, and we honor ourselves and our work with our sincere, unreserved assertion of that value. We understand that our opportunities to provide service and our energies to seek compensation for it are interdependent.We know that each of our patients is at the center of a wide circle, and that within this circle are our patient's best support in recovery and our next opportunities to provide treatment.We constantly seek ways to improve our work and to demonstrate our empathy and respect for one another and for our patients. We recognize and celebrate effort, and we acknowledge that mistakes, as long as we are trying, are opportunities to learn. We commit to continuous improvement and growth.Underlying all of our actions is our fundamental belief that at Lakeside-Milam Recovery Centers we provide the finest addiction treatment available anywhere, that the work we do is of social and material value to our clients and the community, and that people, both those we work with and those we serve, are our greatest and most precious asset.
Where can you find us?
Lakeside-Milam Recovery Centers - Burien, WA
12845 Ambaum Blvd SW, Burien WA, 98146
Reviews
2020-11-12 17:03:49
I went to
lakeside milam
in january of 2007 it was my last resort i was sick homeless and had given up. Yes there may have been some childish stuff going on but we were kids with no skills in letting out or feelings so what do you expect but today i have three and a half years clean. I have a life beyond my wildest dreams the program worked for me and i just sent my little sister to the adult facility in kirkland and was very impressed with how they treated her and how good the continuing care is so when considering a treatment center for your child i belive you wont find a better program with more caring staff
2019-09-05 02:27:33
My son was in Lakeside. The staff is caring but the facility is very run down. They do go over stuff that the kids need to learn, and the kids can come out of their with some good life lessons, but it is so redundant, and their is such a lack of proper staff to student ratio, that the kids can also come out of their with more bad habbits. I think that the facility at Ryther in Lakecity is a better facility, lower staff to kids ratio, and they address any Co-Occuring disorders, which is important because lots of these kids do have other things going on. Lakesides policy is just to mainly address the addiction first, at their facility. The positive to Lakeside is their 'family week' which is education for one or two parents. It is fabulous. The other positive is they have a follow up once the kids are 'released' from Lakeside and the counselor is wonderful. It is 2-3 days a week and can really aid in the addicts recovery. If think that some of the outdoor programs for addicts would be better suited to most kids. Because Lakeside is horrible about providing the kids with any exercise, which is a type of neglect in my oppinion. Exercise speeds the recovery process, releases endorphins, and stimulates appetite.Some of the speakers that come to lakeside were wonderful. But again, it is a VERY run down facility. The people there say that you do not want the kids going to a spa but it is depressing. But the main thing again that needs to be addressed is the patient to staff ratio. At night the kids stay up really late, walking around, cussing etc. They say that the kids have to stay in their rooms, but it does not always happen. Again the staff is caring, not well educated, but they have all been addicts so they know what the kids are going through.If this is your last resort, then I would put my son or daughter there, but I would try and find another place while they were in there to help facility lasting change. Good Luck it is a tough road you are on.
2018-11-13 23:33:31
I have never been more happy. I know have one year clean. Thanks for the help lakeside!!! I am so grateful for coming, my life is amazing.