Addicted to Opiate Prescription Drugs
Prescription opiate pain killer addiction has been a huge problem in the United States for a long time and it is only getting worse. People from all walks of life are experiencing the dark realities of opiate-based drug addiction.  A significant amount of these addicts are taking their dependency a couple steps further with heroin.
Unethical medical practices have been responsible for much the destructiveness of opioid addiction.  Doctors over prescribe patients for whatever reason, seemingly either for money or because they may not have the resources to treat patients effectively.
When people have developed a tolerance to the effects of their opiate medication, they seek heavier drugs with the same chemical structure to satisfy their needs. Whether it be a doctor or a drug cartel, somebody is always there to meet that need, producing harder drugs that are potentially life threatening. Whatever the case, it's costing lives, rich or poor, white or black, male or female, it is an epidemic of horrifying proportions.
Opiate Addiction Claims Slipknot Bassist, Paul Gray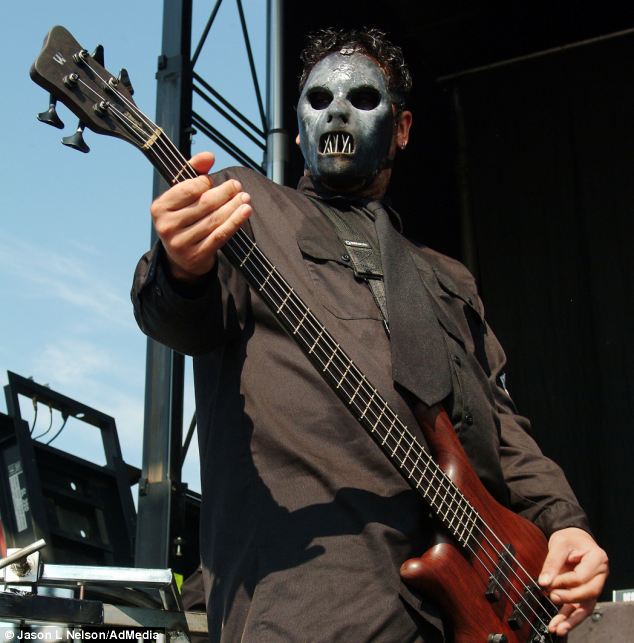 Iowa Supreme Court is set to hear the case of late Slipknot bassist Paul Gray on Tuesday. Gray died in 2010 in a room at the TownePlace Suites Hotel in Johnston, Iowa, the band's home state. The autopsy later revealed that the bass player's cause of death was a morphine overdose as well as "significant heart disease". Gray's widow Brenna Gray filed a suit in 2014 which was dismissed because under Iowa state law, the suit was filed two years too late.
Now nearly six years later Gray's attorney will be allowed to present their case in front of the Iowa Supreme Court, while attempting to sue Dr. Daniel Baldi for over prescribing her husband opiates in addition to eight other patients who died as a result of the Dr.'s alleged irresponsible practices. Paul's band-mates reported that they tried numerous times to admit him into an opiate addiction treatment program with not luck. They held several addiction interventions with him as well that were obviously unsuccessful. Brenna revealed that Paul had finally agreed to enter a addiction rehab the day just before his death.
Opiate Addiction Does Not Discriminate
More and more people are getting addicted to prescription drugs that have potentially fatal side effects. Whether you are a famous rock star, an elderly person, teenager, housewife, etc., opioid addiction can and will affect you to the point of what can often seem like no return. This is not an issue that discriminates. Thousands of people in the United States are carelessly prescribed dangerous medications every day.  It is a problem that the government is now attempting to control by passing laws that limit the amount of prescription drugs a doctor can prescribe in a designated amount of time.
Though this sounds like a good idea on the surface, people are already facing the issue of developing a tolerance for these medications. Because of its price, availability, and potency, heroin has become the alternative to prescription drug abuse.  There is speculation that these laws would just drive people to heroin quicker. Heroin, though seemingly making a comeback, is still finite, while its demand is growing at a rapid pace. Where there's demand, there will always be someone willing to take huge risks to provide a supply at the right price. While opiate-based drugs lose their effectiveness, due to their physical dependent nature, a new drug must enter the market legally or illegally in order to satisfy an extremely profitable demand.
Evolving Opiate Addiction
W-18 is a deadly street drug that has popped up in Canada. Its potency has been reported to being 10,000 times stronger than morphine, the drug that caused Paul Gray's overdose, and 100 times stronger than fentanyl, a legal pain killer often used to treat breakthrough pain prior to a medical procedure or patients who suffer from chronic pain. This new drug has an even more dangerous aspect with respect to heroin due to the ability to being manufactured in a basement somewhere and not needing to be pulled from a plant indigenous to certain areas.
The best way to avoid being sucked into the dark world of opiate addiction is to not get involved in the first place. Many people have found healthier alternatives to these dangerous substances to treat chronic pain. If you are already in the grips of this terrible disease, there is help wherever you are. Intervention services are available along with detox facilities and inpatient/outpatient drug rehab programs. Far too many people have had their lives cut short because of prescription and street drugs. Do not be a statistic.