Drug addiction stems from a wide variety of factors. One of the principal factors that drives addiction is a lack of connection. People who feel a lack of connection to others will most likely flock toward drugs and alcohol.
As such, the LGBTQ community suffers inordinately from addiction. According to the Substance Abuse and Mental Health Service Administration, 20 to 30 percent of the LGBQT population suffer from addiction. Only 9 percent of the rest of the population is addicted.
That's a staggering number that needs addressing. In order to help deal with the issue, it's important to understand why people in this specific community struggle with substance abuse.
Why Is the LGBTQ Community at Risk?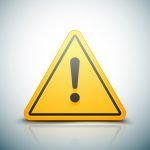 Marginalization: Members of this community face severe discrimination and prejudice from society on a daily basis. This can come in the form of physical or verbal violence.
Discrimination happens in every dimension of society from legislative to day-to-day. People in the community have a hard time escaping the judgmental gaze of society.
Housing discrimination: According to the Center for American Progress, 56 percent of gay individuals and 70 percent of transgender individuals state that they have experienced some form of discrimination in housing based on their sexual orientation.
Without access to housing, the gay community will struggle to maintain stability, which could lead them to turn to drugs.
Employment discrimination: There are several states where it is legal for gay and transgender people to get denied employment because of their sexual orientation or gender identity. When someone doesn't have equal access to employment, the rest of their life suffers.
Social factors: Unfortunately, places where people of the LGBTQ community feel safe include bars, clubs and restaurants. In all of these places smoking and drinking are popular—and in some of these places drug use is a frequent fixture.
How to Resolve this Issue?
Whereas people in active addiction face a lot of shame and stigma because of a lack of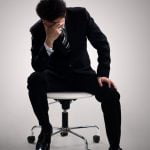 understanding regarding the nature of addiction, there's a culture of ignorance about the LGBTQ community. Raising awareness and helping support this community will go a long way in helping reduce the high number of people who struggle.
Specifically, treatment programs need to develop cultural competency so they can effectively deal with this underserved population. This community needs treatment programs that are tailored specifically to meet its needs in order to experience long-term healing.
Considerations for the Future
Coming to accept who you are, no matter what, can play a huge role in keeping someone from using in the future.
Making sure that the treatment program offers dual diagnosis treatment is vital. A lot of people within this demographic struggle with alternative issues from the years of abuse and neglect they've had to go through.
The government needs to avoid discriminatory practices toward the community, and families need to practice acceptance. Through these efforts, we will hopefully see a decrease in the amount of LGBTQ people struggling with addiction. Everybody deserves sobriety.