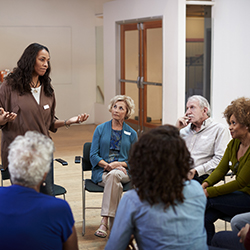 Laurelwood Hospital
200 Wisteria Drive, Gainesville GA, 30501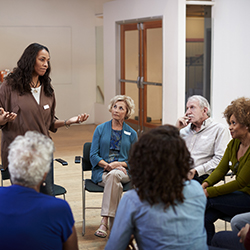 Description
Laurelwood Hospital (Gainesville) located at 200 Wisteria Drive, Gainesville, GA 30501, United States is a drug rehab center providing substance abuse treatment, detoxification, and buprenorphine used in drug treatment with outpatient care, partial hospitalization or day treatment, and hospitalization or inpatient care. Adolecents or teens and dual diagnosis or persons with co-occuring disorders are supported for this Georgia drug treatment center. Medicaid, medicare, state financed payment, private health insurance, military insurance, and self payment is accepted. Includes ASL or other assistance for the hearing impaired and spanish language services.
Services
Services for the deaf and hard of hearing
Partial hospitalization/day treatment
Where can you find us?
Laurelwood Hospital
200 Wisteria Drive, Gainesville GA, 30501
Reviews
2021-11-14 01:51:59
Physically and emotionally abusive, Spent less than 24 hrs. under their "care" after an traumatic accident requiring extensive surgery and physical therapy. I was a healthcare professional employed in a medical practice closely connected (and now owned) by NEGMC. I was sitting in a wheelchair, awaiting discharge from Lanier Park Hospital when two security guards entered the room. My right arm and shoulder were shattered (I am Rt Handed), and I had six rods inserted that would have to be removed with additional surgery after a bad fall in my home in the early AM. I had been hospitalized for four days at Lanier Park Hospital (a bariatric surgery hospital) because the EMTS misjudged the extent of my injuries and did not take me to NEGMC. There was no emergency room physician and I waited about two hours for any pain relief. I had recently been told I could be out of work for three to four months, may need shoulder replacement surgery in six months, and my 18 year old pet died alone while I was hospitalized. I was accompanied by two supportive co-workers: a nurse practitioner and a nuclear medicine technologist, as I had no family in Georgia. They witnessed the security guard yell at me and tell me I had no rights. He then twisted my left hand and bent my nails back to take my phone. They then wheeled me out to a van, bleeding from my hand, pushed me up a wooden step stool into the back of a van onto a metal seat. There was a metal grill between the compartment and the driver. Because of the contraption holding my arm into a 90 degree position, he was unable to place a seatbelt around me. He laughed when I expressed my fear of injury during the drive. He said he would just have to be more careful to not hit the brakes. I stumbled down the wooden steps, falling and landing with my bottom on the steps. I went into Laurelwood (across the street from my place of work) and entered into a sitting room filled with young men watching a sports event on TV. I had two hospital gowns wrapped around my shoulders, sweat pants, socks and my glasses had been left at the hospital. I sat bleeding until I was brought back to intake. I told her my story and she took pictures of my hand and allowed me to clean it under the tap. I was then taken to a room with an electric hospital bed that did not work. I was told no other beds were available. I was unable to lay flat because of the device supporting my arm. I sat on the bed and waited. My roommate was going through alcohol detox and started yelling and throwing things at me. I left the room and approached the nursing station to notify them. I was yelled at and told to keep my distance. I sat down on the floor outside the room for hours. Finally, a staff member approached me and took me into an available room across the hall. The next day I was released after one of my co-workers pounded on the front door demanding she be allowed to see me. Apparently, one of the physicians I worked for had gotten involved and pressured my release. A staff member told me "to run, not walk". I never met with a therapist or physician while I was in their "care". Sixteen years later, I am shaking as I write this. I, then, made the decision to leave Gainesville. It took four years to sell my house. I was not longer comfortable seeing the place where I suffered such cruelty. I lived near Lanier Park Hospital and had to pass it as I drove to work. I had to drive past Laurelwood as the parking garage was across the street. I would occasionally pass the security guard who assaulted me as I went to the hospital cafeteria. He did not recognize me in my uniform and lab coat. I quit going to the cafeteria. Other staff members would " joke" and refer to mental health facilities like Laurelwood, not realizing or forgetting what had happened to me. Laurelwood was fully reimbursed by my health insurance company for the "care" I received. That is probably I waited so long with my co-workers for my discharge paper and prescriptions. They would never have wasted their time had I not had good insurance. I have spent the past fifteen years in silence, ashamed that nobody was there to protect me. I was a military "Brat", a Gold Star family military and had been a military wife for ten years. In the space of 24 hours, I was taught about true vulnerability. I hope that insurance payment was worth it. Maybe this REVIEW will help me move forward. Nothing else has.