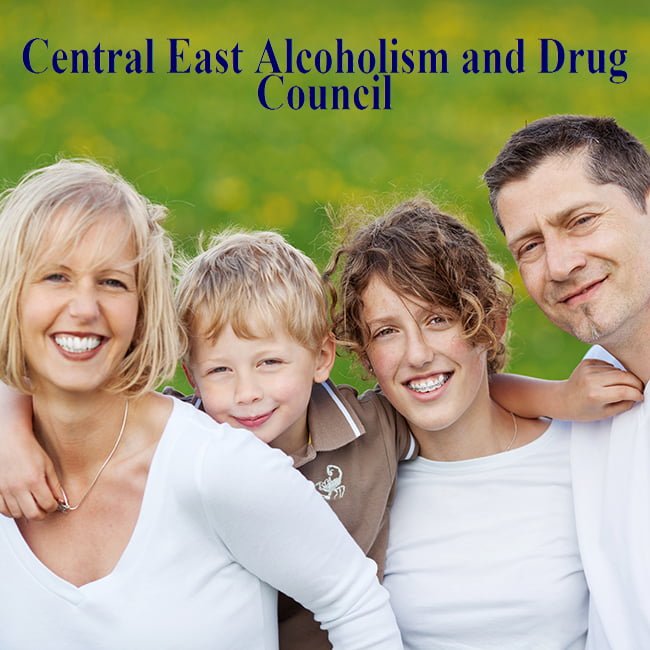 Central East Alcoholism and Drug Council
635 Division St, Charleston IL, 61920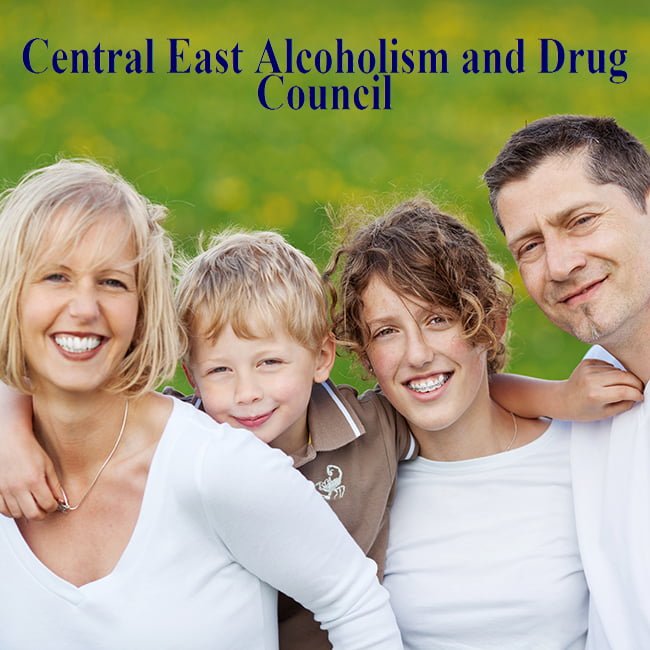 Description
The program is a multi-modal system of intensive treatment with an expected length of stay determined by individual assessment. Clients are in a gender specific program. Clients participate in individual and group therapy, with specific treatment focuses based upon the client's assessed needs. Specific approaches utilized include, but are not limited to individual counseling, group therapy, assertiveness and relaxation training, cognitive and behavioral change therapies, didactic groups, family therapy, and recreational therapy. Self-help groups are utilized in conjunction with these service.Intensive Outpatient Services are designed to provide structure and support for individuals who are in need of intensive treatment and can remain in their own living environment while receiving these services on an outpatient basis. The individual participating in this level of care will receive individual, group, and family counseling. This design offers the individual the opportunity to receive such services while working, going to school, or while caring for a family.
Where can you find us?
Central East Alcoholism and Drug Council
635 Division St, Charleston IL, 61920
Reviews
2020-04-03 20:49:02
My partner signed up to be accepted. They told her she couldn't go in without a detox. She did what was asked. They said they'd have a bed right when she got out. They lied. She got postponed 4 days. I then drove 3 hours to being her there. She disclosed her mental health issues, and everything else including her vegetarian diet. They waited till I was halfway home and every supervisor was gone to tell her that her intake was done incorrectly and that she couldn't stay. On top if serving her meat. I then came back and asked who was reimbursing me for my wasted time and fuel. They gave me a number for an answering machine instead of any actual answer. This is the most unprofessional experience I've ever had. Much less for a place that's supposed to be in charge of the lives of addicts and people close to killing themselves from substance usage. Avoid at all cost. They'll shift the blame and give you the run around when seeking any serious help.
2020-04-03 20:49:13
They're lucky they're getting one star from me . I do not recommend this place at all. If you're in a relationship this is not the place for you to go the staff you don't keep an eye on the clints very good at all. This is a co-ed facility do not recommend it at all. They need to be a little stricter on the clients here and have classes where it's females in one in males in the other. They they may just have more successful outcome and if they do it that way.
2020-04-03 20:49:22
The hour house saved my life. I've been clean 2 years now and the hour house is where I gained the tools to start this journey with a solid foundation. So grateful for this treatment center.
2020-04-03 20:49:32
Called for a loved one for crisis treatment. I understand from what they told me that they dont offer such services. They acted like I was such a pain to give me ideas where to go. Awful mental health service in my opinion.
2020-04-03 20:49:45
Lisa is amazing!! I had my share of prison and treatment until I chose to parole to treatment. Lisa helped me in ways I will always be grateful for!! This is the place to go if you're sick and tired of being sick and tired.
2020-04-03 20:49:57
I went in for detox where they lock you in a room to go crazy. Cant even aka a phone call they have to call for u. If you want help go to another place this one us the worst place just like detox in jail. But in jail they checkup more and actually try.
2020-04-03 20:50:09
I was a patient here from 11/11/14-12/22/14 and I absolutely loved it. They're so caring like literally your family. They actually care bout your well-being. I met alotta people here I'll NEVER forget.. This place saved my life. 💯 I would recommend The Hour House to anyone.
2020-04-03 20:50:19
I was a patient here from 12/23/16 and left on my own on 1/16/17,due to some cruical differences I had with the way this facility was ran! Four days into my stay in detox,a nurse in the nurses station was discharging another female and gave her my wallet. My drivers license, me and my child's SS cards, a Debit card,a credit card, cash, and my medial card all was given away. I was forced to hand these personal things over when I was admitted into detox and nothing was ever done about it "Privacy Act" . I am still struggling to get the rest of my belongings from this facility! If you are struggling with addiction wait it out for a professional establishment to be available for you! Don't rush into a place u have not FULLY researched for help!! Please and Thank You
2020-04-03 20:50:30
I hated working here. The supervisors are unprofessional. They yell at you in front of other staff and clients. They treat you like you are stupid. They talk in a condescending and demeaning tone of voice to staff and clients. They have had over 50 people quit working and one that I know of is pursing a lawsuit for a hostile work environment. Do not work here and don't send your loved ones here.