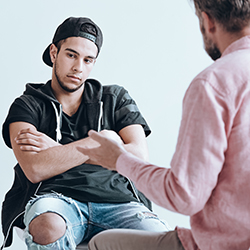 CAB Health and Recovery Services Inc
111 Middleton Road, Danvers MA, 1923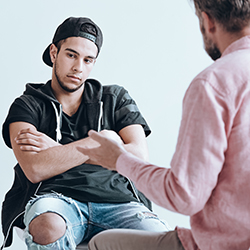 Description
CAB Health and Recovery Services Inc (Residential Adolescent Program) located at 111 Middleton Road, Danvers, MA 01923, United States is a drug rehab facility providing substance abuse treatment and buprenorphine used in drug treatment with residential long-term treatment. Adolecents or teens, persons with HIV or AIDS, women, and men are supported for this Massachusetts drug treatment center. Medicaid, medicare, state financed payment, private health insurance, military insurance, and self payment is accepted with sliding fee scales and payment assistance. Includes spanish language services.
Services
Military insurance (e.g., TRICARE)

Cash or self-payment
Sliding fee scale (fee is based on income and other factors)

Payment assistance (check with facility for details)
Where can you find us?
CAB Health and Recovery Services Inc
111 Middleton Road, Danvers MA, 1923
Reviews
2020-03-28 23:00:26
My experience there was traumatic! None of the staff even talked to me. I remember the unusual sound, of hearing myself talk to my Mom, when I was released 5 days later. They gave me NOTHING for my detox. I was awake the 5 days I was there. I went in to get off of Suboxone. They gave me methadone! Terrible. Terrible experience. That was about 6 or 7 years ago. I hope the place has improved!
2020-03-28 23:01:12
Was sent there for benzodiazapine withdrawal, wasn't given anything for it - which was why the hospital sent me there - and so Left the same day. Complete waste of my time. I didn't need to be "housed" for 5 days which was their plan - I have a place to stay. I needed medication to withdraw. If however you are a heroin addict, the methadone flows freely and quite a few people nodding off and obviously high can be seen.
2020-03-28 23:01:37
Just left after 5 days. I read reviews first and thought i was in for hell. Place was surprisingly clean. Staff all seemed nice. I def recommend it if you need a place to get through withdrawals and be given a chance to be sober. Only negative id sau would be the food wasnt the best, also wasnt the worst tho.
2020-03-28 23:01:59
Legal place to get high staff doesn't care, most barely speak English
2020-03-28 23:02:23
Lahey helps a lot of people . any kind of help they will assist you
2020-03-28 23:02:44
The staff seem as though they're uneducated when it comes to acute withdrawal. They have short fuses (for the most part, 1 out of 6 are nice) and treat you as though you're an addict and that is all you are. If you have a special dietary need, do NOT come. You will starve. It's more or less like being in a prison. They don't have the resources and treat you like the withdrawing- you is the real you. Not to mention it's filthy, you're not free to go outside as you please and don't plan on sleeping because it extremely loud day and night. They look at you like scum and treat you as such. Do yourself a favor, skip this place. And Danvers, SHUT IT DOWN.
2020-03-28 23:03:05
I was in treatment here. I was in bad shape homeless and addicted to drugs for over 10 years. I am now sober 2 years I owe so much to this place for helping me get my life back. A friend recommended Danvers detox because they had helped him. And They were tobacco friendly which for many myself included was a HUGE plus to be able to smoke while there. I was there 7 days. The staff for the most part was caring and just seemed to want to help. My counselor was great. There was 1 or 2 staff who clearly were burned out had seen one too many addicts and alcoholics come and go and just were jerks and should have been looking for another line of work. My fiance went also 13 months ago she is clean and sober and had a positive experience also here. Look it's rehab not a country club they take MASSHEALTH LOOK rehab sucks for the most part you're sick and going through withdrawal and things are at an all time low if you're in a detox. This place treated me right and I thank them for caring and being there to help.. P.S. the food is ABSOLUTELY awful. It's all donated by the Boston food bank and prepared on site. Again it's rehab/detox not a country club or passages of Malibu. It's not as bad as prison food but it isn't gourmet either. Give them a shot if you want to get clean. I know myself and 3 other people who have gone in the last 36 months or so and are all sober ranging from 18-36 months clean to date. I'd recommend family and friends to go here with out hesitation! Good luck!
2020-03-28 23:04:25
The staff showed genuine care and compassion during my 32-day stay between detox (downstairs) and CSS (upstairs). I am eternally grateful to them for all they've done for me. A lot of restrictions, but you get everything you need. I'd recommend this place to any addict/alcoholic that is serious about recovery and aftercare.
2020-03-28 23:04:56
I recently went to Danvers Cab detox to get help with my drinking problem. I went in on my own free will knowing i needed help. I have to say that "some" of the staff memebers were helpful and kind but a few that were very abrasive since they have been there for quite some time and felt they should never be questioned but that's not the reason I'm rating them with 1 star.The way it works is when people arrive we are put through an intake and asked all the standard medical queations and "so called" removed of any harmful illicit drugs and things to that nature. Well the problem is it's a fact that drugs are brought into the program very easily as i found out on the first night in. It's almost more of a way to find a new drug connection.I was placed in a room with not only alcoholic's but with drug users who very openly were using cocaine and heroin. This to me just instantly took me by surprise. I witnessed in about 3 occasions "cheaking" meaning while people were getting their Meds that they would place it in their mouth and not swallow and trade or sell them in Plain Sight of the staff. Here i am trying to get help and I'm witnessing this behavior frequently.So of course they would take my vitals as they should and mine seemed to be fine for the most part however i was constantly asked if i wanted to take Librium to help me sleep but knowing i felt fine i would refuse it. Now keep in mind after vitals are taken you need to take the paperwork to the nurses station to be logged in. The problem i found with that was i was constantly asked if i wanted librium. I felt like they were pushing it on me.The facility is run down and very dirty. Infact i had to ask for a broom to sweep used bandaids from the so called bed that i tried to sleep in. The bathroom floor was ripped up and we had to lay paaper on the shower floor to avoid getting cut. They do have a TV room that would accommodate Maybe 50% of the people stored in the facility so that meant standing in a hallway or laying in the bad.The worst part this entire situation was that no actual help was given. They hold what they call as meetings every few hours but for the most part it was us getting lectured on how the place works. A major flaw is that people go to a detox to get sober and live productive lives but from what i found out it that the truth of the matter is that it's just a place to hold people rather then help them. It's a cash cow to bill for services that are not given. If i had to guess out of the 50+ or so people stuffed in there MAYBE 1 will get better. Now don't get me wrong if one person can be saved then bravo but things need to change with that system fast. I'm sad to say that i left on my own free will after 2 days but i will do my research and find a place that actually does care and want to help people.Last i do want to say that i was impressed that 2 gentleman did come in from a Charlestown AA branch and got me thinking that things will work if i let it so it's not all negitive. Please before you consider going here or bringing a loved one there do some research. I hope the state of Massachusetts gets their act together and learns how to get people to actually help needed.Thanks for reading this book and good luck and God bless with the sobriety
2020-03-28 23:05:20
Absolutely 100% best program i have set foot in. From the moment i called inquiring about a bed i recieved nothing but kindness. That held true throught out my stay there as well. The staff is beyond amazing. Very special people who work within the building. Id reccomend to anyone and everyone.
2020-03-28 23:05:40
My husband died, the staff was rude to me on getting answers about his fall ( more than one), a week later no one has gotten back to me. A terrible place, still rude in calling today. Beverly hospital CCu care however was professional, went above and beyond, were genuine, caring, and gave best care possible. Seek alternate treatment.
2020-03-28 23:12:05
Everyone here is "working" whether it's the employee"s or the clients working on their recovery...
2020-03-28 23:12:28
Was given incorrect info for admission. Drove 110 miles, only to be rudely turned back. RED TAPE BULLSHIT AND UNTRUTHS. SHAME ON YOUR STAFF!!!
2021-03-29 23:47:39
I completed the 7 day opiate detox program in 2012 at the Danvers location. Overall I had a good, successful experience. I found all staff to be acceptable with over half being exceptional with the treatment of patients, ability to relate, non judgemental, positive attitudes yet empathetic towards individuals struggles, and even caring about patients outcomes. The only complaint I have is that I wush there was a way to keep a closer eye on patients that were sneaki g drugs in, behaving like it was a party disrespecting the peopl there for genuine help, and conflict between patients. However thats all on the patients themselves. I recommend them if still the standard of care i recieved.
2021-07-09 22:46:45
I'm like I don't know who it is on here under the CAB username answering back to patients but that alone is a perfect example of how this place is. Any self respecting, educated, caring, self aware detox staff would not sit here answering patients experiences with shady snarky comments putting all the blame on them. Yes you can force someone to get clean they need to want it. But when these people are saying they wanted it!!! And they got half ass inpatient care don't sit here and tell them they didn't. Just look at the reviews alone there are ten times more bad than good. I've known plenty of people to go here and they all have the same story. If everyone is saying something is wrong with this place, and that seems to be a common denominator then there is probably something wrong with the place. No educated mental health professional is going to sit here and blame the patients. It's just gross
2022-01-04 01:21:21
This place is the worst staff is useless
2022-05-03 22:04:51
My daughter was there for 2 days. She said the place was unsanitary and smelled like body odor. She was told she would get meds and hours went by. When she asked again, they kept saying 2 more hours. This went on for 14 hours. A lot of patients were high right in front of staff. Never again!!!!
2022-05-27 13:31:09
This facility violated my hippa rights every time I call they hang up on me immediately. They illlegally kept medication from me. They talked poorly about me right in front of my face they refuse to give me the directions information by far the worst place I have ever been in my life they left me throwing up in my bed and refused to give me any medication to stop my nausea. Do not go to this facility unless you want to be treated like a piece of trash. This place doesn't even deserve a one star rating and I will reporting them for how they treat patients.
2022-05-27 13:33:43
This place needs to be shut down it is horrific how they treat patients I'm shocked someone haven't died in there watch cause they don't check on people at all. The most traumatic place I've ever been.
2022-05-27 13:37:02
I would like to speak to the director of this poorly ran medical facility. I have to file a police report cause they took my medication. And I'm also getting a lawyers due to the fact every time I call they won't even speak to me they hang up.