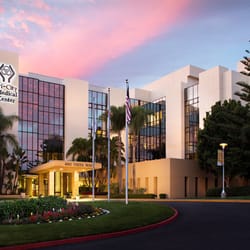 Tri-City Medical Center
4002 Vista Way, Oceanside CA, 92056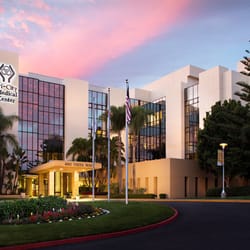 Description
Life can be challenging. Everyday problems can become overwhelming. Emotional issues and mental health problems can affect your family, your job and your goals in life. The caring professionals in our North San Diego Behavioral Health Services Program are here to help.We offer levels of care to match your needs. Our trained team provides pre-treatment assessment and a thorough evaluation of each patient. The multidisciplinary staff includes registered nurses, psychiatrists, psychologists, social workers, and other care providers who work together to guide you toward a healthier future. Behavioral Health patients may be provided with the options of inpatient or outpatient services. Every step of the way, family members and friends play a vital role in recovery.
Where can you find us?
Tri-City Medical Center
4002 Vista Way, Oceanside CA, 92056
Reviews
2016-03-22 14:36:30
Wow I can't believe all the poor reviews about a hospital that is serving so many residents of north county. You would think a hospital would actually care about people who need some type of medical attention. I came here for a drug test and I didn't have a problem at all. Check in was pretty smooth and easy I did have to wait because I didn't have to use the restroom. The nice lady gave me some water but said not to drink too much because it may affect the test. So I waited about an hour before I could go and when I finally did everything worked out. I don't understand the bad reviews but I had a good experience.
2019-09-22 21:28:02
This is the absolute WORST hospital I have ever been to in my life. The rooms are out dated. The employees have horrible attitudes and act like you are a scum of the earth person when all you want is to get some medical attention and advice. The hospital looks run down and dirty. Equipment was old and just looked like it was ancient. They treat you very rude and disrespectful and don't consider your injuries. They are in a hurry to get their shift over with not worried about taking care of their patients. I would never go back if I don't have to.