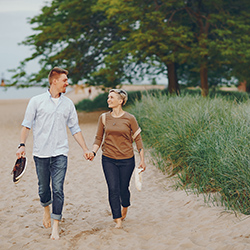 The Dimock Center
50 Dimock Street, Roxbury MA, 2119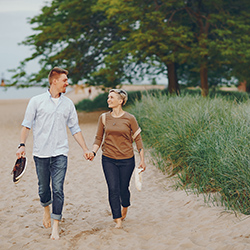 Description
The Dimock Center (John Flowers Recovery Home) located at 50 Dimock Street, Roxbury, MA 02119, United States is an alcohol treatment center providing substance abuse treatment and a halfway house or sober living home with residential long-term treatment. Dual diagnosis or persons with co-occuring disorders and men are supported for this Massachusetts drug rehab center. Self payment is accepted with payment assistance. Includes ASL or other assistance for the hearing impaired and spanish language services.
Services
Transitional housing, halfway house, or sober home
Payment assistance (check with facility for details)
Other languages (excluding spanish)
Services for the deaf and hard of hearing
Where can you find us?
The Dimock Center
50 Dimock Street, Roxbury MA, 2119
Reviews
2020-09-05 07:27:36
It is the best place for acute detox and more. Staffs are very professional. Because they do have morality and much passion into their responsibilities and duties.
That is a complete lie. You have obviously never been there. It\'s now the bottom of the barrel because Cab Boston is shutting down. So don\'t listen to the fake review this guy posted. Probably a new staff member trying to earn brownie points. Don\'t get me wrong there are a few good people that work there but the nurses and most of the caseworkers are rude and racist. Very poor code of ethics. It may look nice but there are bed bugs. The rooms are filthy. And they run it as if they are prison guards. Not everyone is a bad person coming in to theses places so they should stop treating everyone like they are. It\'s pretty funny how you have there special security that patrol the place making drug deals and shit out front. They do there rounds with there girlfriend waiting all night in a car that\'s parked out of the view of a camera. it\'s a joke. Some of the staff will get you high if have the money. But it\'s so nice. It\'s a flop house. That is an insurance sceam. I can only imagine how much money this place brings in with only 13 or so people it holds almost 50 and they haven\'t had more then 18 in the few times I have come. I have a drinking problem yes. And this place isn\'t able to help it when the people that work here are taking advantage of the clients that walk in the doors. Because they will go get you anything you want if you have the money and if your a female you can imagine. These girls don\'t speak up because most are girls that run in the area of Mass Ave. and don\'t want to be labeled as a rat. Because the violence is bad. There is some violence that goes on here but more intimidation. I would never send anyone here if it wasn\'t a last resort in a snow storm. The place is so bad. I had 2 seizures because of alcohol and they didn\'t care or give me the right medicine. I really can\'t believe this place has gone this long. People that own this place must have big power in Boston. It should be shut down for the sexual misconduct alone. They should have someone come in and do a sting because if it\'s a know visit or audit they clean up there act or they do because the powers that be are in on the nonsense that is Dimock detox. Maybe the other programs on the campus are good and make a difference but not here. I believe people have died leaving here because they would rather not let this place take it\'s soul. The sexual misconduct is beyond words. Just be aware and stay alive. Don\'t come to this place or send your loved ones.
2022-05-04 03:30:55
Zero Compassion...Never got to see/talk to a councilor...They very rarely do room checks...You could be dead in your room for hours the only time that they might notice is when THEY YELL DOWN THE HALL "LUNCHTIME"...even then they may not walk down the hall to see if your even there any longer...When I told a nurse that I wanted to leave she said "Okay,Good Bye"!!! Anyplace else would at least try and talk you into staying...All they care about is the turnover $$$...I read that they admit 4000 PEOPLE A YEAR!!! Figure that one out...The normal stay is at least 5 days sometimes 7...It's a revolving door...It's all about the ALMIGHTY DOLLAR! OH and try to get comfort meds...I needed zofran for nausea...They said that they "Ran Out" still didn't have any in 4 days...And the food I use the word "FOOD" lightly...You wouldn't feed it to your dog...Well anyway...It's a Great Place if you like being invisible & don't want to speak to a councilor...💁🏻‍♀️