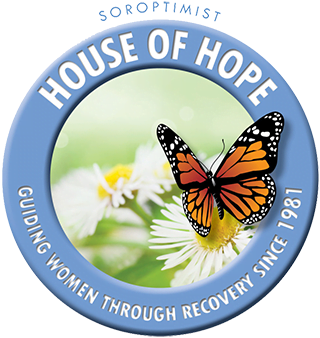 Soroptimist House of Hope
628 S 8th St, Banning CA, 92220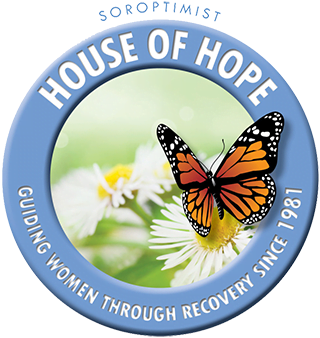 Description
For many women, their addictions landed them in jail. They were losing custody of children, and destroying relationships with spouses, parents, siblings and friends. When these women were released, their substance abuse disorders had to be addressed. With no government assistance, the ten local Soroptimist clubs raised sufficient funds to establish and begin to operate the first recovery home for women in September 1981. This recovery home was based on a 12-Step treatment program. A 4-bedroom house was purchased in Desert Hot Springs where the program is delivered in a residential, family-style environment to a maximum of six recovery clients. The ten Soroptimist clubs named this facility the "House of Hope."A second 4-bedroom house was purchased in Banning in 1989 to provide housing for graduates of the Soroptimist House of Hope's 45-day treatment program, or graduates of similar recovery programs. Many women have nowhere to go after treatment and would otherwise be homeless as they typically have no income. As clients cannot return to their previous environment after graduating from recovery, our Hope's Horizons transitional living house was established in response to that need. It is there, in a safe and nurturing environment, that clients are able to get their lives back on track with continued sobriety.From that early beginning, House of Hope and Hope's Horizons have helped several thousand women since 1981. We raise funds from a wide variety of sources including local donations from private individuals and corporations, government contracts, corporate and foundation grants, fundraising events, and some pledges tithing by local Soroptimist clubs. Soroptimist House of Hope is an independent non-profit organization. Even though we proudly carry the Soroptimist name, we are not affiliated or subsidized in whole or in part by the National or International Soroptimist organizations.
Where can you find us?
Soroptimist House of Hope
628 S 8th St, Banning CA, 92220
Reviews
2019-10-04 23:53:34
21 years ago this month I was in the House Of Hope, I still remember every inch of this wonderful home. A home that gave me much, it gave me the tools to live and survive. So I want to thank everyone involved that help me to gain not only my life back but to gain my sanity and self respect. I miss MaryJane and Joey. I lost contact with MaryJane does anyone know if she is still alive, please inform me.
2017-08-08 18:12:04
House of Hope gave me hope when I felt like there was no hope I was in House of Hope in Banning I have 9 years and am so greatful for all the women who run both house u give us our life back . And when I was done I went to Hope Horizon and it was in Cathedral City at that time and Joyce ran it she was amazing women . So sad that I just heard she passed away.Joyce u made a difference in my life and because of you I still am . Rest in Peace beautiful women . Marlene Walker
2017-08-28 07:51:53
Ive learned so much qbout myself im still wober and feeling great howi just want to lay there one more night tbere was no place like home,i came there from jail wearing sweat pants a tank and no shoes i left a better person with a wardrobe of House of Hope love
2019-08-13 05:50:16
I found the true meaning of life, what I am worth,and I got my relationship back with my higher power. Thank God for house of Hope, I now see light at the end of the tunnel
2015-12-30 14:26:49
House of hope gave me the love and support at a time that I needed it the most and I now I love my life more than ever thank you for giving me my life back .