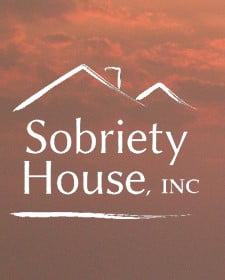 Sobriety House, Inc.
121 Acoma St, Denver CO, 80223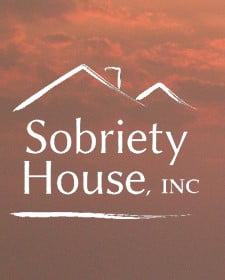 Description
Sobriety House offers a surprisingly affordable treatment option with a full continuum of care. Upon arrival, each client is assessed individually for the level of care appropriate for them. Clients can then transition to additional levels of care as needed seamlessly and without wait. Sobriety House offers intervention services for families whose goal is to support a loved one entering treatment. While trained staff arranges and conducts the intervention with appropriate family team members, the client may be referred to any organization that best fits their individual needs and circumstances. Intensive Residential Treatment is a 28-day intensive residential program. This program is an intensive treatment program intended for those with severe addictions and/or little prior rehabilitation experience. Clients attend four small groups per day, beginning at 8:30 AM and ending at 4PM. Clients are issued a program manual with information about the following weekly subjects and additional individual homework assignments. Clients work on their homework from the Phase I manual, attend a 12 step meeting or have individual session after the daily group meetings have ended at 4 PM. Transitional Residential Treatment (Halfway House) is a 30-120-day structured, supportive program where clients obtain full-time employment during the day and attend treatment activities during the evenings.
Where can you find us?
Sobriety House, Inc.
121 Acoma St, Denver CO, 80223
Reviews
2016-10-20 05:17:39
Hello everyone. I am Larry Last from West Bend,WI. I have been involved in ministry of all kinds from Asst Pastor-worship leader,youth pastor,but laying low at the moment. I am starting a NON alcohol Bar and Concert hall with my 20 yr old daughter here. It is called Limtless of West Bend(Facebook it that way) It will explain everything there. We have a GOFUNDME video that explains why and what we are doing. It is being blessed of God. Thanks and God Bless you all and at our venue our motto is-From Limited to Limitless-TOGETHER WE SHALL BE LIMITLESS..Peace!..Please pass the word and have your friends feel free to friend me for more info and updates. We believe you can have fun without the pressures of alcohol and drugs!! 245 days free and clean!!!
2017-10-26 23:04:05
This place saved my life! The staff is excellent and I will forever be great full for So Ho
2017-10-03 18:35:01
It is wonderful and uplifting. And it makes me know I am not alone. Thank you for your inspiration. At the end of the day. It makes me have more gratitude.
2015-08-08 06:30:15
This place is life saving. It truly brought me back from the brink of destruction I'm forever grateful.
2017-11-11 22:00:34
Saved my life...literally. That was 11 years ago. Not sure it is the same place today.
2021-09-24 01:09:18
Yeah I was wondering if you guys had inpatient treatment anything for people with withdrawals