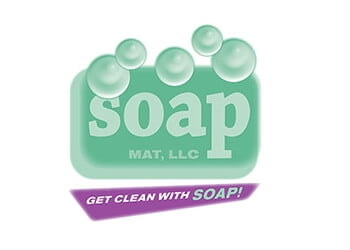 SOAP MAT, LLC
3230 Waring Ct, Oceanside CA, 92056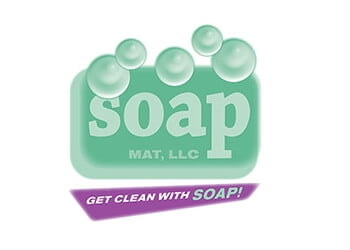 Description
SOAP MAT LLC provides counseling, case management, social work, referrals to community resources, educational programs, work eligibility, vocational rehabilitation and nutritional counseling. SOAP MAT LLC also complies with governmental regulatory agencies. These agencies include the Federal Drug Enforcement Administration (DEA), the Substance Abuse and Mental Health Services Administration / Center of Substance Abuse Treatment (SAMHSA/CSAT), the Council on Accreditation (COA), the Food and Drug Administration (FDA), and California Department of Health Care Services. SOAP MAT focuses on breaking the destructive cycle of opioid addiction and dependency, understands the difficulties of the social stigma associated with being addicted and believe an independent and constructive lifestyle is attainable. SOAP staff members believe that all patients should be treated with dignity and respect and are committed to delivering quality healthcare services in a compassionate and supportive environment.Medications developed to treat opioid addiction work through the same receptors as the addictive drug, but are safer and less likely to produce the harmful behaviors that characterize addiction. Physicians prescribe a particular medication based on a patient's specific medical needs to help reduce withdrawal symptoms and cravings. Methadone and buprenorphine are medications used to treat opioid dependence and addiction. People may safely take medications used in MAT for months, years, several years, or even a lifetime.Taking medication for opioid addiction is like taking medication to control heart disease or diabetes. It is not the same as substituting one addictive drug for another. The prescribed medication operates to normalize brain chemistry, block the euphoric effects of opioids, relieve physiological cravings, and normalize body functions without the negative effects of the abused drug. If controlled and used properly, the medication does not create a new addiction but helps people manage addiction so that the benefits of recovery can be maintained. In turn, patients are better able to focus on the lifestyle changes that lead back to healthy living.
Services
Therapy Session Included

Guest Dosing

Take home Doses
Where can you find us?
SOAP MAT, LLC
3230 Waring Ct, Oceanside CA, 92056
Reviews
2020-01-18 08:17:08
best clinic i have ever been too ever, i love SOAPThis methadone clinic saved my life ~ I don't think I could have gotten off dope without the support empathy and genuine caring compassion of the folks at SOAP MAT!I love this clinic so much it has stalled me from moving out of state , cause I'll miss my consular and the staff so much!!Everything is perfect , only suggestions I could possibly make are have a bi weekly needle/syringe exchange (NDSP) as well as group harm reduction/ addiction / therapy meetings .... But this place is amazing and I recommend any opiate addict to please check out SOAP before you let stigmatized impressions of methadone clinics cloud your opinion !
2016-10-03 12:40:02
If you want the BEST treatment go here! The staff is non judgmental, very caring, and take all the time you need to meet your needs. I am so grateful for them. BEST BEST BEST place ever! Love them! Great staff and counselors!