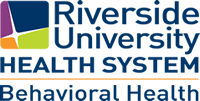 Riverside County Dept. of Mental Health
44199 Monroe St, Indio CA, 92201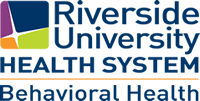 Description
Riverside University Health System – Behavioral Health has developed an exceptional reputation for providing services that involve the latest innovations in clinical practices affecting mental health. A high rate of client satisfaction has added to this reputation. We have a dedicated professional team of approximately 1,000 employees consisting of Psychiatrists, Clinicians, Peer Specialists, and paraprofessionals who serve over 45,000 consumers annually. The combination of innovative services and professional staff is reflected in our high rate of client satisfaction.Riverside University Health System – Behavioral Health is proud of our commitment to cultural competency and our acceptance and valuing of people from all ethnic, cultural, racial, and linguistic backgrounds. The Department's development and implementation of cultural competency will equip our employees to meet the needs of our diverse population. The confidentiality of all consumers is strictly adhered to in accordance with and Federal regulations.Services are primarily targeted toward individuals on Medi-Cal plus those eligible for other specialized State programs. Questions about bills and fees can be addressed to the clinic or to the Patient Accounts Unit at (951) 358-6900.Riverside University Health System – Behavioral Health is comprised of three major programs: Mental Health Services, Substance Use Services, and the Public Guardian's Office. These programs provide prompt, efficient, professional, culturally competent services throughout the county.
Where can you find us?
Riverside County Dept. of Mental Health
44199 Monroe St, Indio CA, 92201
Reviews
2019-06-25 13:48:59
I used to work here. This place provides good care. The staff value and respect their patients. I was impressed with the effort that the counselors put into their aftercare plans. From what I could see, the patients that followed the recommendations of the treatment team were very successful.The outpatient program is just as good. This is the perfect setting to fine tune yourself, whether it be for mental illness, or chemical dependency. Staff will work to inspire you to attain the skills you need to succeed.Food?... This is definitely not your typical hospital food! This is grandma's home style cooking. I ate breakfast and lunch here daily.It can actually be a pretty fun environment. I would totally come here.
2018-10-25 01:19:53
Worst facility ever for dependence help I work as a health care provider and this place consistently is below industry standards for admitting patients that have already been medically cleared by certified doctors for treatment and or rehab . Admitting staff seem to be very incompetent in their jobs and recognizing what is a patient in detox vs a patient in need of emergency treatment.