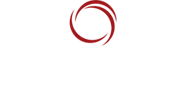 Resolution Services Office of Vivan Patton
The Carlyle Building 401 E Northern Lights Blvd, Anchorage AK, 99503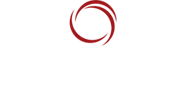 Description
Vivian Patton has worked in her respective field since 1994; previously employed as a social worker, she decided to pursue a profession that had a more person-centered approach. After opening her own practice in October 2007, she's been able to treat individuals the best way she believes she can. Her counseling services are very respective of each individual that walks into her office—if you aren't interested in change, Vivian will respect your decision and allow you to stay on your path. However, for those who need that extra support, those who are looking for change, we here at the Resolution Services Counseling and Wellness Office of Vivian Patton are here for you.Our counseling and wellness staff has a combined experience of 75 years. We employ counselors, certified case managers, and various support staff to help each client achieve their goals. We focus on helping people and doing the best work that we can—we will meet a client at their current situation and assist them from there. We strive to offer the least restrictive level of care; we try to give each patient the least amount of services to accomplish the necessary changes they're seeking. We value that all change is self-change and we have no interest in treating a client longer than necessary. Our company offers an integrative outpatient treatment program for those struggling with mental health issues or substance abuse, or clients needing early intervention services. We help individuals that are both mandated and self-referred to get on the path of recovery.If you are in the early stages of substance dependency and are seeking change, Vivian Patton can help you with her specialized treatment levels. Our facility operates similar to a rehab center, though we offer no sober living services. If it's determined you need long-term residential treatment, we will refer you to some of the best sober living facilities in or out of state.
Services
Drug/ Alcohol Counselor

Therapist
Where can you find us?
Resolution Services Office of Vivan Patton
The Carlyle Building 401 E Northern Lights Blvd, Anchorage AK, 99503
Reviews
2019-08-26 13:06:33
I helped get some of Vivian's staff certified when I ran the certification commission. All of them are extremely qualified, experienced, and capable people. But what is the most important, more so than the super qualifications, they all are empathetic, sincere, hard workers, and are very into their vocations. They work together, helping the clients, but helping each other, so that the agency works more as 'one' than a team. They are one of the most cohesive groups I have been honored to get to know.
2016-02-02 05:31:14
I am currently at Resolution Services as a Licensed CDCI, BHI Counselor of 5 years now. I am continuously y working for my higher education in the field of helping people. Not only is this the most professional staff I've ever worked for, I am continuously being educated by the staff and the clients in many ways! Come see us if you need anything from meeting ASAP, OCS or DOC requirements to just getting help at any level around the use, abuse or dependency of alcohol or other drugs and/or help with mental health issues; such as depression, OCD, PTSD. Anger Manager, etc., We are therapeutic in nature and even have an Alumni Support Group Fridays at 5:30! at no cost. So, Come in today, we have a place for you! Sincerely, Donna Wagster CDCI, BHI, Counselor
2020-03-12 01:17:20
You can never go wrong when it comes to helping people. Keep up the good work, it's changing lives for the better!!!
2016-08-07 06:38:52
Here to help you reach out, reach in, and recover!