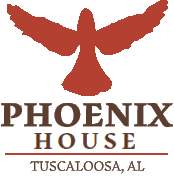 Phoenix House - Tuscaloosa, AL
700 35th Ave, Tuscaloosa AL, 35401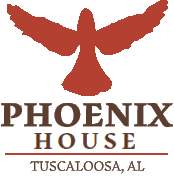 Description
The Phoenix House, Inc. of Tuscaloosa, Alabama moved to its current location, 700 35th Ave., in June of 1994. Our new facility houses (16) females and (21) males. The Phoenix House provided both certified Level III.01 Transitional Residential Treatment Program and Level III.1 Clinically Managed Low Intensity Residential Treatment levels of care to our clients.A diverse, broad-based Board of Directors who is committed to the mission of the program governs the Phoenix House and serve without compensation An Executive Director supervises the Phoenix House staff. We also have numerous volunteers that make significant contributions. Our primary funding base is by contract with the Alabama Department of Mental Health. Additional funding comes from Tuscaloosa United Way, community support, and nominal boarding fees paid by our residents.
Where can you find us?
Phoenix House - Tuscaloosa, AL
700 35th Ave, Tuscaloosa AL, 35401
Reviews
2018-02-09 06:42:38
I can't give this place an appropriate rating at this time. I wanted help but was told by a very rude lady who answered the phone that I had to be drug free/clean before entering the program. The webpage does not state this fact. If it is a drug/alcohol rehab program, my definition of same is it helps people who are addicted. If I'm clean, then I don't need help. So what's the point?