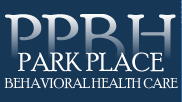 Park Place Behavioral Healthcare
511 N Dillingham Ave, Kissimmee FL, 34741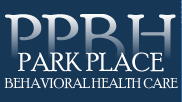 Description
Community Mental Health Centers (CMHC's) were created by the federal Mental Health and Retardation Facilities and Community Mental Health Centers Construction Act of 1963. The foundation of the Act is that mental health services are best provided in the client's own community. Under this legislation, CMHC's were developed to make mental health services available across the country. Park Place Behavioral Health Care is the CMHC for Osceola County.Our organization was created in 1976, and we have grown tremendously since then. We offer over 30 programs across multiple campuses. We serve adults and children, through mental health and substance abuse services, in our inpatient, outpatient, and residential programs. Our goal is to help you find balance, vitality, and direction in your life. When you or a loved one finds it difficult to deal with life's challenges, Park Place Behavioral Health Care is here to help. The good news is that mental health and substance abuse treatments are more effective than ever. We are proud to offer the best innovative treatments and evidence-based practices. Still, it is our care and commitment to you that makes us special. Combined with this is our dedication to service, our partnerships with community resources, and our clinical expertise, so you can know that you are receiving the highest quality care.Mental health has to do with how you feel about yourself, how you feel about others, and how you are able to meet and handle the demands of life. It is not the absence of problems. Rather, it describes the ability to manage problems with appropriate coping skills. All of us need help from time to time with our relationships, advice about kids and their problems, or just some support to deal with the changes life brings.
Where can you find us?
Park Place Behavioral Healthcare
511 N Dillingham Ave, Kissimmee FL, 34741
Reviews
2018-09-09 22:14:37
The doctor had us waiting for 2 hours, then was so incredibly rude I walked out. Never ever use this place!
2019-10-21 13:40:15
Great job guys for your amazing work all the best!
2017-08-20 04:56:07
I hated it here!!! Staff is not friendly. Doctors need to get it together. Put my 6 year old through the ringer and I've never been so disgusted by a place in my life. I'LL NEVER COME BACK HERE AGAIN!
2019-05-03 11:00:13
They are horrible - I would never advise anyone to go there