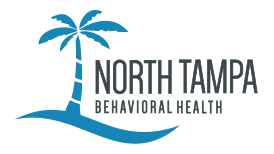 North Tampa Behavioral Health
29910 State Rd 56, Wesley Chapel FL, 33543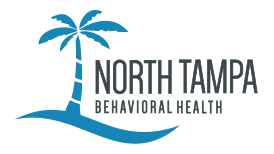 Description
At North Tampa Behavioral Health, we have a strong reputation of supplying clinically excellent care within an environment that encourages effective and lasting healing.Our committed staff members have worked endlessly to help better improve the lives of men and women by supplying treatment that is caring, skills-based, and individualized to meet each patient's specific treatment needs. In addition, we are prepared to help treat those who have served in the military and who grapple with conditions such as chemical dependence, MST, PTSD, and substance abuse as a result of that service. At North Tampa Behavioral Health, we have employed only the most dedicated, well-trained individuals who have made it their main goal to improve upon the lives of the individuals who come through our doors for care. Ranging from nurses and doctors to therapists and counselors, our team takes a comprehensive, fully-committed approach to each and every patient. Realizing that each patient who is placed in our care has both his and her own needs and strengths, we feel confident in supplying customized, individual treatment plans to each patient to ensure that he or she is obtaining the most comprehensive approach to care as possible. Different from other kinds of treatment options offered to individuals who are struggling with these kinds of mental health conditions, we supply a handful of various therapeutic interventions that are able to offer individuals the most well-rounded approach to care as possible. In addition to these services, we also provide patients with assistance in obtaining set treatment goals, offering therapeutic settings that will encourage clients to uphold daily responsibilities, and improving upon mental health through group therapies approaches.Making the decision to obtain treatment is the first and most important step in the process of recovery. At North Tampa Behavioral Health, we encourage you to reach out to us so we can provide you with the support you need, including an assessment that will help place you within one of our programs. Our team of compassionate, caring individuals will work with you and your loved ones to help make the decisions that are most effective in promoting long-term healing. If you or someone you love is looking for help, please do not wait any longer. Contact us right now.
Where can you find us?
North Tampa Behavioral Health
29910 State Rd 56, Wesley Chapel FL, 33543
Reviews
2015-09-22 21:04:33
Obviously you're going to end up with a lot of negative reviews when you are an inpatient/outpatient mental health facility. That said, I have overwhelmingly positive things to say about NTBH's outpatient program. I came to its PHP program broken, fragile and at the end of my rope. This was what I felt was my last hope after a year of suffering INTENSE major depression and having battled depression/anxiety for more than 20 years. The people there changed my life. From Tammy at the front desk, who made me feel welcomed and safe from the moment I walked in to Ally and Raveen and Megan and Dr. Hart, I was treated as a PERSON, not a patient file number, not some whacko with a mental illness, but a PERSON who was worthy of being helped. The group sessions were on point and helpful. The one-on-one sessions I had with Ally changed my life. She did more for me in four one-on-one sessions than all the other therapists I've seen for more than two decades. After PHP, I stepped down to IOP, where the focus was more intensive on processing the world around us that we were about to return to. Reisha was amazingly helpful in this, and I felt READY when it came time to graduate.I also was fortunate enough to be a candidate for NTBH's TMS program and received treatment for 36 sessions with Lizzete. She was amazing at making me feel comfortable and caring about my progress.The only area I feel could be improved in this entire outpatient program is a better orientation for new patients on Day One of PHP. It's a very difficult time for the patient in the first place, and there is very little about 'What to expect,' so you're left to learn about the flow of things from other group members. I would have felt a lot better by having a half hour or less with someone who would tell me 'OK, this is what's going to happen on Day 1, this is how lunch is done, this is what a normal day will be like, this is when you'll see Dr. Hart,' etc.Overall, NTBH helped give me my life back. They gave me the tools from which I could rebuild myself better than before. That said, from what I saw, you get out of it what you put in. I saw people who didn't appreciate the opportunity and who languished and, not surprisingly, were back in the program again as I finished up my TMS treatments. That's my advice to anyone who takes advantage of this service: Truly take advantage of it! There are great people willing to help you. Let them help you. Pay attention. Participate. Work at it. Work WITH the people who are trying to help you. Use the gym time to unwind... shoot hoops, ride the bikes, walk... don't just sit there. This opportunity could change your life!
2018-01-19 02:31:38
I went there they were great. The staff was great didn't have no problems.
2016-09-16 07:33:35
I agree this facility needs to be shut down! My friend came here on a baker act for substance abuse and after almost 11 days there she was worse than when she went in. We received the call that she was being released. My friend didn't even know where she was, how is she supposed to go home alone? We begged them to help and their only response was 'discharge is final'. What did they do to her while she was in there? When she arrived she at least knew where she was and could hold a conversation. The day they forced her to leave, She couldn't see you or hold a conversation and only walked in circles worried about her coloring book. We left and took my friend to the ER where she was transported to another facility because even the ER staff knew she shouldn't have been released. Five days in the new facility and she was back to her normal self. The staff was horrible to family members. Not friendly at all. Always made you feel unwelcome. The only one there that was nice was Christine at the front desk.
2015-10-01 05:40:33
Money hungry and they do not care about people at all. Go somewhere else!
2019-04-02 16:01:30
Literally the worse place to send a family member. The nursing staff can barely even be called nurses. I spoke with a supervisor because of the care my family member received , and the situation escalated all the way to the CEO of the facility. The patient care advocates don't even know the law, or the correct information to provide. They neglect their patients consistently. While I was there for a visit an elderly woman asked the nurse 5 TIMES to go to the bathroom, as she was wheelchair bound. The nurse ignored her and she eventually defecated on herself. PLEASE KEEP YOUR RELATIVES OUT OF THIS FACILITY! -5 OUT OF 10.
2020-07-14 13:28:02
This place is completely unprofessional. While I was there I was ridiculed and belittled by one of their nurses named Ramonita Salcedo. It doesn't stop there either. I was there under a Baker act and when I was finally discharged they didn't even notify my family. I didn't have a phone at the time and they wouldn't even allow me to use theirs. So I ended up having to walk to the nearest business that was open (since the shutdowns from covid had started) just to get a call out to a family member. This facility needs to have actual reviews done on their staff and their ongoings. I can only HOPE that what I experienced was the worst that place had to offer. Otherwise I fear for anyone else that goes there.
2021-07-07 10:57:01
Having problems making them understand my family wishes about medication!!!!
2021-09-23 14:09:19
Take your loved one elsewhere. We wound up transferring our loved one to Windmoor. What a difference.There is a complete lack of communication and respect towards the family despite having all clearances to communicate with them.Staff hangs up the phone on you when you call. We were able to finally speak with Stephanie (outpatient) but it was hard to get past her short condescending "talk at you" demeanor. I heard the psychiatrist is just as rude and was scoffing at beliefs in God.As much as they probably bill for services, you can go elsewhere. We visited The Wave at Clearwater... excellent service and very nice facility. Windmoor in Largo the same... very helpful.
2021-11-19 00:11:04
The staff and nurses especially the med nurse on unit B named Frankie do not care and have no compassion for the mental health of the patients that come in there. The nurses tell the patients that they will give out meds and cigarette breaks when its convient for them not the times stated and also call the patients ignorant and other foul names. They allow the patients going through withdrawals from anti-psycotics to have high blood pressure for over an hour and laugh at them behind closed doors instead of giving them the meds they need. This place has a low rating for a reason. They need to fire everyone and get new staff that actually care about their patients or else close the door for good. I have a loved one in there right now struggling and is getting no help mentally just having the nurses making his mental health state worse. This place really needs to have the state come in and pull their funding and shut the doors. This place is not there for helping anyone. Do not send your loved ones to this place. It will only make things worse.
2022-08-03 17:49:11
This place could care less about you and now about making money. Even when the" Dr " found me" fit" and I was told I could sign a release form by the nurse the "Dr" came in and threatened me with more time if I didn't sign another firm stating I would stay the 5-7 days. This is after I've been throwing up for hours due to being off the meds I've taken for 12 years and they did not give me any medications to stop my withdrawals so I ended up having a seizure and being taken to the hospital. Their staff is VERY unprofessional and my roommate was a zombie who was a slob so our room stayed nasty for days before someone noticed. I would NOT recommend this place as the"Dr" is a quack and they do nothing to actually help those who need it( I had been in a horrible car accident the day before and so not remember from the time of impact until I woke up in the hospital the next night for going crazy on my adult kids and house so they thought I might be on street drugs which I'm not). Even the doctor at the hospital I was sent to after my seizure said I had swelling in my brain so I could have easily have gone crazy due to that so the idiot at this place should have known that yet they just want the money. This place will stay in my nightmares for the rest life.
2022-10-28 21:39:50
While I was at NTBH, there was an incident where one patient hit another patient with a lunch tray in the head so hard he had a seizure. There was no action taken against the assailant whatsoever. The group therapies make no sense, and you barely talk to actual doctors at all. I checked myself in voluntarily due to suicidal ideation, and when I asked to leave due to feeling fine, they threatened to Baker Act me although I was showing no signs of risk. They also threatened me with extra time at the facility if I tried to check myself out. My loved ones were not allowed to visit and the phone calls were limited to 5 minutes per call. My friend, whom I met during my stay, had slit her wrists with a saw blade down her entire forearm. Because she had no insurance, she spent less time in the facility than I did. When they took her staples out the wound tore back open, and they discharged her anyway. I was also made fun of by one of the group therapy instructors in front of everyone for crying. This place is like a prison, and I wouldn't wish this experience on my worst enemy.