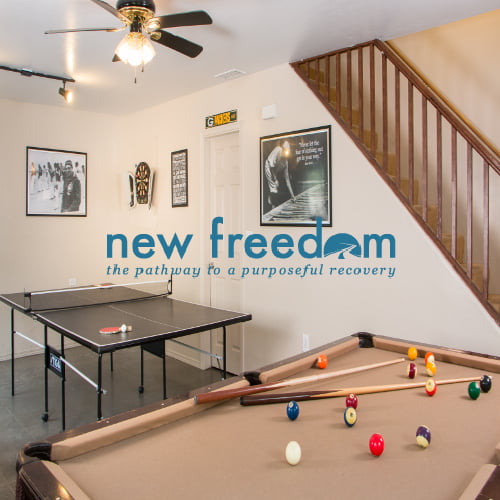 New Freedom Recovery House
Whipple St, Prescott AZ, 86301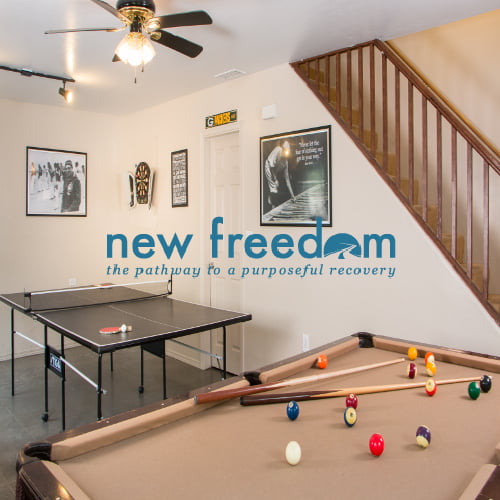 Description
New Freedom Recovery House is here to teach young men how to live a life free from alcohol and other mind altering substances. We not only provide the tools to maintain sobriety while clients are in our program, but we teach them how to use them so they are prepared when they commence from our program and live on their own.New Freedom offers sober living to those who are ready to live in a safe, clean, and sober environment. While living at New Freedom Sober Living, clients typically attend a recommended State Licensed Outpatient Treatment Facility. The two programs work hand in hand to teach young men how to live successful lives in recovery.
Where can you find us?
New Freedom Recovery House
Whipple St, Prescott AZ, 86301
Reviews
2018-07-18 09:45:17
I came to new freedom in September of 2015 a scared, confused lost soul and had no clue what I was getting myself into. I can say today that the brotherhood helped me get through the hardest thing I've ever had to go through in my life and I'm so grateful I came to the right place. New freedom changed my life and I wouldn't trade my experience for anything in the world! So grateful
2017-07-23 14:29:14
New Freedom gave my brother back to me. I can not thank this program enough. He has been blessed with over 7 years of sobriety and is now one of the current owners of New Freedom Recovery House. Thank you Rick Dame for creating this wonderful brotherhood and giving Ryan a new beginning. I am so blessed to have my best friend back in my life! It truly is a miracle and we continue to see them every day here at New Freedom Recovery House!
2017-10-09 16:03:38
New Freedom saved my life, it brought me a new freedom and new happiness with my life today. I am blessed to have been apart of brotherhood they offer and I am forever grateful. Its has opened my eyes to life and it gave me the inspiration to believe in myself.
2017-02-07 18:52:49
New Freedom saved my life in 2014. I had attempted recovery prior to my arrival at New Freedom but it couldn't compare to the brotherhood that I was introduced to here. I have 17 months of sobriety and I owe it all to New Freedom. My life is bigger and better as a result of this place
2018-08-25 22:12:06
A bit biased I may be, but I know what it takes to succeed in recovery and New Freedom Recovery House implements that which helps men recover from a seemingly hopeless state of mind...a disease we call alcoholism! Thank you for all the work you do!
2018-06-08 01:27:27
As an alumni of New Freedom, I get to say that I feel blessed to have had the experience that I did while enrolled. Though the journey was difficult, the lessons I was taught at NF are now the foundation of my continued sobriety. The brotherhood that I was gifted is still in place, 4 years later.
2020-09-29 08:13:14
i just recently was released from the arizona dept. of corrections and and have no money or place to go that can offer structure and sobriety.
2021-07-06 01:24:25
Moving back to Prescott.Can someone send me some info?Iam in the New Freedom program in PHX.