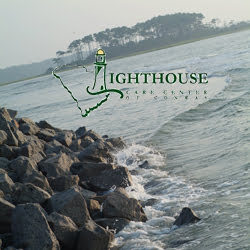 Lighthouse Care Center of Conway
152 Waccamaw Medical Park Dr, Conway SC, 29526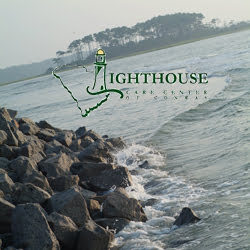 Description
Lighthouse Care Center of Conway is located in Conway, South Carolina, just a few miles north of Myrtle Beach. We provide three levels of care — inpatient acute psychiatric and substance abuse treatment for adults, adolescent residential programming and adolescent group home services.
Where can you find us?
Lighthouse Care Center of Conway
152 Waccamaw Medical Park Dr, Conway SC, 29526
Reviews
2019-01-18 20:33:10
i was sent to this 'help center' at 4 in the morning not told a word about having to stay for days on end. I was the only one not on any sort of drugs or medication and i watched as people peed their pants, slept for days, and walk around 'half drunk'. They ran out of granny underwear the first day i was there and all i wore was a green jumpsuit for 3 days that i never got to change. There is piss and sweat all over the crusty couches and all i did while i was there was eat and watch tv, but they were supposed to be helping me right? Dr. Oduwale, the psychiatrist, never spoke and when he did i could barley understand what he was saying to me.He always got my hopes up saying id leave in a day. Then when id go back to see him the next day, he would extend it everytime. He even accused one of the girls in there for being arrested for prostitution and drugs multiple times, but she insisted that never happened. Even her family testified. I was told by one nurse that i had a UTI and the next nurse that looked at my papers said different. i was nothing but confused the entire time and i felt more depressed being there. If it werent for my mom and family on the outside, i felt like i never would have gotten out no matter how behaved i was.
2016-08-06 18:06:41
The staff are wonderful. They really try to help. The therapist Rose is awesome!
Lighthouse Care Center of Conway
Personal stufe
2020-04-02 19:12:39
They kidnapped me followed me around clicking the phone off saying calling my mom is like calling 911 and was giving me high milligrams of invega and depikot to make me go crazY and be forget after Clarendon hospital have me pcp.They held me 8 days
2020-07-19 02:55:25
The nurses and techs are kind as long as your good. The dr's are awful. They don't care about you individually. The nurses are scared of the dr's. They do not handle diabetics or individuals with special needs or disabilities well. They will give you multiple shots in a day very quickly without trying to de-escalate the situation. Their rules are extreme. It's cramped on the unit. But the sad thing is so many staff members know they're not truly being helped, they tell them if you have better care on the outside then get out as fast as you can.
2021-02-05 16:44:11
This place has the rudest administration staff . If you care for your family don't bring them here.