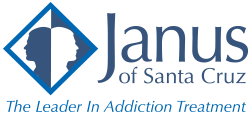 Janus of Santa Cruz
200 7th Ave, Santa Cruz CA, 95062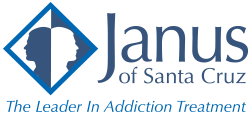 Description
Janus of Santa Cruz was founded in 1976 by physician Dr. Robert G. O'Brient, who introduced a highly effective approach for treating alcoholism in a social model setting. Today, that first modest facility has grown into one of the most respected, full-service addiction treatment centers in central California, serving over 2,500 clients and their families each year. For 40 years, Janus has remained dedicated to its mission: to provide supportive, hope-inspiring and successful addiction treatment services in a professional and compassionate environment while assisting individuals and families on their journey toward wellness and recovery.
Where can you find us?
Janus of Santa Cruz
200 7th Ave, Santa Cruz CA, 95062
Reviews
2019-08-25 20:00:06
My brother went here and now he has almost 4 years clean and sober! He was a bottom of the barrel heroin addict and now he's a straight A student transferring from Cabrillo to a 4 year university. The staff is friendly and inspiring. It has a beautiful location (a block away from the beach) with a solid program. Bottom line is I got my brother back and we owe it to the excellent start he got at Janus. Wish I could give it 6 stars. If you have a genuine desire to get clean this is the place to do it.
2019-10-17 05:14:17
I have a lot of mixed feelings about Janus. My counselors Anjelica was awesome!! Kind , professional and compassionate. Shannon and Randy stroke me as extremely stupid and unable to carry the message. Shannon was also nazi-like sadistic. It is hard to believe a woman can take so much pleasure in other people's suffering and get paid for it. Many techs were kind and compassionate, but Brian was very unkind and spent his free time googling and syber stalking female clients that were lucky enough to catch his attention. The conditions were good and I think with right people the place can thrive
2016-02-08 23:22:39
As the previous Admissions Director I can say . . . . Janus had changed over time and is now the most For-profit, non-profit you will ever find. It is all about the money on the front end and they will tell you anything to get that money. Their treatment plans and model's are out of date. Due to an inexperienced yet money chasing clinical director who has ZERO experience with residential patients. The hands on counseling staff rotates in and out so often you would think they were patients. Any good counselors left many years ago. Again do not trust their admissions dept. They will be focused on money only. They can IN NO WAY promise residential treatment for the entire program through your insurance. Insurance company's by in large will only cover a very smell amount of time in residential treatment. (IE.) 7 to 14 days. They will lie just to get a few days paid for than its out patient only. Don't lose your loved onto this facility or ANY annex of it. It's days of honesty and caring are long long gone.