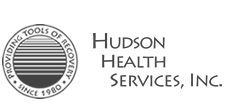 Hudson Health Services, Inc.
1506 Harting Dr, Salisbury MD, 21801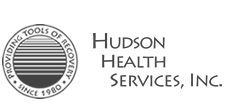 Description
Accredited by The Joint Commission, Hudson Health Services, Inc. is a private, 501(c)(3) non-profit organization that has been treating individuals with Substance-Use Disorders since 1980. We are a variable length of stay program that uses a multi-disciplinary, evidence based approach to educate patients about the Disease of Addiction and the tools necessary to establish and maintain sobriety. At Hudson Health Services, we offer several levels of care to meet your needs. We consider each individual's situation and life circumstances before a personalized treatment plan is introduced and implemented. We address every aspect of your recovery so that you can focus on healing.
Where can you find us?
Hudson Health Services, Inc.
1506 Harting Dr, Salisbury MD, 21801
Reviews
2015-04-09 13:38:13
Hudson Health Services saved my life! I am very grateful to the counselors,techs, and peer support. I was given so much information about addiction that I never knew before coming to Hudson, and I've been in plenty of other treatment centers beforehand. My sobriety date is December 20th 2015 and I currently have 6 months of continuous, uninterrupted sobriety. I have joined Alcoholics Anonymous and secretary my home group meeting. If it had not been for Hudson Health Center and Alcoholics Anonymous, I'm not sure that I would be writing this testimony today. Thank you so much for all of your love, support and knowledge! It will stay with me for the rest of my life!!! ??
2019-06-17 11:42:58
I loved it! It helped me and since that was possible I know it can help anyone that is really sick and tired. Hello Hudson Health.
2021-01-25 17:48:36
Almost 6 yrs ago. My daughter & I brought my son Taavon to Hudson House. This was really the last straw for him. We were at out wits end. we has been through so much heartache with him. He was drug addict or alcoholic with a lot of mental destress. He also had a hearing lose that didn't help the matter at all. When we left him all I could do was cry and pray. They set him up with a great counselor : Ms. R. Collins and she worked with him and kept me informed of his progress. When my son returned home to his lady, he was sober and alert. He & I prayed a lot and he stayed sober and read his bible and went on to talk to other young men about addictions. I thank God for Hudson House and it's staff. My parodical son has returned home to his family a happy and whole man.
Hudson Health Services, Inc.
That's beautiful. God bless