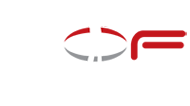 House of Freedom
2311 N Orange Blossom Trail, Kissimmee FL, 34744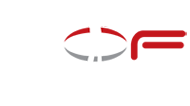 Description
With more than 30 years of experience, House of Freedom is a residential and outpatient drug rehab center in Orlando Florida, which unlike traditional approaches to treat chemically dependent and dually diagnosed individuals, delivers drug treatment services that deal with the physical, mental, social, and spiritual component of addiction. Our drug rehab Orlando research has demonstrated that persons suffering from chemical dependency need to be placed in a secure, sheltered, and nurturing setting in order to come to terms with their addiction and ultimately achieve sobriety. House of Freedom Drug Rehab Center Florida is distinguished by the partnerships created during the past years in order to help build a network of experts in the addictions and mental health field, generating services that have a clear scientific-base and a client-directed approach. The effectiveness of the drug rehab Orlando program combined with a comfortable environment help to increase success rates each year. Our integrated and client-specific drug treatment approach is a major step forward in the philosophy and practice of drug and alcohol rehabilitation centers, providing a solid foundation for an effective outcome for you and your loved one.
Where can you find us?
House of Freedom
2311 N Orange Blossom Trail, Kissimmee FL, 34744
Reviews
2018-12-15 20:57:53
I was there for 6 months and it was the best thing that happened to me now I have my family back and the Lord came to my life
2017-02-07 04:00:16
After a 7 year addiction, I looked for help. I thank God he allowed me to get to HOF and be free from my drug problem. House of Freedom is the best drug rehab center!!
2019-01-09 09:21:51
ONE OF THE BEST INSTITUTE OF HEALTH IN USA, WITH THE PERSONAL A1 , IN HEALTH SOLUTIONS
2016-03-23 19:27:01
Grateful to God for having put in my path to house of freedom! When the 'professionals' of health didn't give me hopes house of freedom with an incredible ampr checks they trusted me and made me trust myself, took me in as family and have caminafo beside my step by step of my life helping me to do Big and important decisions and making me a good man! Thank you house of freedom!