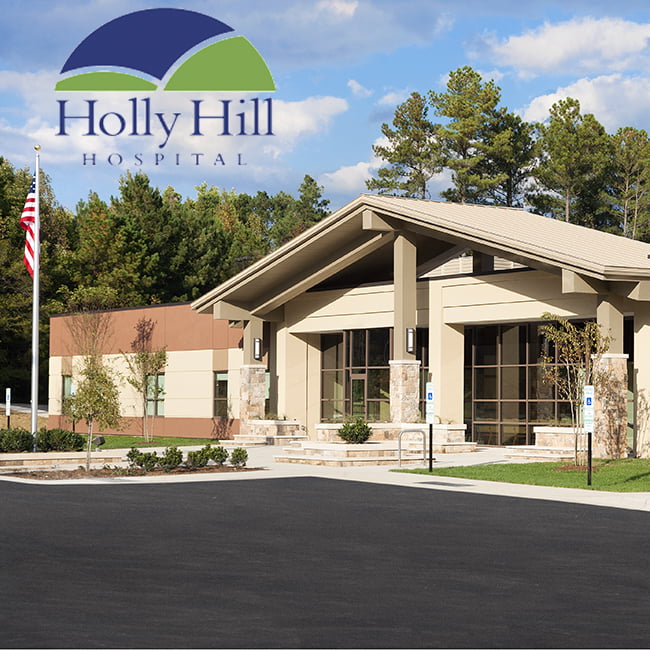 Holly Hill Hospital
3019 Falstaff Rd, Raleigh NC, 27610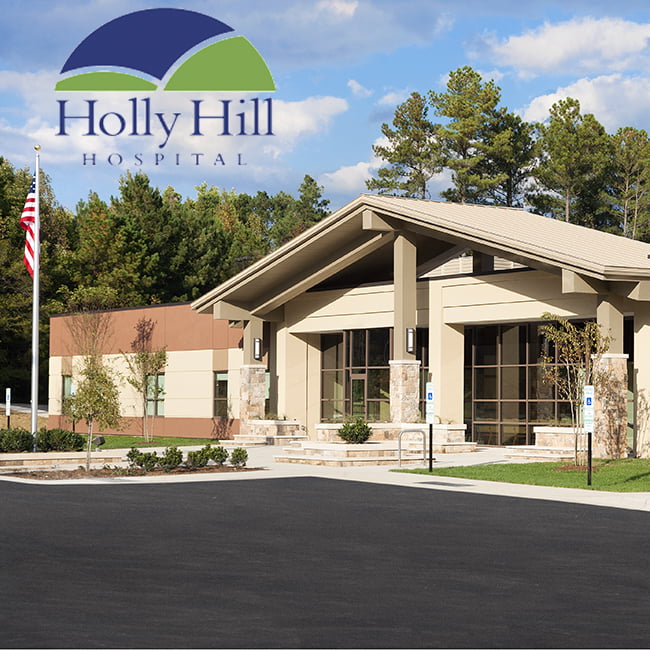 Description
At Holly Hill we recognize alcohol and drug dependencies as a treatable medical illness. Our treatment program for chemical dependency utilizes traditional group therapy combined with a strong, 12-step education component to help our patients begin on their road to recovery. We also provide medically managed detox for must substances. In addition to daily therapy groups, patients will also attend regular NA/AA meetings. As a dual diagnosis program, patients also receive treatment for any underlying psychological disorders that may be at the core of the patient's addiction. All adult, inpatient programs at Holly Hill Hospital follow the Treatment Trails journey to wellness. Treatment Trails is a strength based approach that works to meet patients where they are in their recovery and bring them on to a healthy path that they continue following after discharge. There are 4 main goals for each phase of the Treatment Trail. Treat and reverse symptoms leading to hospitalization. Gain a better understanding of what events, circumstances and decisions led to the admission. Identify and re-affirm strengths. Plan for future success.
Where can you find us?
Holly Hill Hospital
3019 Falstaff Rd, Raleigh NC, 27610
Reviews
2018-10-13 05:10:03
My son was here for 2 weeks. This was the best experience for him. Mrs audrey mendes was the best therapist and a heaven send. Dr childers told my son personally if you ever feel in need call me personally and i will go get you. They are angels from heaven because i could have lost him. Holly hills is the best place for troubled kids.
2022-12-28 16:46:34
Very homosexual, lots of fights