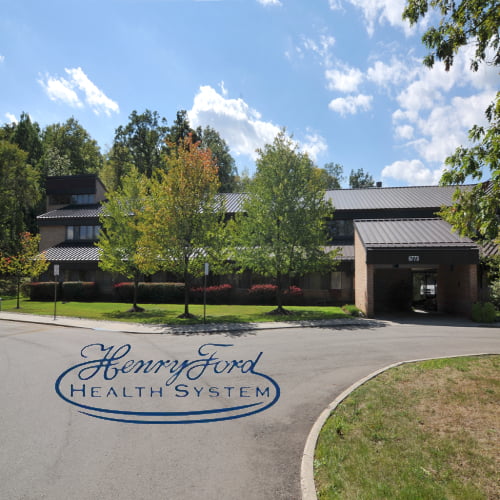 Henry Ford Maplegrove Center
6773 W Maple Rd, West Bloomfield Township MI, 48322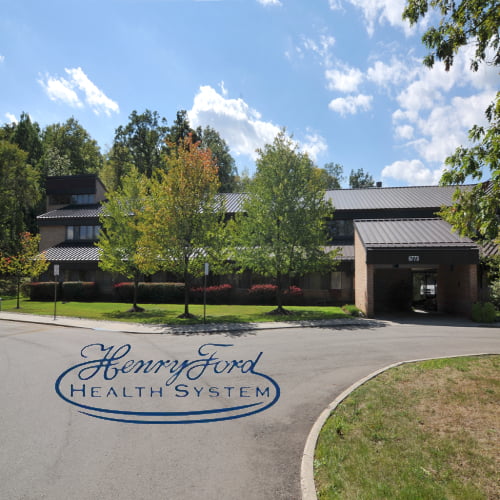 Description
Henry Ford Maplegrove Center is the premier addiction treatment facility in metro Detroit, offering residential rehabilitation, detoxification and the full scope of outpatient care, including virtual care options. For nearly 40 years, our experienced team has been using the latest evidence-based treatment and personalized programs to treat the whole person – body, mind and spirit. We help thousands of patients every year by providing the support, tools and knowledge they need for long-term recovery. Our experienced team of board-certified addiction specialists are ready to guide you every step of the way. Nestled in a peaceful wooded setting, our newly remodeled center offers private and semi-private room options, warm welcoming spaces, and a safe and stable environment to initiate recovery.
Where can you find us?
Henry Ford Maplegrove Center
6773 W Maple Rd, West Bloomfield Township MI, 48322
Reviews
2020-04-03 23:18:13
I went here as part of my clinical rotation to be exposed to the various aspects of mental illnesses. First impression, clean, quiet, nice, therapeutic facility. The staff are extremely knowledgeable and passionate about the care they gave. The family therapy groups were run very well, provided a lot of insight.
2020-04-03 23:18:24
After a motorcycle accident that left me in a wheelchair for about 3 years I went to see Doctor Joshua Smith. Doctor Smith helped me get my life back on track to the point that I was able to start walking again. He is a wonderful Doctor who has gone above and beyond to help his patient's. This is a great faculty and the staff is amazing.
2020-04-03 23:18:47
Very unprofessional staff on the inpatient unit. Borderline rude with a majority of the medical staff. Patients were very helpful helping to navigate the procedures, protical. I was afraid to ask questions because I would be responded to in a very impatient "roll your eyes" manner. I voiced my concerns on my second day. Nothing was addressed. On my fourth day I stressed my frustration and my desire to leave. The "powers that be" did hear my very lengthy laundry list and did encourage me to stay. The atmosphere in the unit is atrocious. The requests for standard amenities to be replenished are ignored and not fulfilled. These EMPLOYEES are either burned out or unsupervised about their behavior. We patients are here to SAVE our lives. A lot of us are detoxing on librium for 4 days and are treated poorly. NO COMPASSION. NO COMPARISON TO PINE REST in Grand Rapids. The bad far outweighs the good for an impatient hospital treatment center. Thank God I am detoxed and am LEAVING. Very disappointed. Sad.
2020-04-03 23:19:02
Great experience at Henry Ford Maplegrove. I spent 14 days there and really liked the community atmosphere that is cultivated among the inpatients and staff. I also liked the fact that they branched out from just the traditional 12 programs to recovery to include other methods to help you achieve sobriety.
2020-04-03 23:19:21
This center has been a life saver for our family. They have always been available when we've needed them. You can continue to see your doctor's there after you are discharged so you can receive congruent care , they offer great after care plans, family support services, lots of different fellowships run meetings there, from what I've been told by my family member the staff and nurses are amazing!
2020-04-03 23:19:32
I went to Maplegrove in 2017. Today in 2020 I am sober. I would definitely recommend this facility. I can live again.
2020-04-03 23:19:43
My husband came home with a gf. So. Ya know they dont really watch their clients very well. Need to better seperate women and men.
2021-03-07 17:10:35
Does anyone know how to get ahold of anyone at Maple Grove on the weekend? I need to get a message to a family member who is a patient there, but when I call I, get a recording saying that Henry Ford Health system is closed. I find it hard to believe that it is impossible to talk to anyone except for during business hours.
2021-10-04 05:44:37
Counselor is recommending aftercare lving in florida that is a scam. She gets paid from her friend when she the counselor gets someone down there. She's giving patients info. that's not legitimate and getting paid for it. This counselor needs to be looked into ASAP. And, you know who you are.
2023-01-27 20:51:07
Experienced reverse racism here. Watch out middle aged white women. Learned a lot although. Sad to leave after only 1.5 weeks due to treatment by a few bad apples. Maplegrove knows about this treatment. Others very nice. After a while my doctor didn't seem to be too interested in my case though very nice person. Except for the couple of bad apples that ruined my experience there, it would be a really great place. They tried to blame me which was really sad. It broke my heart. I am not a racist and it hurt me deeply.