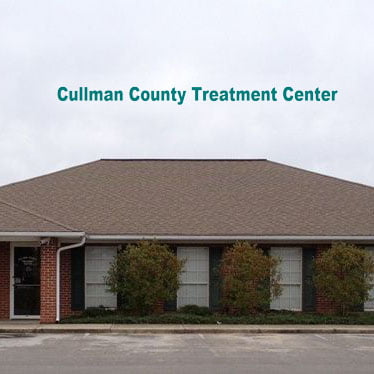 Cullman County Treatment Center
1912 Commerce Ave NW, Cullman AL, 35058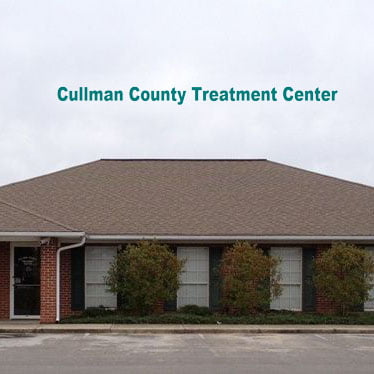 Description
Methadone Maintenance Treatment is used to prevent opiate withdrawal symptoms and cravings by administering a daily dose of methadone; for people who are addicted to opioids. Methadone should not be a first step in getting treatment, but used when inpatient and other detoxes have not been successful. . In addition to dispensing methadone, we require our patients to attend counseling sessions and meet with medical personnel regularly. All patients are supervised when dosing, by our medical staff.Our mission is total rehabilitation of persons served by restoration of physical and mental health and functional status. Cullman County Treatment Center believes that addiction is a disease that affects the individual, the family, and the community. We believe people should have access to needed services that achieve optimal outcomes. Our patients have the right to be treated with dignity and respect and be empowered to make informed choices.
Where can you find us?
Cullman County Treatment Center
1912 Commerce Ave NW, Cullman AL, 35058
Reviews
2019-05-18 12:18:03
Awesome, and amazing..anything bad I had ever heard were from people who broke rules, and got kicked out....or people who kept failing tests, or got into trouble. If you follow the rules, and the program you can succeed! Amazing staff like I said above unless you break rules, or don't get your way that's the only bad stuff I have ever heard. Sometimes, there may be issues with computer system or something *rare* but THAT is OUT OF THEIR CONTROL! Fast paced, and just a highly recommended place. They charge as punishment for being late, failing test, and people tend to get upset about it. Once again, we have to be held accountable for our own actions, so, to solve these problems, don't break rules! Easy as 1-2-3...
2020-01-26 23:59:00
I believe this place is absolutely wonderful. I've been to several other facilities while traveling and this clinic surpasses all of them. It has saved my husband's life. The staff is Wonderful. The facility runs quite smoothly, is clean, and the staff I've met seems to genuinely care about the patients. I recommend this place to any and everyone I meet who has opiate addictions. I only have 2 complaints. #1. You should take change. Maybe require the patient to roll it if necessary, but you should accept it. #2. There shouldnt be a fee if the patient misses a dose. There are many circumstances that arise which may prohibit a patient from making it to the clinc on time. I agree that there should be a time limit to number of missed doses and having to be readmitted, but charging when a patient cant make it in one day is unnecessary. Like I said... things happen...problems with transportation, illness, family emergencies, lack of funds, etc. Please reconsider these ideas. Anyway, this would be a 5 star review if it werent for these 2 easily fixed issues. Great job! Keep on transforming lives and giving hope to those who may otherwise feel hopeless. smile emoticon
2017-11-27 19:58:14
Great place an way to get off harder drugs. Definitely way cheaper than what we can spend on the street. My life is definitely going 7 times better than before. Just wish doctor was there more.