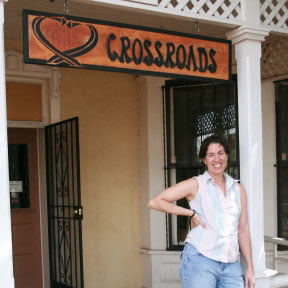 Crossroads For Women
, Farmington NM, 87401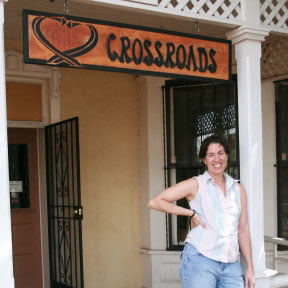 Description
The women at Crossroads for Women are homeless and suffering from mental illness and substance addictions. They are survivors of childhood sexual and physical abuse and are frequent victims of domestic violence and recurring trauma on the streets. Most come from an impoverished, abusive, and substance using family background and have not learned the life skills needed for community living.Crossroads has developed comprehensive programs to meet needs that other organizations cannot. The supportive housing programs of The Crossroads and Maya's Place provide therapeutic services that address past trauma and tailor intensive case management, and educational, vocational, and parenting support plans to the specific needs of each woman.Although challenged by many barriers, the women also come to Crossroads for Women with many strengths. They are most often resilient, resourceful, and interested in helping others, particularly women in similar circumstances. They are open to learning, responding positively to therapy, are very determined to make progress. Recognizing and building upon these and other client strengths is a fundamental philosophy of Crossroads for Women.Crossroads for Women offers women an opportunity to change the direction of their lives. Whether coming from homelessness or incarceration, women at Crossroads are provided housing and wrap around support services designed to achieve a healthy, stable, and self-sufficient life in the community. Crossroads strives to provide a safe and nurturing environment where women have the foundation of support and safety needed to address the issues impacting their lives. At Crossroads, each woman identifies her own goals and participates in the creation of a service plan designed to assist her in achieving those goals. Services continue to be individualized and client driven, giving the women control over their own future. The Crossroads provides support during times of crisis, including relapse, while assisting participants to gain the skills needed to independently address crisis in their lives. In this way, the Crossroads strives to retain participants in treatment until their sobriety and stability in the community is solid and they have gained the skills needed to sustain their recovery.
Where can you find us?
Crossroads For Women
, Farmington NM, 87401
Reviews
2018-10-06 07:33:19
Great place that I felt the love at!