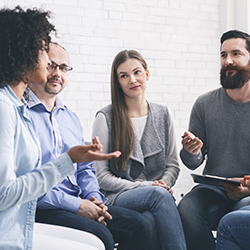 Crestwood Medical Center of Huntsville
1 Hospital Drive, Huntsville AL, 35801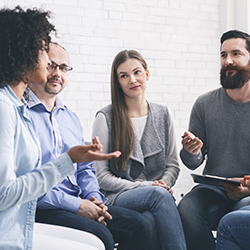 Description
Providing Detoxification, Crestwood Medical Center of Huntsville is a Mix of Mental Health and Substance Abuse in Huntsville, AL. Payment is accepted in the form of Medicaid, Medicare, Private health insurance, Military insurance (e.g., TRICARE), Cash or self-payment. Payment Assistance may be available.
Services
Medicaid

Medicare

Private health insurance

Military insurance (e.g., TRICARE)

Cash or self-payment
Mental health and substance abuse

Detoxification
Where do you can find us?
Crestwood Medical Center of Huntsville
1 Hospital Drive, Huntsville AL, 35801
Reviews
2020-05-02 03:01:16
Do not have your baby here. This is a Racist hospital that randomly drug tested a Latino mother leading to the woman's baby being taken away just four hours after its birth over a POPPY SEED BAGEL. Disgusting treatment that the woman's insurance likely has to PAY FOR. I can only imagine the heartless staff that work here that caused this very avoidable incident of forcibly separating a family.
2020-05-02 03:01:33
My family has always used Crestwood Hospital, for all their Medical and Surgical needs! They truly are the Best Hospital in Huntsville, in conjunction with all the Doctors and Nurses, along with Staff in every Department. I've had some of the best care there, I very highly recommend Crestwood Hospital , y'all just put the patients needs above all else! Thank you for my great experiences there! Love you all!
2020-05-02 03:01:46
So I literally went to a primary care physician here who referred me to another primary care physician, neither of which were able to treat or write a prescription for the medical condition that I have! So not only did I take off of work to separate times after discussing my medical needs with this community of people who are supposed to take care of the people when they are in a vulnerable state, I was charged both times! When I explained that they were not able to treat my condition, neither of them agreed to give back my co-pay! If I, a professional, cannot access medical care imagine how much harder it is for people who are struggling to make ends meet, with little to no support systems. Like IDK what a crappy world these doctors work and where they can charge people for literally doing nothing? There are certainly not using that money to buy a nice office furniture or art that isn't from a clearance sale at Michael's. Gross. Rude. Unacceptable.